Via Domain and drawn from the OMG files:
A University of Queensland student has sought a court order similar to a restraining order against the Chinese Consul-General in Brisbane, Dr Xu Jie, who he claims has endangered him by describing him as an anti-Chinese separatist in a statement published on the Consul-General's website.

Drew Pavlou, who was last week elected as a student representative to UQ's senate, has made an application under the state's Peace and Good Behaviour Act and is seeking an order against Dr Xu in response to his complaint.

Dr Xu has been summoned to appear in the Queensland Magistrates' Court on November 22, at which point a magistrate may dismiss or grant the order.

According to the summons and accompanying court documents filed by Mr Pavlou, he has been identified on Chinese social media and in the Chinese government-owned Global Times, as well as in Chinese-language media in Australia, as a key organiser of a July rally held at the university in support of pro-democracy protests in Hong Kong.

The rally attracted a violent response from some pro-Chinese government protesters, during which Mr Pavlou says he was twice assaulted.

The following day Dr Xu, who is also an adjunct professor at the university, posted a statement in Chinese on the Consulate-General's website reading in part that "a small number of people with ulterior motives carried out anti-China activists at the University of Queensland in Australia, causing indignation and protests from overseas Chinese students of the mainland and Hong Kong.

"The Consulate-General regards highly the importance of the safety of the overseas Chinese students and affirms the self-motivated patriotic behaviour of the overseas Chinese students. The Consulate-General resolutely opposes to [sic] any conduct by words or behaviour to split the country … and to incite anti-China behaviour."

The statement refers to the university protest as "anti-China separatist activities."

Also that day the Global Times published the statement and identified Mr Pavlou as an organiser.

After the statement was published Mr Pavlou's social media accounts were flooded with abuse and death threats, according to court documents.

"I do feel that my safety is at risk," he told The Sydney Morning Herald and The Age. "My parents have said I might have to move out because of the threats. They want me to be quiet but I feel I have to speak out."
One wonders who UQ is defending in the action given in July it was revealed that UQ had signed agreements explicitly dictating that it "must accept the assessment of the [Confucius Institute] Headquarters on the teaching quality".
It was also revealed that the same Brisbane Chinese consul-general, Xu Jie, who had praised the "acts of patriotism" by the violent Chinese student counter-protesters, was made an adjunct professor of language and culture at UQ:
Author of Silent Invasion: China's Influence in Australia, Professor Clive Hamilton, denounced this appointment:
"Appointing a serving foreign diplomat to a university post is unheard of … It shows how the University of Queensland has become so starry-eyed about China that it has lost its judgment."
With this sordid background in mind, ABC News yesterday published a detailed expose providing more details of how UQ has been captured by the Chinese Communist Party:
The Chinese Government has co-funded at least four courses at the University of Queensland (UQ), including one on China's role in "strengthening" responses to "global security challenges", such as human rights, "mass atrocities prevention" and "counter-terrorism"…

The revelations come as UQ faces calls to review its lucrative deals with the Chinese Government, after a Four Corners — Background Briefing investigation last night revealed its Confucius Institute had veered into curriculum development and honorary staff appointments.

The university's vice-chancellor, Professor Peter Høj, was until recently a senior consultant to Beijing's global Confucius Institute Headquarters (Hanban) and a member of its powerful governing council, which is responsible for more than 500 institutes operating in universities and schools across the world…

Four Corners also revealed last night that the director of UQ's Confucius Institute personally nominated China's Consul-General in Brisbane, Xu Jie, as an adjunct professor — the fifth such appointment of a Chinese diplomat at the university.

Shortly after his appointment in July, Dr Xu Jie was criticised by Australia's Foreign Minister Marise Payne for praising the "spontaneous patriotic behaviour" of Chinese students, some of whom clashed violently with anti-Beijing protesters.

Dr Xu remains an adjunct professor at the university…

Senior security adviser to the Federal Government, Ross Babbage, told Four Corners a complete review was needed at UQ in response to revelations of its involvement in funding the "Understanding China" course…

"Why would we permit a foreign authoritarian government through a Confucius Institute to play a role in determining the curriculum to be taught on an Australian campus? I find that bizarre," [Professor Clive Hamilton] said.
It's the pace of this conflict that is getting unsettling.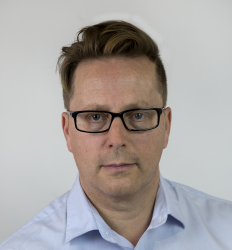 Latest posts by David Llewellyn-Smith
(see all)