It seems the majority of Aussies have a better idea on how to run the economy than the Morrison Government:
Voters are more inclined to argue the Morrison government should stimulate the economy to avoid a downturn than preserve the long-promised budget surplus at all costs, according to the latest Guardian Essential poll.

The latest survey of 1,033 respondents suggests more than half the sample, 56%, would prioritise stimulating the Australian economy and delaying the surplus to help prevent a downturn over pushing the budget back into black at all costs (33%), with 12% unsure.
The below is the breakdown by party: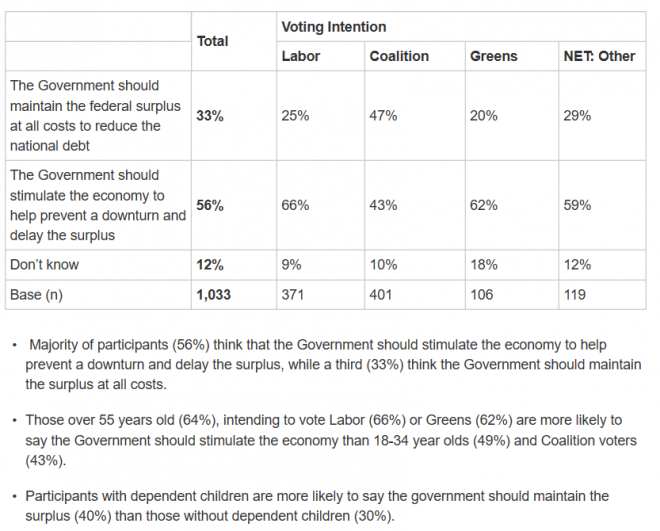 Leith van Onselen is Chief Economist at the MB Fund and MB Super. Leith has previously worked at the Australian Treasury, Victorian Treasury and Goldman Sachs.
Latest posts by Leith van Onselen (see all)