The ABC has published an interesting profile on the outer-Western Melbourne suburb of Tarneit, which is fast morphing into a modern migrant slum nightmare:
When the Bahadur family moved into their new home in Melbourne's booming outer west four months ago, they dreamed of suburban bliss. But it turned out to be a nightmare.

"We feel cheated," Binod Bahadur said.

"We bought this land on the promise that we will have a dedicated train station, and a bus stop within 300 metres of this development. But it looks like that was all a false promise."

Their home is in Tarneit, one of Melbourne's fastest growing fringe suburbs.

Getting to and from the city, where one in five Tarneit residents work, can take up to two hours each way by car or train.

Tarneit Station opened just over four years ago and quickly became the second-busiest V/Line station in Victoria, with a car park that overflows by 7:00am each weekday.

Wyndham City Council collects tens of thousands of dollars in fines for those who have no option but to leave their cars wherever they can.

Each afternoon, returning commuters run from the train to be first to their cars to avoid getting caught in the gridlock on the way out.

Another 400 parking spaces have been promised, but Tarneit resident Arnav Sati said that is "not going to do a damn thing".

The alternative — driving to work — is no better. The roads are being widened, but it is unlikely to be enough. The area's population is expected to double by 2036.

Warnings of a 'modern slum'

The ABC's Australia Talks National Survey revealed the federal electorate of Lalor, which includes Tarneit, is one of the least happy in Australia.

It topped the list for residents who would be happier if they spent less time commuting.

Mr Sati, who ran as an independent candidate for Tarneit in the 2018 state election, fears things could become worse still if nothing changes.

"If we don't play catch up with infrastructure we're going to become a modern slum, whether you like it or not," he said.

It is a common picture across much of Australia's outer suburbs…

The Bahadurs said they felt trapped in their new home.

"It's already a nightmare," Ms Bahadur said.

"But it will be a big chaos [if more people move here] because it will be inconvenient for everyone [to] live, kids can't go to school or university, to the city or to western suburbs," she said…

Demographer James O'Donnell, from the Australian National University, said the way rapid growth had been handled in Australia's major cities was "very uneven"…

Mr O'Donnell said the demographics of many growing suburbs were shifting quickly too. In Tarneit, 19 per cent of the population is of Indian heritage.

"There's a whole community infrastructure that has to come in with that to try and create some cohesion within these communities, and create these liveable environments for the growing population," Mr O'Donnell said.
So, migrants from developing nations are piling into Sydney and Melbourne en masse in the search for a better quality of life, only to discover that the areas they move to are fast becoming "modern slums" of their own.
This is Australia's mass immigration economy in all of its hideous glory: a growth model that is designed to fatten the wallets of the property industry, toll road operators, retailers and banks, while crushing the living standards of ordinary residents, who are forced to endure long and uncomfortable commutes, expensive housing, and crush-loaded public services.
This is the "vibrancy" the population boosters keep selling to us.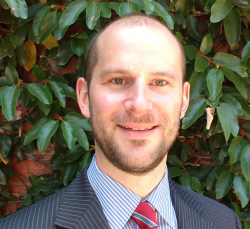 Latest posts by Leith van Onselen
(see all)