The Iranian conflict is more or less over before it began, via CNN:
President Trump said Wednesday that his administration would be announcing sanctions on Iran "over the next 48 hours."

He also said that his "thinking pretty much remains the same" on the recent attack on Saudi Arabia.

Trump, speaking on a Los Angeles tarmac alongside his new national security adviser, Robert O'Brien, said the US is monitoring the situation in the Middle East closely, adding, "My thinking pretty much remains the same and we haven't learned much that we didn't know."

What happened earlier Wednesday: Trump said he ordered new sanctions on Iran. It wasn't immediately clear to whom or which sectors the new sanctions would apply.

The US has ratcheted up sanctions on the country after withdrawing last year from a multi-nation nuclear deal that constrained Iran's nuclear activity in return for an easing of economic sanctions.

The US "maximum pressure" policy has undermined the nuclear deal, creating tensions with European allies who are trying to keep the nuclear deal afloat. The Trump administration has sanctioned all key Iranian economic sectors, including aviation and shipping. And in May, it hit the lifeblood of Tehran's economy, sanctioning its energy exports.
Diplomatic pressure it is. Why? The following, which I wrote on ascension of El Trumpo:
The memory-free Australian press likes to couch Donald Trump as a random mad man taking America down untrodden paths to disaster. In truth he is something more complex and less easily judged for the dependent ally. Leaders do not spring from holes in the ground. They are their political culture, parties and people manifest.

Through his work at The National Interest, it was Australia's Owen Harries who did much to define the dominant and competing traditions of American foreign policy that offer better insights into the Trump phenomenon.  Harries and his contributors identified two predominant schools of thought. The first was Wilsonianism, an idealistic ideology derived from President Woodrow Wilson that saw American ideals of democracy and capitalism as the best hope and future for the world. It is internationalist, interventionist and alliance-driven. The second school was Jacksonianism. Derived from President Andrew Jackson, it is a "realist" ideology that saw merit in domestic focus and the celebration of the common man. It is martial, honor-bound and rights-driven but is only dragged kicking and screaming into foreign wars (for more read Walter Russell Mead).

For the past century, Wilsonianism has dominated American foreign policy with only fits and starts of Jacksonian rebellion. Through two world wars and many regional skirmishes, America has remained largely committed to the creation of a global liberal order, (some might say empire), oscillating between bouts of fantastic idealism and realpolitik but by and large shaping the world in its image.

However, today that continuum has been disrupted. America has elected a thoroughly Jacksonian President in Donald Trump with his "America First" doctrine, and the cracks that that creates for the global order are widening fast.

…This is the key to the period ahead. Trump's Jacksonian impulse is a paradox. It is not going to result in a smooth world of American first prosperity and power. On the contrary, it is going to egg-on every tin pot dictator and rising power to ever greater transgressions against the Wilsonian liberal order when in their interests to do so.

America First has no military way to counter this on a day-to-day basis. By definition, it aims to retreat from global responsibility even as its unintended consequences grow. This is a stunning and ongoing humiliation for the withdrawing Superpower. In effect, America now leads with its chin wherever it goes.

We can thus expect its rhetoric to mount ever higher to conceal crumbling imperial foundations. This will be amplified by the megaphone diplomacy of a clearly narcissistic president.

Thus for markets it will mean heightened anxiety, oddly amid less actual martial outcomes.
Jacksonian Presidents do not do foreign wars unless pushed to utter extremes. Then they push the big, red button like there's no tomorrow.
Trump hating lefties will never admit it but they are much more likely to kill innocent foreigners that Donald Trump is.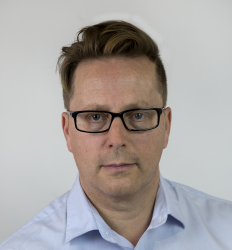 Latest posts by David Llewellyn-Smith
(see all)