They come to visit as guests and spend most of the time pouring scorn upon you. Via Domain:
Australia is the pioneer of a global anti-China campaign, a high-level Chinese embassy delegation has claimed, as relations between the two countries fall to among the worst in the developed world.

Accusing Prime Minister Scott Morrison of showing "the US view through his mouth", the delegation said Mr Morrison's criticism of China from the US had not helped a relationship frozen by "groundless" allegations of foreign interference in Australian politics.

"The timing and place where Morrison said it, maybe it is not Morrison's view, it is President Trump's view," said Wang Yiwei, a Renmin University professor of international relations and Communist Party member, at the Chinese embassy in Canberra.

…East China University Australia studies director Chen Hong said despite some improvements under Mr Morrison, Australian-Chinese relations had entered a freeze, "which in Chinese means a very cold period", and that Australia had played a "pioneering role in an anti-China campaign".

"The two-way exchanges have been going very well until 2017, when Australia launched this attack on China," he said. "If other countries follow suit that is going to be recognised as extremely unfriendly."

…"I think the responsibility is totally on the Australian side," Dr Chen said. "China always promotes friendship."
Fair enough, if it's your job to spread propaganda. It's obviously wrong given the entire debacle was triggered by CCP interference in Australian sovereignty in politics, universities, media and business.
It's not clear why the Domain "journalists" felt the need to reprint such rabid CCP views direct without counterpoint. Why didn't they interview anyone else? I was available. As the founding publisher of Asia's leading international relations and diplomacy website, The Diplomat, I would be happy to be discuss how out of order these angry outbursts are in terms of diplomatic protocol.
Perhaps because to do so would bring out the usual moral weaponry. Via the excellent John Lee at CNN:
In May 2019, Gladys Liu from the Victorian seat of Chisholm became the first female Chinese-Australian elected to sit in the Australian Lower House of Parliament. That was a significant milestone and not before time given there are approximately 1.2 million citizens with Chinese ancestry in a nation of 25 million. What was then a celebration of progress with respect to ethnic diversity amongst the ranks of politicians has descended into controversy.

Over the past month, it was revealed that Liu was previously associated with Australia-based organizations with alleged ties to the United Front Work Department of the Chinese Communist Party. Known as an effective fund raiser for her Liberal Party, there are also questions about the links of those donors to Beijing, which Liu allegedly tapped for money.

…Regardless of how this plays out for Liu, the deeply uncomfortable issue for pluralistic democratic societies of the link between race and allegiance has been pulled into the spotlight.

Are Australian citizens of Chinese origin less supportive of Australian interests and values? Will this question be asked of large ethnic Chinese diasporas in countries such as the United States, Canada, United Kingdom and New Zealand? One should expect that an increasing number of ethnic Chinese citizens will seek to win office in their respective countries. Might the controversy surrounding Liu dissuade them from doing so — to our collectively detriment — and how to ensure that does not occur?

As awkward as it is, there is no escaping that race and ethnicity has become a legitimate political and national security issue and we need to be frank and upfront about the cause.

It is occurring primarily because the Communist Party has chosen to politicize and even weaponize race as a tool of foreign policy and subversion.

Xi has delivered multiple speeches and made it formal policy to demand loyalty and commitment from diasporas who the Party refers to as the "sons and daughters" of China. The United Front is the apparatus of choice. This implies one's identity and loyalty are not defined by nationality but race or ethnicity.

In Australia, the majority of Chinese-language press are owned by entities with at least partial links to Beijing. The problem is compounded by the reality that social media platforms used by Chinese-Australians such as WeChat and Weibo are already moderated and censored. Some Australian-based Chinese community organizations have either been set-up specifically to influence the diaspora while existing ones are targets for influence and infiltration through financial incentives or else intimidation. The result is that many of these organizations now parrot Communist Party views on sensitive issues such as the South China Sea and Taiwan.

As in all liberal democracies, Australians of every ethnicity should feel free to hold and express their legitimate views without fear of censure or consequences. The point is not to tell the Chinese diaspora what they should think — it is to protect them against foreign governments telling them what they must think.
Quite. In recent months we have seen escalating and increasingly inappropriate outbursts from the CCP diplomatic corp, including egging on ultra-nationalist violence from the Chinese diaspora hidden behind claims of defending against racism.
Time to put a sock in it.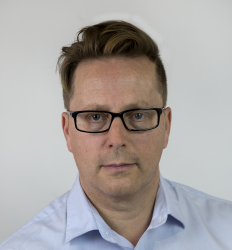 Latest posts by David Llewellyn-Smith
(see all)