Liugate day whatever. The questions continue to mount. Today Domain has a good podcast on Gladys Liu, starring Dave Crowe and Chris Uhlmann, which leaks that Ms Liu addressed the Coalition party room on Hong Kong last week, leaving everyone bemused and concerned. At 15.40:
What did she say? Why don't we know? Why is she buried in cotton wool?
This corruption is besmirching everything the Government says on China. The normally solid Marise Payne sounds like a hollow vessel, also at Domain:
Australia will not sacrifice its geopolitical interests because of Chinese business pressure, Foreign Minister Marise Payne has told an audience of corporate leaders, arguing the global order that has been established has allowed those interests to flourish.

…"At times that will mean speaking our mind or taking actions that seem disagreeable," she said. "In my view it is in our long-term interest to remember our core values.

"Our values are good for business because they underpin predictability and consistency."
How can we know if that's the case if we don't know what Gladys Liu stands for in the Coalition party room. Especially so given she is the one MP that is holding the Government's majority in the palm of her hand?
The answer can be found in NSW where state ALP is giving us a nice demonstration of why the Government has closed ranks around Liu, also at Domain:
NSW Labor MP Chris Minns is taking "immediate steps" to forfeit a $900 donation after a witness at a NSW corruption inquiry gave evidence that he was reimbursed by a figure linked to the Labor Party after he signed a cheque made out to Mr Minns before the March 2015 state election.

Johnnie Lin, a former assistant manager at the Emperor's Garden restaurant in Sydney's Chinatown, told the Independent Commission Against Corruption on Thursday that his boss Jonathan Yee reimbursed him with cash after he signed the cheque for $900, dated March 8, 2015.

He said he left blank the recipient of the $900 cheque, which was later added to read "ALP Chris Minns". Mr Minns was then running for election in the seat of Kogarah.
And this clangor, also at Domain:
A NSW Labor staffer has stepped aside from a leading Chinese-Australian organisation after it emerged he had travelled to China to attend a propaganda training course.

John Zhang, who works for NSW MLC Shaoquett Moselmane, has left his position as vice-chairman of the Australia China Economics, Trade and Culture Association (ACETCA), which some China experts say has become a leading Chinese Communist Party (CCP)-aligned organisation in Australia.

It comes after the Herald revealed Mr Zhang participated in a training course in 2013 organised by the Overseas Chinese Affairs Office and the Chinese Academy of Governance — the same institution which trains senior cadres of the CCP.
How about you leave the ALP mate.
Shanghai Scott is off to Washington today. Perhaps the Americans can ask him what Gladys Liu said and they can tell us poor forgotten Australians.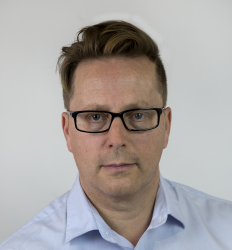 Latest posts by David Llewellyn-Smith
(see all)