Victoria water minister has ruled-out building any new dams, claiming that climate change and lack of rain fall will render them useless. From The Australian:
Water Minister Lisa Neville says water in the state's rivers will halve by 2065, citing this forecast in her refusal to build even one dam, even though over that period the state's population is expected to double.

Rather, she said, Victoria would rely on its high electricity-consuming desalination plant, from which it has ordered $81m of water this year…

Ms Neville told The Australian that, instead of money for new dams, she would be happy to take federal funds to expand that $3.5bn plant's production by a third…

Ms Neville told The Australian: "The dams we have already are in the best places to collect a high yield of water — any new dams would mean less water for all and would be unlikely to capture enough water to be worth it.

She said the last major dam built in Victoria, Thomson Dam, was "originally built to droughtproof Melbourne" but "has only filled three times in its history — the last in 1996".

In 1983, the year the dam started to fill, Victoria's popul­ation was four million, with Melbourne accoun­ting for nearly three million. Since then, the capital's popul­ation has passed five million, and the state has 6.5 million people.

The Australian Bureau of Statistics' central estimate for Victoria's population in 2066 is 12 million.
So how will Melbourne produce enough water when its population more than doubles again to 10.3 million people by 2066 on the back of mass immigration?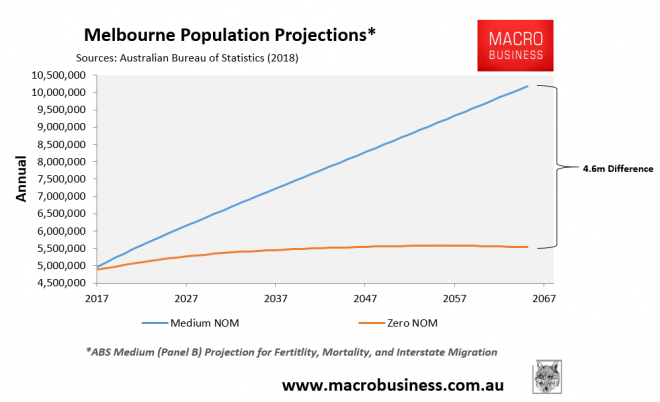 I guess we'll have to build several more energy-sucking and environment-destroying desalination plants, which will dramatically increase incumbent residents' water costs.
Another prime example of how the 'Big Australia' mass immigration policy is wrecking living standards.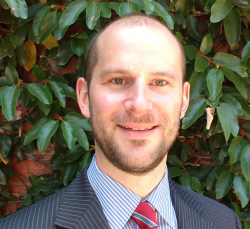 Latest posts by Unconventional Economist
(see all)