Last week, we reported that the New Zealand Government had effectively abandoned its "Kiwibuild" program to build 100,000 public houses after it fell way behind target, replacing it instead with a range of demand-side policies that would actually lift dwelling prices and make housing less affordable.
Now, the NZ Government has sought changes to council regulations in a bid to use "tiny homes" to provide emergency accommodation. And this has caused outrage from tiny home owners currently at war with the government over the legality of their dwellings:
Tiny house owners are accusing the government of hypocrisy, amid fierce debate if their dwellings are legally vehicles or buildings.

While the Ministry of Business, Innovation and Employment (MBIE) insists tiny houses must comply with the building code and owners can't put their houses on wheels as a way of saving tens of thousands of dollars, it's ordered its own batch of emergency residential units on wheels…

MBIE obtained an exemption to the building code so the houses could have wheels – and said they'll still met the building code's other requirements, and wouldn't be towed on the open road…

Building consultant Alan Light said the fact MBIE sought a consent recognised the view the houses were buildings and not vehicles…

Eco Cottages owner Colin Wightman also believed the tiny houses he made were vehicles, which should be treated like a caravan or RV, and said they weren't designed to become fixed foundation structures…

Mr Wightman acknowledged that MBIE's houses were for emergency situations, but said New Zealand's housing crisis was also an emergency, for which his tiny houses were a viable solution.
Lets be honest for a moment. Tiny homes are basically caravans in disguise. They are typically on wheels. They are mobile. And there is no land ownership.
However, the spin merchants have given these caravans the cute name of "tiny homes" to make them sound hip and environmentally sustainable, and to remove the stigma of living in a caravan or 'trailer park', which are typically associated with poverty and borderline homelessness.
Tiny homes are the housing 'solution' you get when all other policies have failed.
It is a lot easier to stuff those locked out of the housing market into tiny homes than it is to address the actual causes of unaffordable housing and homelessness, such as:
distorted property tax concessions;
mass immigration;
restrictive planning; and
lack of investment in public housing.
The general public should not be conned, however. Tiny homes have been in existence for generations and are scattered throughout Australia and New Zealand. Only these are called "caravan parks", and they are used to house the poorest and most vulnerable members of society who are on the verge of homelessness.
Slapping the label of "tiny home" on such dwellings doesn't change the reality that the housing system is failing, and that "tiny homes" are a policy band aid to distract from the real housing issues. They are a step backwards, and do not present societal progress.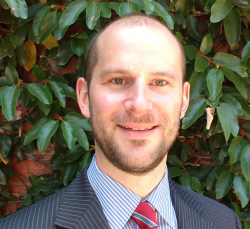 Latest posts by Leith van Onselen
(see all)