Via Reuters:
Terry Gou, founder of Apple supplier Foxconn (2317.TW), in a surprise move on Monday said he will not contest in Taiwan's 2020 presidential election.

Gou, Taiwan's richest person with a net worth of $7.6 billion according to Forbes, said in a statement late on Monday he would not join the already competitive race, after losing the presidential nomination from the opposition, China-friendly Kuomintang party (KMT) in mid-July.

"I have decided not to join the petition to run for president in 2020," Gou said in a statement, apologizing to supporters who had urged him to run for the presidency.
Hmm, I wonder why? It's been high hopes to Hong Kong crash this year for the KMT: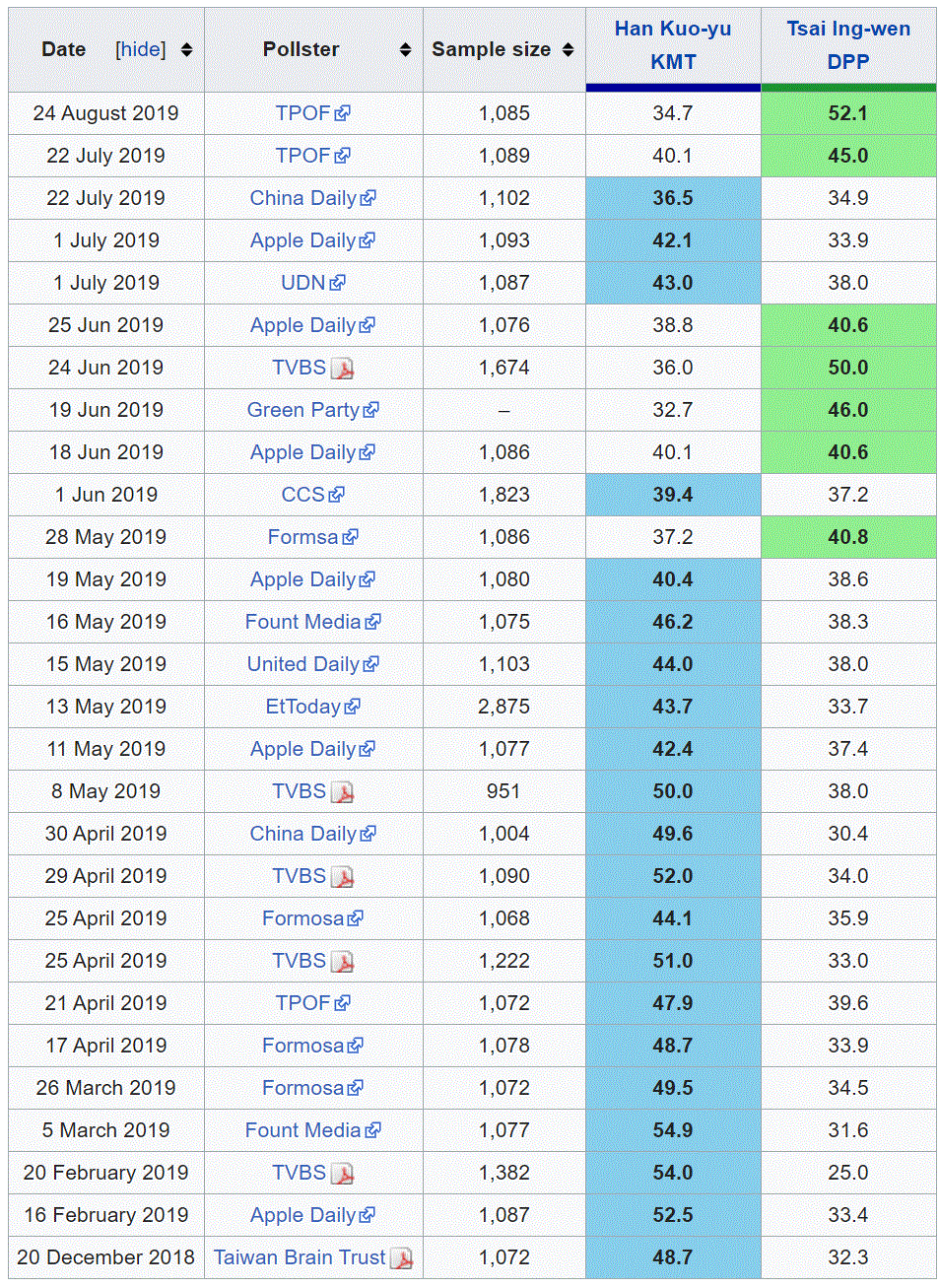 With no end in sight, Gou doesn't back losers.