Because he desperately needs to chill, via the AFR:
It is a demand that Scott Morrison is bound to hear again when he turns up for his state dinner at the White House in Washington next week. In fact that is why he's been offered this rare honour. It has nothing to do with his easy-going charm. It is all about telling him that Australia must now at last choose which side it is on between the US and China.

…But is it so simple? That depends on whether siding with the US really does guarantee our future security. And that depends in turn on whether Washington has a reasonable chance of winning its new cold war with Beijing and restoring the old US-led order on which our security has depended until now.

All the experts in Washington assume it is going to be easy, as do a lot of people in Canberra. But it is hard to see why. China is, after all, an extremely formidable adversary. Economically it is far more powerful than any rival America has ever faced, and perhaps more technologically advanced too. That gives it a lot of diplomatic heft. Its maritime forces can now, as the Pentagon acknowledges, deny America any quick, easy victories in a war in east Asia. It has nuclear weapons that can hit the US mainland. And it seems very deeply resolved to claim – or reclaim – the leading position in our region that it believes to be its due.

The US confronts this rival with no clear strategy, with no acknowledgment of the costs and risks involved, and with no national consensus that those costs and risks are justified to preserve the old US-led order in Asia.
And what is China's clear strategy, Hugh? To jail countless millions of internal dissidents? To crush Hong Kong, be evicted from global supply chains and lose the people of Taiwan? To build militarily useless islands in the South China Sea that everyone just sails around? To anger economic allies with sharp power? To take diplomatic hostages?  To stagnate its economy in the greatest capital misallocation debt bog in history? To shut its capital account as its currency falls apart? To sink into the middle income trap? To push its economy to value add at the point of gun? To alienate Europe by stealing its technology as well? To enthrall all with debt diplomacy? To throw a tantrum every time it is called out on anything?
It's all well and good to point to US confusion. But what about Chinese Communist Party chaos? China's globalisation period is in much more serious jeopardy than is US hegemony. This is made clear by even a confused Trump strategy derailing China's inexorable rise almost overnight.
The irony is Hugh White sees himself as popping some kind Canberra strategic bubble in Russell, when all of his economic assumptions about Chinese catch-up growth are inflated by an even bigger bubble blown from Treasury in Parkes.
Australia should choose the US if it must. It's not an impossible choice at all. It will cost a few points of GDP to preserve freedom for our kids.
Visit Fyshwick mate.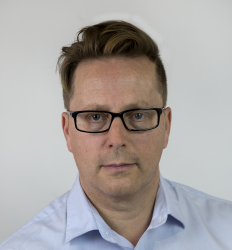 Latest posts by David Llewellyn-Smith
(see all)