It's all the way with the USA, says David Crowe:
Morrison believes that Australian interest is in telling China the old way cannot continue.

This is a risk. Chinese observers already talk of a "freeze" in relations; now there is the prospect of a further chill. Morrison has logic on his side but will not want to be the Prime Minister who brought Australia's long boom with China to a halt.

Morrison says he rejects the binary argument that Australia has to choose between the one great power and the other, yet this denies what all can see. Of course there is a choice to be made. We saw it this week. Morrison has made a central decision in his leadership and there is no doubt which power takes priority.
I wish I could agree. The Morrison Government has stacked key China positions with relative hawks and its has come down on the US side of the trade war, more or less. These are encouraging practical and rhetorical commitments.
But what the Morrison Government has also done is double and triple down on an economic model that does the complete opposite. The outright focus on commodities and housing as the twin pillars of the Australian economy drives Australian economic interest ever deeper into the Chinese sphere of influence. Dirt speaks for itself and we can see its influence in WA's virtual CCP puppet government. Housing is more subtle but even more dangerous given its impact of household wealth:
it relies entirely upon ongoing population growth driven by mass immigration;
that has a large mainland Chinese component;
we can already see how that plays out with Gladys Liu, who currently holds the Government's majority in her hand, linking it to Beijing;
Beijing puts a lot of effort into corrupting ethnic Chinese electorates and their candidates;
there are already effectively two Chinese federal electorates. What happens when it becomes four or eight? The result won't be all one way. The Chinese electorates are not ciphers of Beijing. As Bill Shorten discovered when his egregious parental visa bribe lost him both electorates. But, through no fault of their own, they are vulnerable to Beijing's bribes and cajoling. The risk is clear that if the migration continues then no political party hostile to CCP intentions will get elected in Australia.
The CCP friendly government of Manchurian Dan in Victoria is an example of where this leads federally in the long run.
MB has tried for years to promote a lower immigration intake to mitigate this risk. We do not believe in, and have fought against, any notion of discriminatory immigration given how out of step it is with multicultural principle. Not to mention, singling ethnic Chinese out for bans would almost certainly send Beijing into meltdown.
But unless and until Morrison cuts the flow of mainland Chinese migration into Australia, preventing further expansion of CCP ballot box power in whatever form that takes, he is implicitly choosing Beijing over Washington in the long run, no matter how much he kisses the Trump derriere.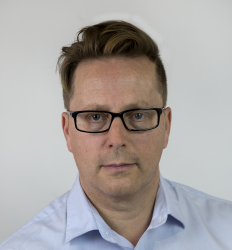 Latest posts by Houses and Holes
(see all)