More iron ore:
Exports from Brazilian mining giant Vale's flagship S11D Carajás iron ore operation in the first eight months were worth US$2.92bn, up from  US$2.87bn in all 2018

Exports hit US$1.74bn in January-August 2018.

Vale exported 44.7Mt of iron ore from the complex (pictured) in northern Pará state in January-August.

The figure is up from 36.7Mt during the same period last year from the US$14.3bn mine, which is currently being ramped up.

Vale opened the mine in Canaã dos Carajás in December 2016 and made the first commercial shipment of 26,500t in January 2017.

RAMP-UP

Vale said earlier that S11D's production for 2019 is expected to reach 70-80Mt and nameplate output of 90Mt/y is due to be achieved in 2020, adding 75Mt net capacity to its northern system, which also includes mines in the Carajás complex and Serra Leste.

EXPANSION

In June, Vale confirmed that the company is mulling an expansion of the S11D mine to 150Mt to boost iron ore supply to international customers.

With the move, Vale aims to target significant uncertainty over iron ore supply after the Brumadinho dam tragedy in January.

The company is also considering building S11D's associated 400km railroad and port infrastructure. The railroad will connect Carajás rail line EFC to a new port at Vila do Conde, debottlenecking the Ponta da Madeira port, from where Vale ships ore from its major Carajás system. Both ports are in northern Pará state.

Rio de Janeiro-based Vale is the world's largest iron ore producer.
That's in addition to 20mt returning later this year. UBS sees a goodly surplus next year: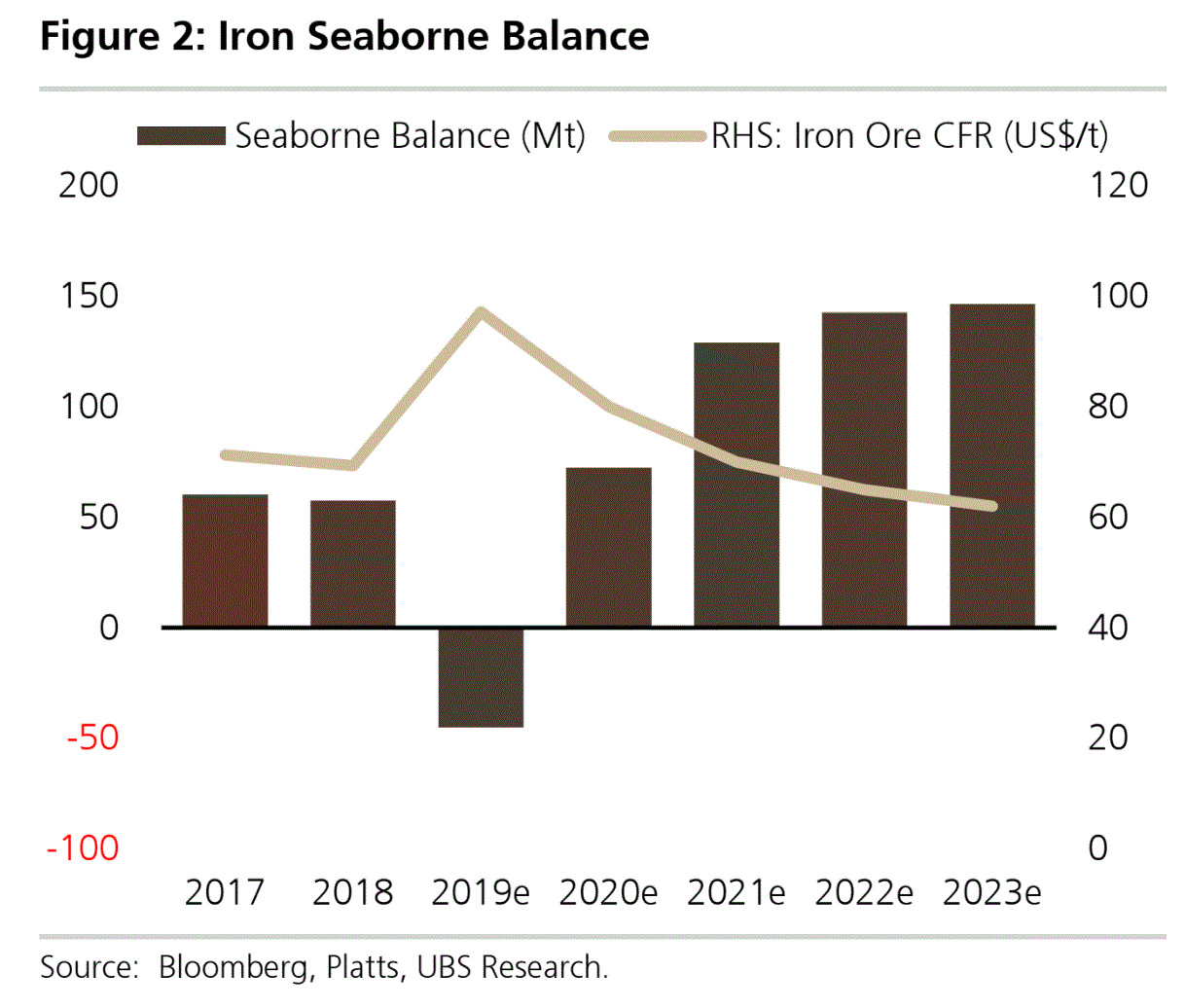 That's a $60 iron ore price in 2020 right there, though UBS says it will $80. I expect China to keep slowing so it will probably be worse.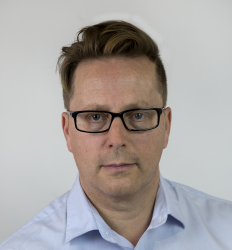 Latest posts by David Llewellyn-Smith
(see all)