As we know, developer Ralan has collapsed owing creditors at least half a billion dollars. Included among them are hundreds of buyers who bought apartments off-the-plan who are facing deposit losses of up to $70,000 or more.
Many of these buyers were Chinese, who were targeted in an elaborate ponzi scheme:
"It's a quasi Ponzi scheme … and I have to work out how long this went on for," Grant Thornton lead voluntary administrator and managing partner Said Jahani said in an exclusive interview with The Australian yesterday.

"It's gut wrenching. We have done a number of these Ponzi scheme liquidations and the thing that tears me apart is a lot of ­people investing are from one community. In this case they are Chinese"…

"These people have lost a lot of money. The buyers were obviously attracted to the abnormally high returns being offered as an inducement to get them to agree to release their deposits."
Today, The ABC reveals that the many Chinese investors are facing millions of dollars in losses:
Mr Xie was a salesman with the property developer giant Ralan Group prior to its spectacular financial collapse that has left thousands of investors in its wake.

As a Ralan salesman, Mr Xie's job was to spruik a form of property investment the company's administrator now says was legally questionable.

He is speaking out about what he saw at the property behemoth in the hope it will help the 2,300 investors who have watched almost $300 million worth of deposits in off-the-plan apartments vanish.

"This is a big tragedy because for many of the clients, their money was not easy to make," he said…

The ABC has obtained contracts that show Ralan was asking homebuyers to release their deposits as extremely risky loans to the company in return for 15 per cent annual interest.

Because the loans were not secured to Ralan's assets, investors who agreed to release their deposits to the company are unlikely to get any of their money back now it has collapsed…

Most investors caught up in the collapse are Chinese-Australians who were targeted by Ralan's team of Mandarin and Cantonese salespeople…

When Mr Xie was a salesman for Ralan Group, he came up with a simple method for finding new customers.

He would open the Sydney White Pages and start trawling for Chinese names.

"For example, my surname Xie. Or Wong. Or Chen," he said.

He said some of his clients were experienced investors, while others were putting money into property for the first time.

"I had a taxi driver, a chef, even a cleaner," he said.

Mr Xie, who said he had no role in formulating contracts for clients, also used his networks within Sydney's Chinese community to find investors.
What an unfortunate state of affairs.
These buyers are now unsecured creditors of Ralan. They rank below a Westpac secured loan and the Wingate unsecured loan.
It is also another blow to Australia's faltering apartment market, which comes on top of widespread concern over flammable cladding and structural faults.
Seriously, which buyer is going to buy off-the-plan now when they cannot be sure that their deposits are safe, nor that their apartments will be built to standard?
This is a doom loop.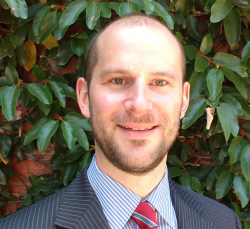 Latest posts by Unconventional Economist
(see all)