After the ACT Legislative Assembly last week passed laws legalising the recreational use of marijuana from 31 January, Home Affairs Minister Peter Dutton labelled the legislation "dangerous" and threatened to block the laws, as did Federal Attorney-General Christian Porter.
However, constitutional law expert George Williams says that while the Coalition has special powers to override ACT legislation, it would be wrong to so and the ACT's decision should be respected. The possession of cannabis is a criminal offence under federal law. From The Australian:
"The power undoubtedly exists for the federal parliament to assert its will over the ACT — it would though be wrong to do so," Professor Williams said.

"People in the ACT and Northern Territory should have just as much a right to make local decisions as do people in the states.

"The commonwealth should not use its special powers to treat them as second-class citizens."

While Canberrans will be able to light up from January under the new territory laws, the recreational use of cannabis will continue to be in contravention of federal legislation…

The federal criminal code punishes the possession of cannabis with up to two years' imprisonment.
The ACT's move to legalise the possession of cannabis contrasts with the stance taken in Western Australia. The state decriminalised the possession of cannabis for personal use in 2004, under former Labor premier and drug reform advocate Geoff Gallop. However, the laws were subsequently repealed in 2011, under Liberal premier Colin Barnett. Interestingly, marijuana use did not rise in Western Australia after marijuana was legalised. From The ABC:
In WA, Colin Barnett's Liberal government — which included Mr Porter as state attorney-general before he moved to federal politics — repealed the cannabis reforms as part of a "tough on crime" approach in 2011.

"More people than would otherwise have been the case will not only experiment with, but also use or perhaps cultivate cannabis, become addicted, move on to harder drugs and die," Mr Barnett told the WA Parliament in 2003.

"Young people will lose their lives because of this legislation.

"I know that sounds dramatic, but it is a fact"…

Professor Steve Allsop of the National Drug Research Institute was one of the experts involved in designing the WA scheme, after it was recommended by a drug summit convened by the state government.

He said official surveys showed there was no change in cannabis use in WA after the laws were introduced, although cannabis use had not increased in other jurisdictions either.
As I argued last week, it is only an historical accident that marijuana is illegal, while alcohol and tobacco aren't, despite their arguably much worse impacts on health.
Moreover, other Anglosphere nations have already legalised marijuana with minimal, if any, adverse consequences.
For example, eleven states across the US now have legalised marijuana for recreational use, whereas more than 30 have legalised it for medical use.
Recreational cannabis also became legal in Canada in last October.
The Australian Drug Law Reform Foundation has also thrown its support behind legalising marijuana:
Cannabis arrests have accounted for the largest proportion of illicit drug arrests in Australia. In 2015-16, of the two million Australians who use cannabis every year there were almost 80,000 cannabis arrests…

Of these arrests, the overwhelming majority (90 per cent) were consumers while the remainder (10 per cent) were providers. Yet in 2017, 92 per cent of drug users reported in a national survey that obtaining hydroponic cannabis was "easy" or "very easy" while 75 per cent reported obtaining bush cannabis was "easy" or "very easy"…

Drug policy has surprisingly little effect, if any, on consumption patterns but does produce serious harm…

A study comparing residents of more liberal Amsterdam and more punitive San Francisco using the same methodology found less illicit drug use (including cannabis) in Amsterdam and a far greater likelihood that San Francisco residents were also offered heroin, cocaine or amphetamine on the most recent occasion of trying to buy cannabis…
Clearly, the federal government should stand aside and let the states and territories follow their Anglosphere counterparts in decriminalising or legalising marijuana.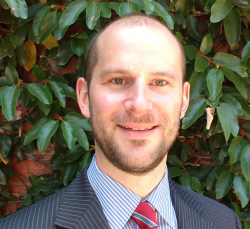 Latest posts by Leith van Onselen
(see all)