Owners of apartments in the Mascot Tower, which was evacuated in mid-June after experiencing severe cracking, claim they are facing bankruptcy because they cannot afford to pay a special levy to fund remediation works, and are demanding a 'bail-out' from NSW taxpayers:
The Berejiklian government has accused evacuated Mascot Towers residents of devising a "deliberate strategy" to force the state into paying for critical remediation work on the cracked building…

Owners need to start paying special levies of between $5000 and $14,000 a month for the next nine months to ensure the apartment block can be stabilised before summer.

But many owners say they cannot manage repayments and are pleading for financial assistance in the form of low-interest loans from the government…

But a spokesman for Better Regulation Minister Kevin Anderson said the office had been told the special levy was a "deliberate strategy to make the repayments unserviceable for most owners in an attempt to force the government's hand to pay for the remediation work"…

Asked if the government would consider loans, Mr Anderson told Parliament on Tuesday that rental assistance for Mascot Towers residents had been extended by six months.
This comes after residents of the Opal Tower, which was evacuated on Christmas Eve amid severe cracking, were told they face a ten-fold increase in insurance premiums:
Karl Sullivan, head of risk and operations for the Insurance Council of Australia, revealed the grim picture for the owners of 172 apartments at the Homebush building who were told on Christmas Eve that all residents must leave…

As he gave his evidence, Mr Sullivan said local insurers had assessed the risk for Opal Tower and other apartments found to have structural damage or defective materials such as combustible cladding…

He said he was aware that no Australian insurer was prepared to offer coverage to Opal Tower owners. Those wanting coverage were forced to "go offshore" and pay annual premiums that were "tenfold increases" on previous years.
These residents in July launched a multi-million dollar class action lawsuit against the NSW Government.
As I keep saying, this is likely only the tip of the iceberg given the unprecedented boom in high-rise apartment construction over the past decade: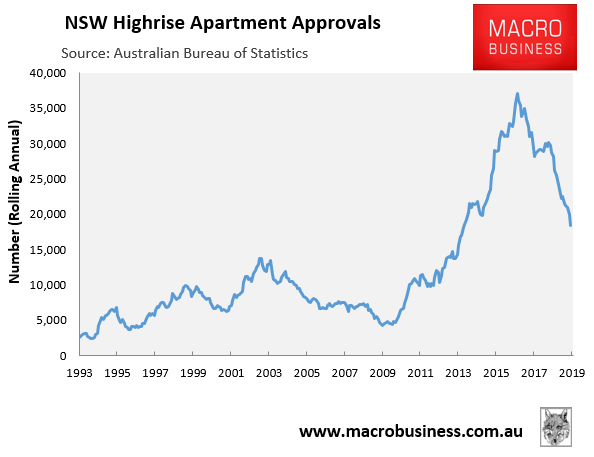 According to the ABS, around 200,000 high-rise apartments were approved across NSW over the past decade, many of which likely contain significant faults.
The cost of rectification will be massive and will likely fall on both apartment owners and taxpayers alike, with most developers getting away scot-free.
Privatise the gains, socialise the losses.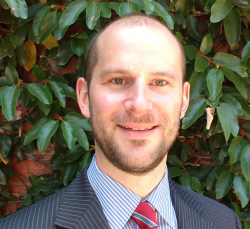 Latest posts by Leith van Onselen
(see all)