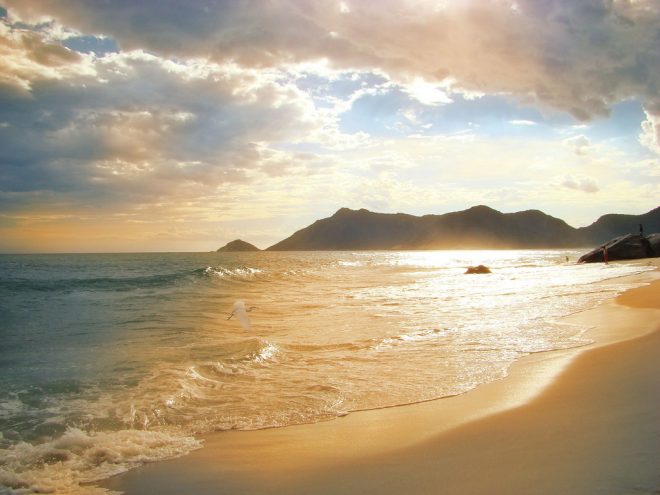 A generally positive day across Asian risk markets with a good response to the latest Federal Reserve cut, as the USD continued its gains against most of the majors. The Australian dollar tanked on the rise in unemployment which buoyed the local stock market, and this afternoon the BOJ held to its course, sending Yen slightly higher.
The Shanghai Composite was flat throughout the session until the close, jumping nearly 0.3% higher to almost back above the 3000 point barrier while the Hang Seng Index was the worst in the region, falling nearly 1.3% to 26395 points, solidfiying the falls weak firming resistance at 27000 points: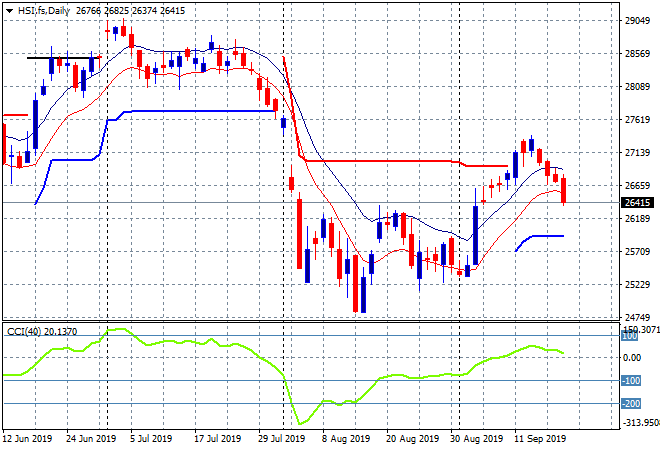 Japanese share markets advanced on the BOJ held and Kuroda's comments despite a stronger Yen, with the Nikkei 225 closing 0.4% higher at 22044 points. The USDJPY pair had a false breakout before the BOJ meeting and then inverted to test the 108 handle: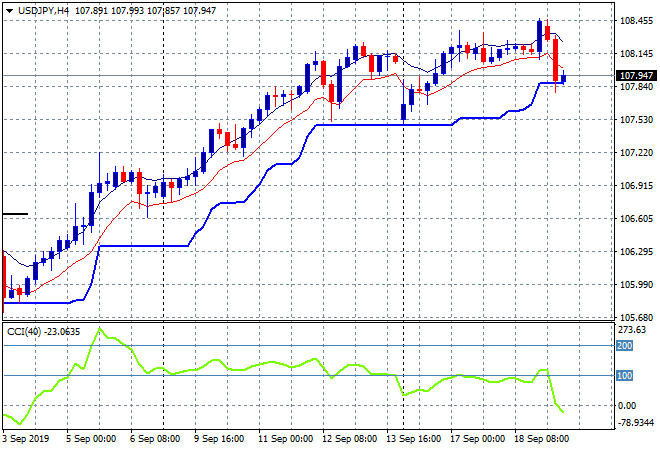 The ASX200 finally put some decent runs on the board, all because today's unemployment print is likely to give the RBA a clear run to another rate cut, lifting 0.6% to 6717 points.  The Australian dollar fell straight through ATR support at the 68.30 level that was broken post the Fed meeting overnight as the unemployment rate spiked, sending it down through the 68 handle: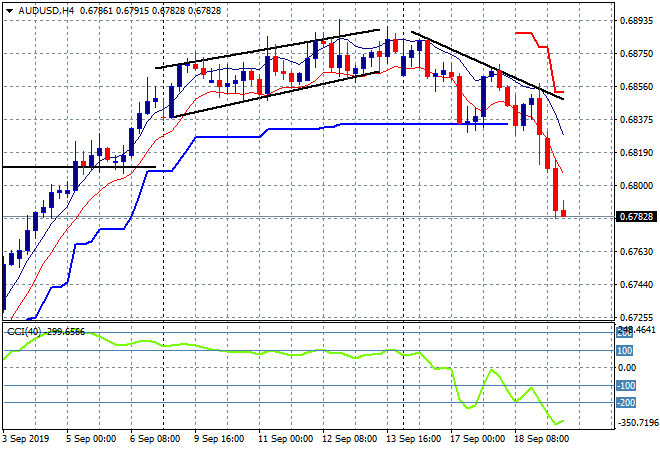 S&P and Eurostoxx futures are down slightly as European markets open with the S&P500 four hourly chart showing a steady, if weak resolve around the 3000 point barrier, as traders continue to weigh up the outcome of the Saudi oil attacks and last nights FOMC meeting: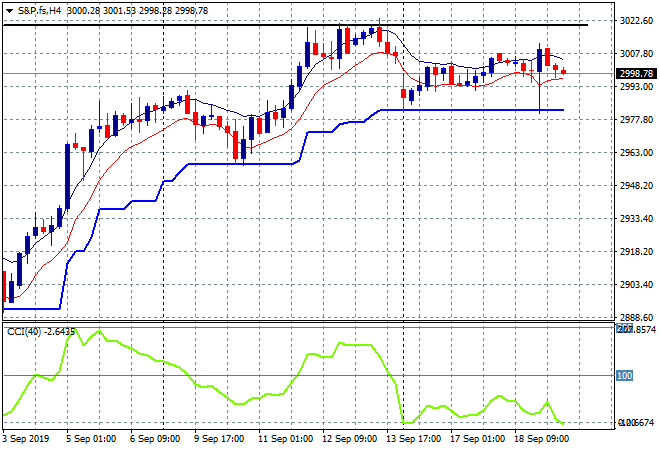 The economic calendar now ramps up to listen to the outcome of the BOE interest rate meeting, the last one before The Final Episode of Brexit goes live the end of the month..