The latest Perceptions of Housing Affordability report by CoreLogic has revealed that 83% of would-be first home buyers (FHBs) are worried about being able to afford their first homes, with 63% still living with their parents claiming they cannot afford to move out:
The household income to dwelling value ratio today is 6.5 times. So, the typical Australian household is spending, on average, 6.5 times their gross annual income to buy a medianpriced dwelling of $524,000. Less than 20 years ago it was 4.5 times.

The market is hard to get into. It takes an average of 8.7 years to save for a 20% deposit. That's a long time; an eighth to tenth of a life.

And once you overcome that steep hurdle and get your foot in the door, you spend 35% of gross annual income to service your mortgage. That is a serious amount of disposable income you need to be able to service your loan.

Meanwhile wages growth remains insipid. Australians just haven't been getting the pay rises required to help them save and pay for more expensive housing…

It's not surprising, therefore, that while half of Australians thought affordability had improved in the past two years, more than 80% of Australians are still concerned about being able to afford their first or next home.

Affordability continues to have a significant impact on society and generations. The 'cubby house' syndrome where young people decide to stay at home with mum and dad – something we identified in our 2017 report – is alive and well. Some 63% of Australians who are still living with their parents say they can't afford to move out of home (up from 62% in 2017)…



Nothing will change. Labor's negative gearing and capital gains tax reforms are dead. There is minimal appetite to address land-use and planning restrictions. And immigration continues at insane levels, especially across our biggest and most unaffordable cities, which are projected to roughly double in size over the next 50-years: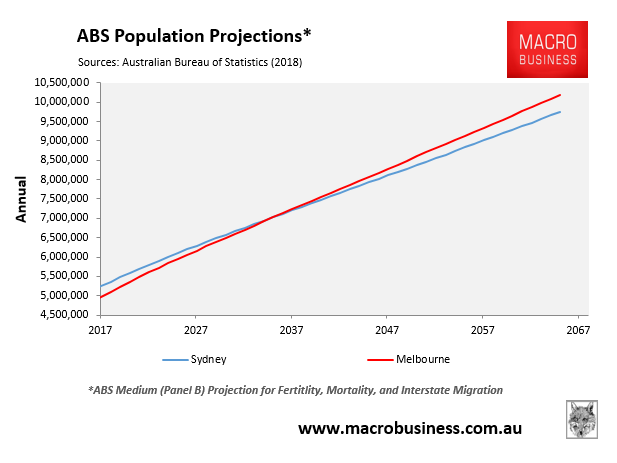 Australia's mass immigration program is particularly pernicious, since it adds hugely to structural demand, forces families to live in smaller housing (e.g. apartments), and also crushes the wages of younger prospective home buyers in particular, as noted recently by the Grattan Institute:
About three quarters of net migrants to Australia today are not high-skill, at least when they arrive… The stock of temporary students remains relatively low-skill…

Low-skill migrants might also put downward pressure on wages (if accurately measured). The measured wages of those aged 20 to 34 have not risen as fast as the wages of older workers for some time (Figure 7)…

Australia is now running a predominantly low-skill migration system. People from this system form a material proportion of the younger workforce.
Ironically, younger Australians are also the strongest supporters of 'open borders' and are usually the first to howl 'racism' or 'xenophobia' whenever there are calls to cut immigration.
They must be happy to work in low-paid 'gig economy' services jobs and to be confined to renting shoebox apartments for the rest of their lives.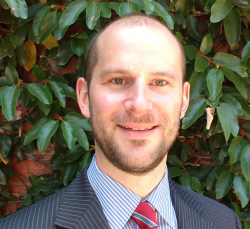 Latest posts by Unconventional Economist
(see all)