Via Hong Kong Free Press:
Police have fired tear gas, rubber bullets and water cannon containing dye and tear spray at pro-democracy protesters, as Hong Kong entered its fifteenth week of demonstrations.

The march, originally organised by the Civil Human Rights Front, was cancelled after the police objected to the event.

But on Sunday, thousands still took to the streets in defiance of the ban.

The march began at around 2:30pm at East Point Road in the commercial area of Causeway Bay, the original starting point of the protest.

The MTR Corporation enacted crowd control measures to deal with the influx of people, including halting some escalators.

Before the march started, Democratic Party lawmaker Lam Cheuk-ting told HKFP that he believed people would be undeterred by the police presence at MTR stations.

"Of course, the police force try to make use of the MTR system to deploy increased manpower to suppress our movement. But I do not think Hong Kong people will back down and if [police] try to use any excessive power to stop them, they will just spread to other parts of Hong Kong," he said.

During the march, several police officers were stationed on an overpass near Arsenal Street leading to the police headquarters in Wan Chai.

As crowds walk past, some jeered at the officers while hurling insults such as "gangsters" and "black cops."

As the procession moved from Causeway Bay to government headquarters in Admiralty, some vehicles – including a doubledecker on Jackson Road and on Connaught Road – became stuck briefly in the crowds.

Ms Chow, a 24-year-old registered nurse, told HKFP that she had attended most weekend rallies and wanted to do so again on Sunday to mark the International Day of Democracy.

"Even though the police rejected our march today we will still come out because it is our right to do it," she said.

"I think the majority of Hong Kong people are not afraid of coming out."

A large white banner was unfurled opposite the Central Government Offices reading "I want democracy."

A 40-year-old teacher, who wished to remain anonymous, told HKFP she considered the police prohibition of Sunday's original march to be unacceptable.

"We're not satisfied with the withdrawal [of the extradition bill]. It's too late," she said.
Much more here. No end in sight.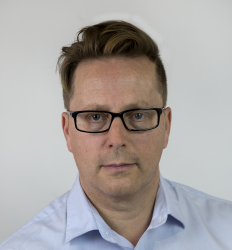 Latest posts by David Llewellyn-Smith
(see all)