New car sales have now declined for 17 months, longer than a 15-month decline that occurred during the global financial crisis (GFC):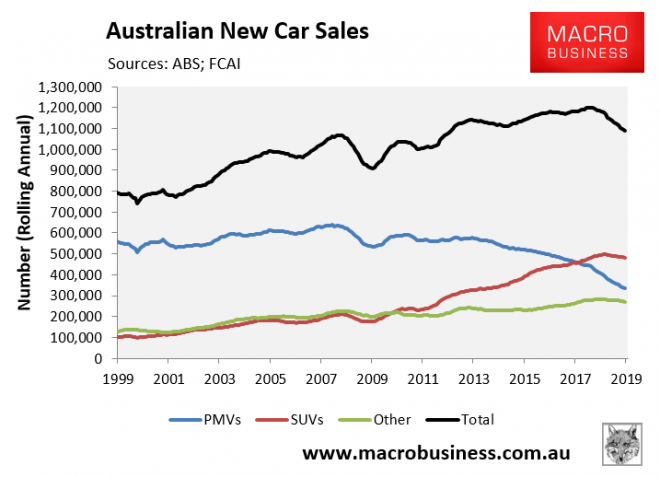 Now, a new report from KordaMentha indicates that car ownership is viewed as 'more optional' than in the past. Cars are not well suited to high-density living in Australia's congested cities while young people are less interested in car ownership or even acquiring a licence. Other factors behind the decline in car sales include the growing popularity of food delivery and car subscription services. From The AFR:
There are 664 words left in this subscriber-only article.