Via Office of the Chief Economist:
Australian resource exports appear likely to hold up in 2019–20, in the face of volatile commodity markets. Our new projection of $282 billion in exports in 2019–20 has shaved just $3 billion from our June 2019 Resources and Energy Quarterly projection. Export earnings in 2020–21 have been revised down by a similar amount, to $258 billion. The decline will mainly reflect the impact of the steady return of Brazilian iron ore production to normal, following the fallout from the Brumadinho mine tailings dam collapse. of this phenomenon.
Here's the components: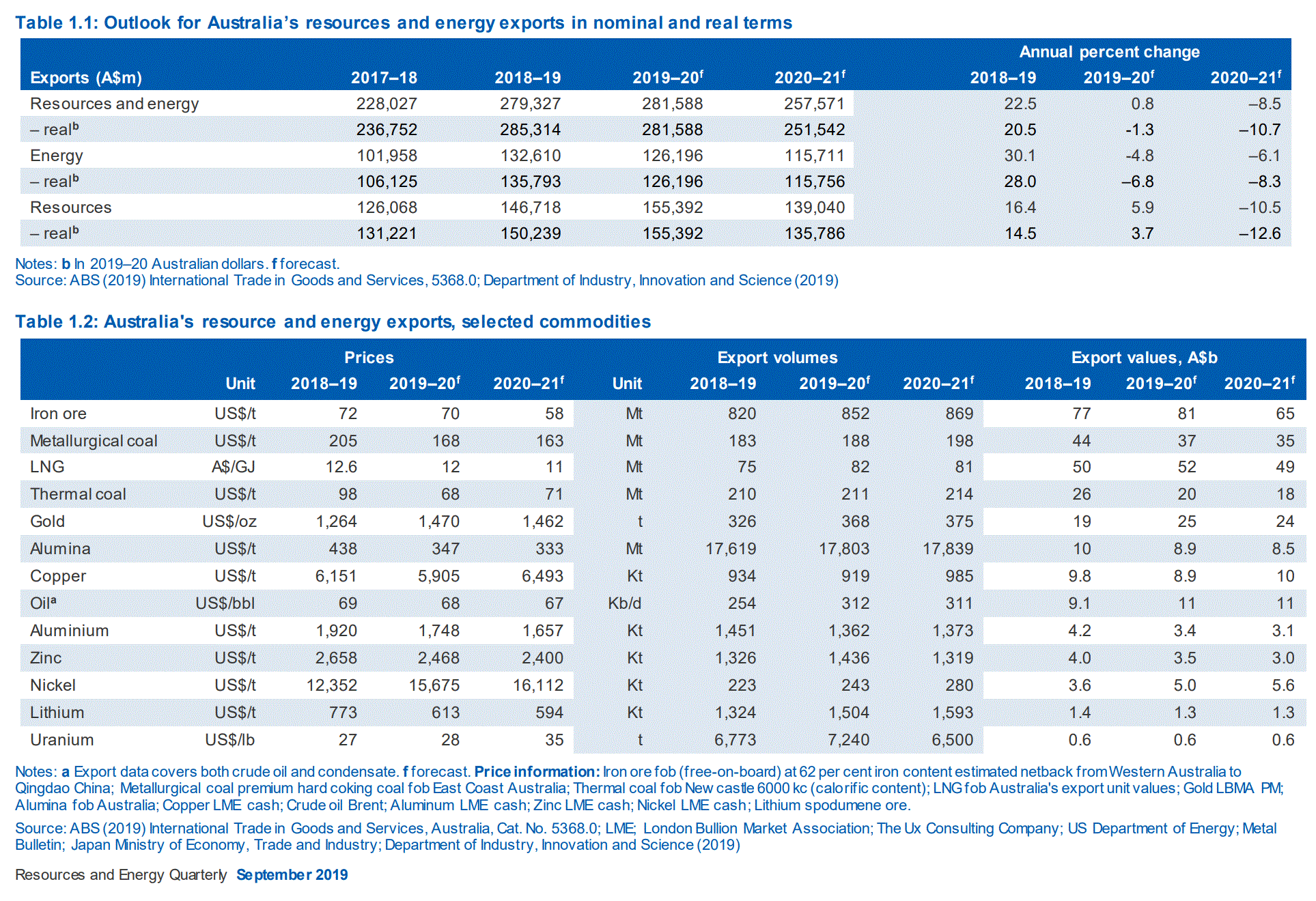 Iron ore looks about right, with downside risks given there will be no Chinese steel growth next year. Coking coal is obviously too bullish, and materially so, given the price is already at $120 today. I expect it to keep falling next year to $100 as US supply is shaken out. Thermal looks about right too.
All up that leads to an over-estimation of revenue of about $15-20bn it looks like the 2021 outlook is a better estimate for 2020. It's a material hit to the Budget if not disastrous.
Beyond that, as China goes ex-growth and iron ore and coking coal sink towards long term equilibrium prices at $40 and $100, the total export figure will keep falling back to around $200bn (my red line added):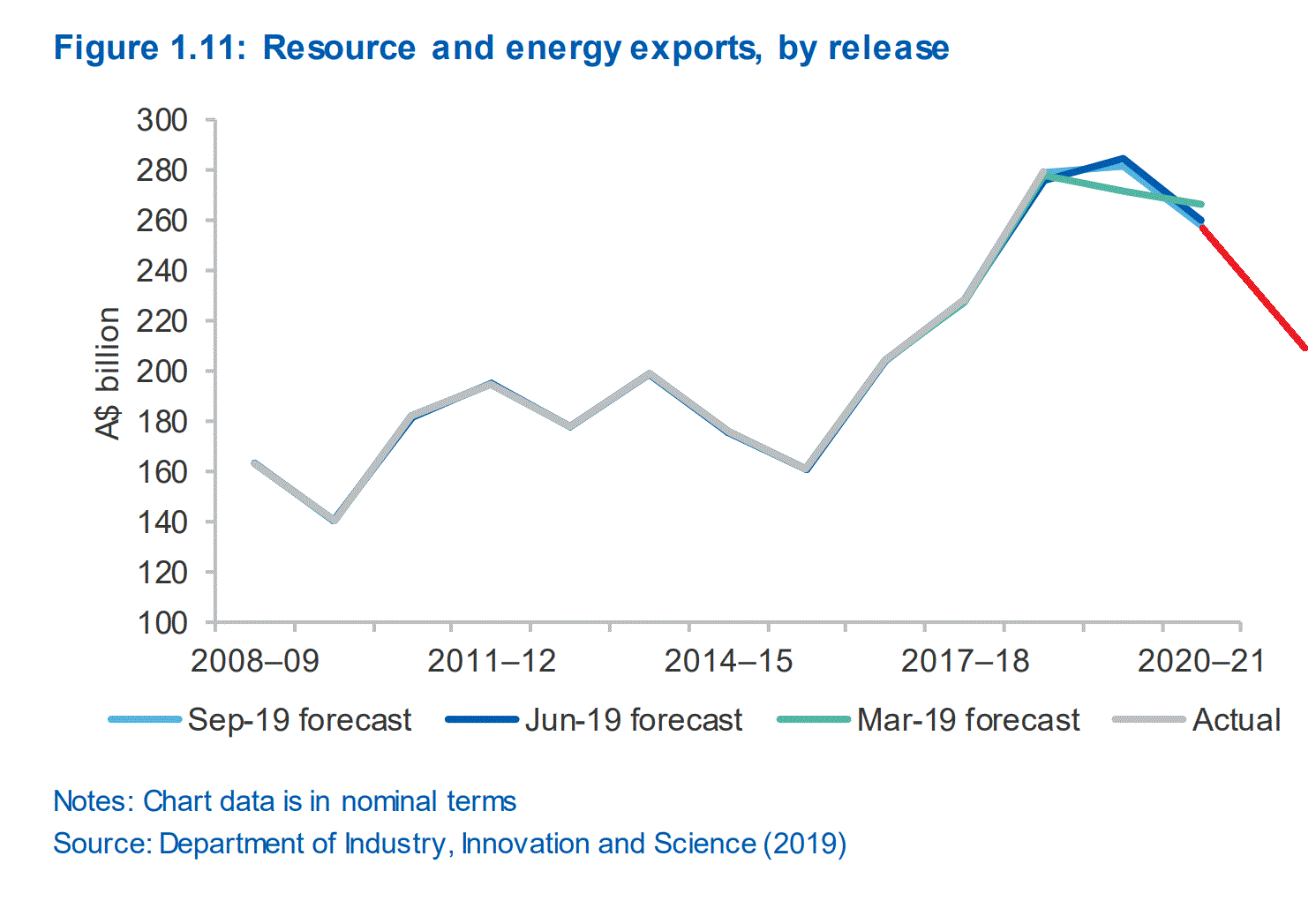 Roughly back to where we were in 2015 with LNG added on. But it delivers nothing to anybody.
It will not be pleasant for national income through the 2020s.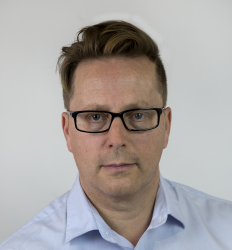 Latest posts by David Llewellyn-Smith
(see all)