Texture from Reuters:
"The continued recovery from recent (supply) disruptions in Australia and Brazil showed in stronger iron ore imports," an ANZ Research note said.

China increased its iron ore imports in anticipation of stockpiling ahead of China's National Day holidays in early October, it added.

But the price volatility reflected lingering concerns about demand prospects.

"We remain cautious about iron ore prices going into September in light of the still-uncertain trade outlook, the general malaise still plaguing large swathes of China's industrial economy and a steadily-improving supply picture, but we don't see as drastic a fall as what we saw in August," said Edward Meir, commodity consultant at brokerage INTL FCStone in London.
It is restocking. How long it goes is the question. Ports are rebounding fast, now at 126.6mt: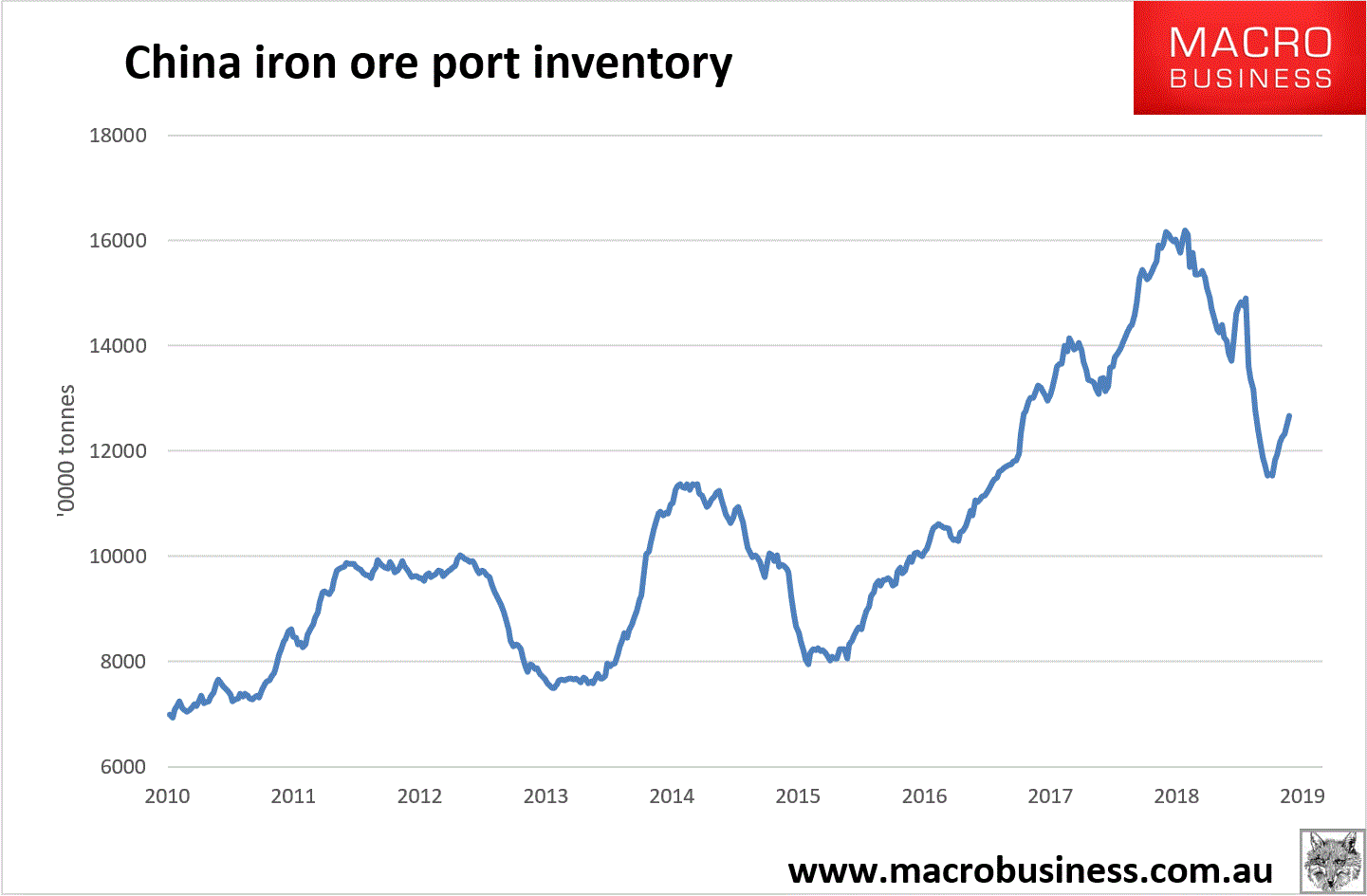 As soon as that stops the price will fall again. If there had been no Vale draw down, deteriorating demand conditions probably suggest ports stock should be mid-130s and falling. But that's truly a guess.
To the charts: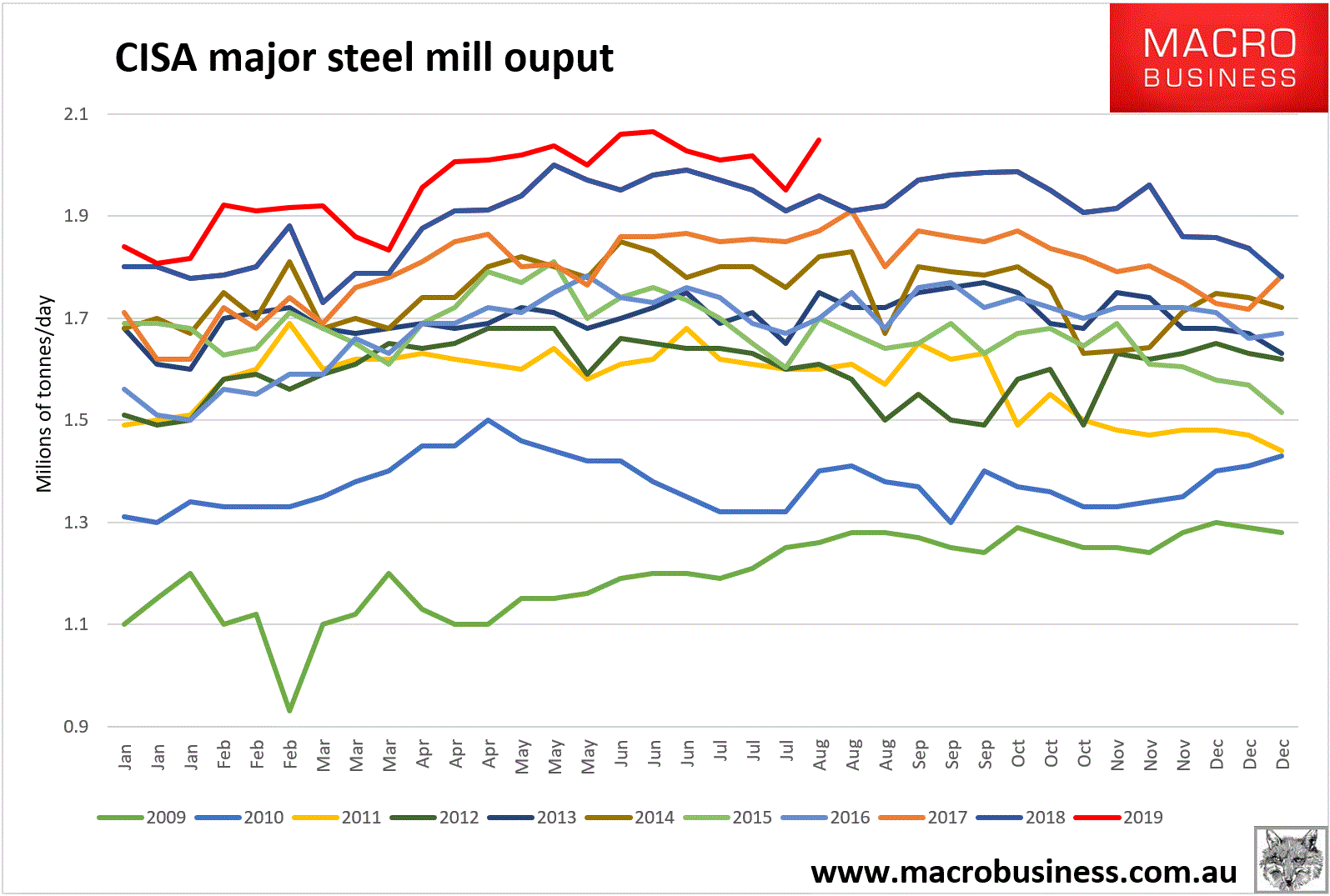 Spot is range trading in a nasty head shoulders topping pattern. Paper launched overnight. Steel jumped on RRR cuts that are meaningless. CISA early August output roared as bulk input prices crashed. Steel prices will roll again soon.
I still think we've got another sell off ahead this year before further restocking in to year end but if not then the March/April period in 2021 is the next cliff's edge.