Texture from Reuters:
Monday's data followed downbeat remarks by Chinese Premier Li Keqiang, saying it is "very difficult" for the domestic economy to grow at 6% rate or more because of the high base from which it was starting and the complicated international backdrop.

The dismal industrial output figures raised the likelihood of further stimulus from Beijing, which could boost demand for construction and manufacturing materials, said Helen Lau, metals and mining analyst at Argonaut Securities in Hong Kong.

Monday's weak data print "falls short of expectations, and signals that China's domestic consumption is not yet ready to be the key economic growth engine," ANZ Research said in a note.
The story of the cycle so far is not stimulus so much as the lack of it. Li Keqiang does not sound encouraging, via Reuters:
Chinese Premier Li Keqiang said it is "very difficult" for China's economy to grow at a rate of 6% or more because of the high base from which it was starting and the complicated international backdrop.

The world's No.2 economy faced "certain downward pressure" due to slowing global growth as well as the rise of protectionism and unilateralism, Li said in an interview with Russian media which was published on the Chinese government's website, gov.cn.

China's gross domestic product (GDP) grew 6.3% in the first half of the year, and Li said the economy was "generally stable" in the first eight months of the year.

"For China to maintain growth of 6% or more is very difficult against the current backdrop of a complicated international situation and a relatively high base, and this rate is at the forefront of the world's leading economies," Li was quoted as saying.
That's softening up for less not more. There is more coming but the quantum will remain incremental not kitchen sink and that will not be enough while this continues:
All-round prevention and resolution of financial risk policies will gradually come to an end. The "Economic Information Daily" reporter was informed that many departments are intensively planning a package of new financial risk prevention measures. Among them, a number of regulatory short-board policies for six types of financial institutions and small and medium-sized banks have been introduced. In addition, the rectification of illegal financial activities such as illegal fund-raising will continue to escalate, and a unified national financial risk monitoring platform is accelerating construction.

Industry insiders said that comprehensive and in-depth promotion of financial risk prevention deployment is still the focus of work for some time to come. The next step of supervision will further fill in the shortcomings of the system and accurately handle the risks in key areas to maintain the bottom line of systemic financial risks.
There will be more infrastructure but less property development and demand for steel will fall away, in my view.
To the charts:

Spot fell short of $100. Paper eased off. Steel is in a bear market rally. I expect another sell-off before year end as Vale brings more volumes and Chinese industry plus property slows.
I'm still looking for $60 iron ore next year and marching lower over subsequent years.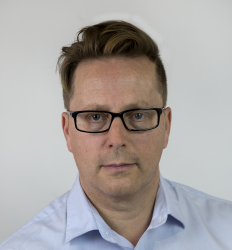 Latest posts by David Llewellyn-Smith
(see all)