Texture from Reuters:
Some steel mills were seen beefing up their iron ore stocks before the week ends as they expect production curbs in China's top steelmaking city of Tangshan to be eased in September, and also to prepare for a possible buildup in steel demand.

"Steel inventories are easing from the highs," said Darren Toh, a data scientist with steel and iron ore analytics firm Tivlon Technologies in Singapore.

"Our data steel analytics model is expecting a ramp-up of steel demand starting from the second week of September," he said.
Earlier this year Tivlon it called $150 iron ore as it peaked. Seasonality does pick into October but the rest is balderdash. Global demand growth is collapsing for steel, via UBS: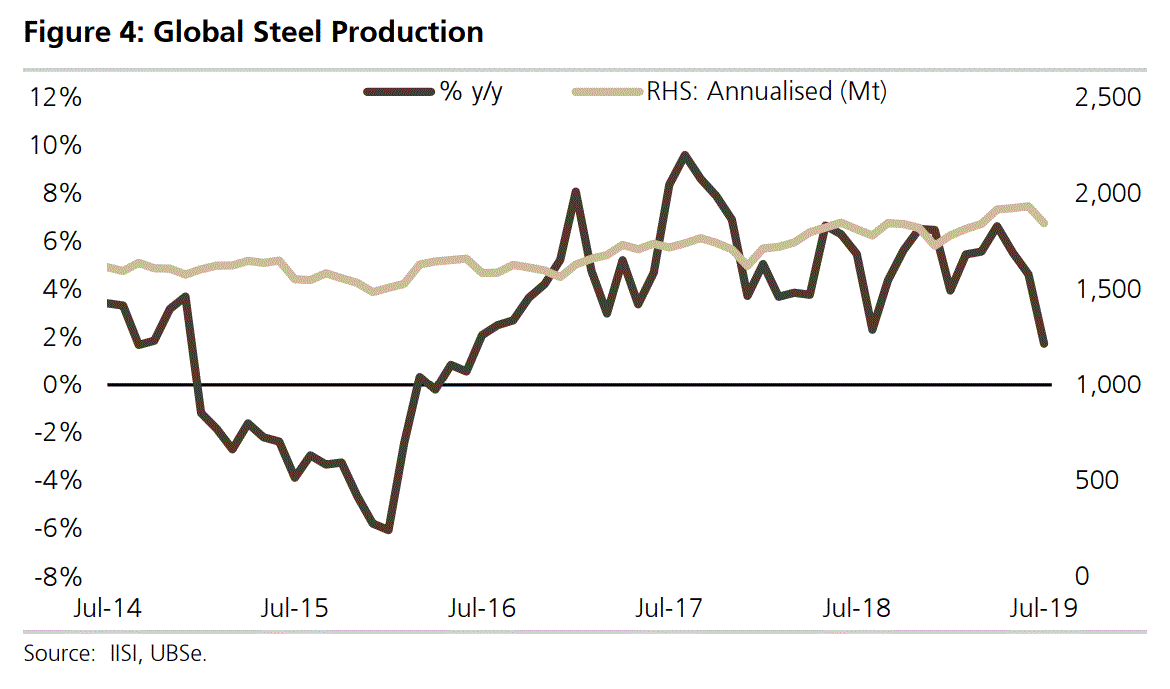 And the Chinese steel glut is about to hit unprecedented proportions: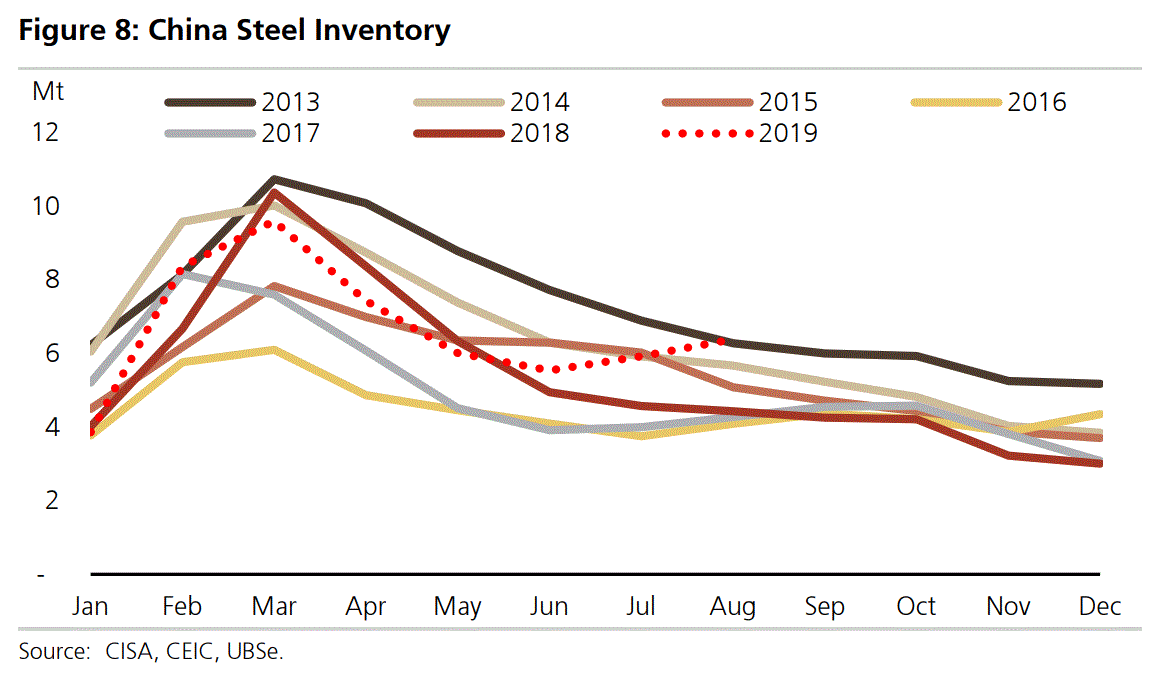 Steel prices are going to keep falling, taking iron ore down with them. To the charts: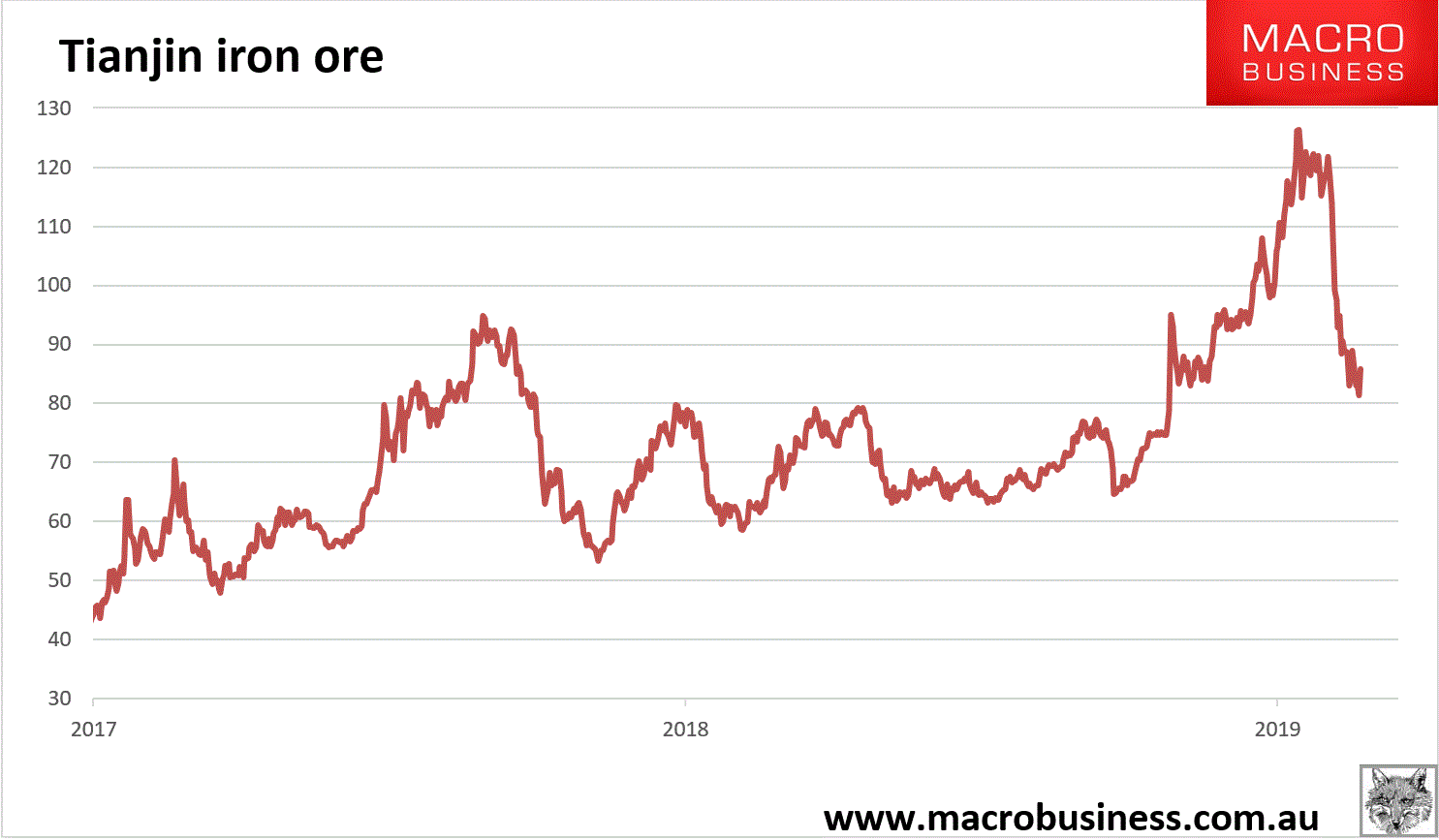 Spot took off in a classic dead cat bounce. Paper and steel too. How know how far it gets. What matters is the market is doomed unless and until China panics and even then it is still in trouble as the industry perma-recession offsets any new building pulse.
David Llewellyn-Smith is Chief Strategist at the MB Fund and MB Super. David is the founding publisher and editor of MacroBusiness and was the founding publisher and global economy editor of The Diplomat, the Asia Pacific's leading geo-politics and economics portal.

He is also a former gold trader and economic commentator at The Sydney Morning Herald, The Age, the ABC and Business Spectator. He is the co-author of The Great Crash of 2008 with Ross Garnaut and was the editor of the second Garnaut Climate Change Review.
Latest posts by David Llewellyn-Smith (see all)