Texture from Reuters:
Financial markets in China are closed on Friday for the nation's Mid-Autumn Festival.

Amid declining iron ore seaborne arrivals, purchases of the material may pick up due to some restocking demand of steel mills ahead of the country's National Day celebrations in early October, said Richard Lu, senior analyst at metals consultancy CRU in Beijing.

Sentiment was buoyed by the latest news regarding the U.S.-China trade dispute, he said, with U.S. President Donald Trump on Wednesday welcoming China's decision to exempt some U.S. anti-cancer drugs and other goods from its tariffs.
More from MySteel:
Stocks of imported iron ore fines at the 64 Chinese steelmakers across the country rose to the three-month high of 15.9 million tonnes as of September 11 after having reversed up by 1.02 million tonnes or 6.8% on a fortnight, according to Mysteel's latest bi-weekly survey over August 29-September 11.
Most Chinese steel mills have been actively stocking up some iron ore recently to be prepared for any transportation disruption during the holidays including the one-day break on September 15 for the Mid-Autumn Festival and the one-week holiday on October 1-7 to celebrate China's 70th anniversary.
That's still pretty low. I like to see it above 20mt for comfort. As high as 30mt for destocking. We could still see more price pressure before we roll again. To the charts:

Spot and paper surged into the break. Steel is limping along behind and margins are getting slammed again. The steel price won't hold up for much longer under this barrage.
The restock is all the support that there is now.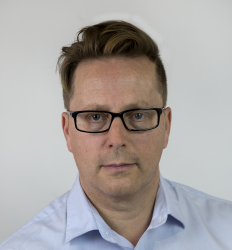 Latest posts by David Llewellyn-Smith
(see all)