The Federal Chamber of Automotive Industries (FCAI) has released its new car sales figures for August, which revealed a massive 10.1% year-on-year decline in overall car sales, with annual sales hitting the lowest level since October 2012: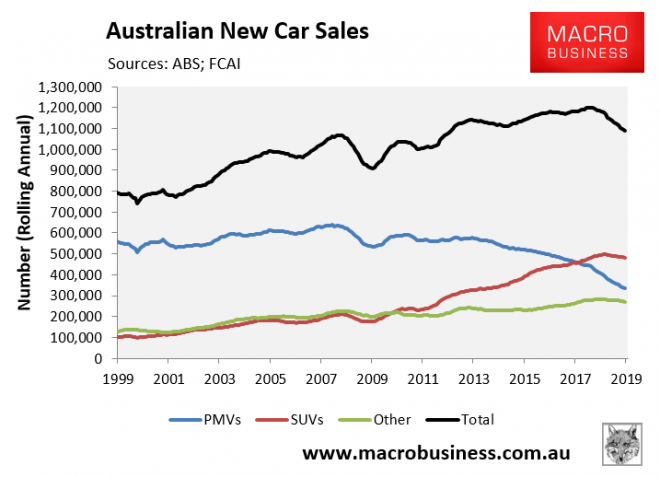 From The AFR:
New vehicle sales in Australia plunged by 10.1 per cent in August as buyers struggled to obtain finance for cars, extending an industry-wide malaise which has gripped the sector for 17 consecutive months.

New figures out on Wednesday from the Federal Chamber of Automotive Industries (FCAI) showed the downturn was across every segment in August, with passenger vehicles down 17 per cent, SUVs falling by 5.4 per cent and light commercial vehicles sliding by 8.6 per cent…

Sales in New South Wales slipped by 9.2 per cent, while in Victoria the decline was even larger at 11.7 per cent.

Queensland suffered a 9.5 per cent drop, South Australia was 12.3 per cent lower, and Western Australia fell 8.7 per cent. Tasmania was the only state or territory to show an increase, of 2.0 per cent.
Late last month, John McConnell – chief executive of Australia's biggest car dealership group, Automotive Holdings Group (AHG) – claimed that financially stretched car buyers are steering clear of new vehicles and instead buying used vehicles. From The SMH:
"If we look at our total results in FY19, we saw private buyer retail drop by 5.4 per cent in volume terms. Our used car sales, over a period which was pretty tough, actually went up by 3.6 per cent," he said.

"You're seeing at a consumer level some substitution between buyers that would otherwise have been looking for new cars, into used"…

"It's still tough to get deals done. That's the brutal reality of the market at the moment," he said.
The weakness in new car sales follows similar trends for retail sales, which plunged to their lowest level since the early-1990s recession in real chain volume terms: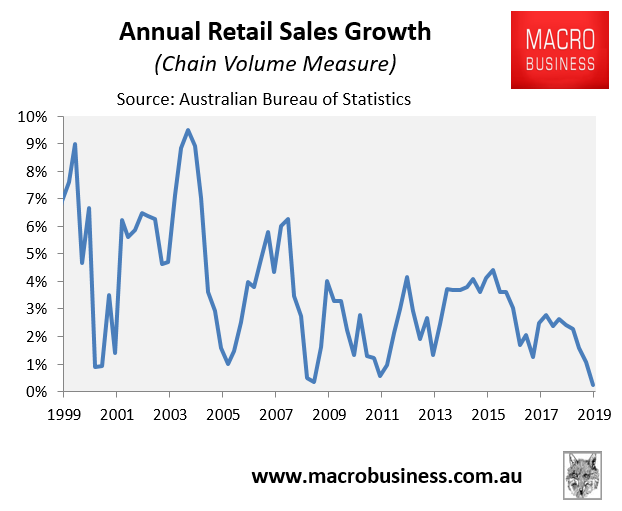 When viewed together, it is obvious that the Australian consumer is sick – caught between anaemic wage growth, job insecurity, rising cost of essentials, and record debt.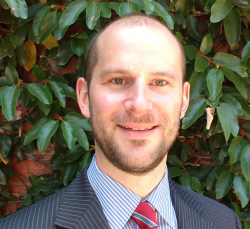 Latest posts by Leith van Onselen
(see all)