Via Gottiboff today comes a rare window of rationality:
President Xi had to decide whether to quell the Hong Kong protests before the national celebration day on October 1 or pursue a trade deal with the US. He could not do both. There is already strong anti-China sentiment in the US and a brutal putting down of the Hong Kong protesters would have created a climate that made a trade deal impossible.

…Xi and his advisers have discovered that China depends on the US for technology much more than was initially believed. Accordingly China believes it needs to spend the next five years building up its independence from the US. A truce in the trade war might be costly but it will give China the breathing space to embark on this long-term project.

China has traditionally been reliant on US suppliers for key tech components such as chips and software, as well as modems and jet engines. Amid recent tensions, China undertook a survey of its technology companies to gauge their exposure to American suppliers. Among the discoveries was the fact that only 16 per cent of the semiconductors used in China are produced domestically. If the US prohibited exports to China of vital parts the Chinese technology and telecommunications industry would be crippled.
That reads like there is a source behind it. It's what MB has argued China should have done from the beginning.
The question is, can Beijing not give up too much to get Trump over the line for an interim deal and find breathing room? It will have to wedge Lighthizer to do so, via Politico:
U.S. Trade Representative Robert Lighthizer told top business executives on Monday that there is still much work to be done to reach a trade deal with China despite the two sides having been close to an agreement earlier this year, said U.S. Chamber of Commerce CEO Tom Donohue.

"He laid it out by saying this is an extraordinary challenge, and when it all fell apart some months ago they were very, very close to a workable agreement," Donohue said at a press conference Monday.

The Chamber chief said Lighthizer didn't mention the possibility of an interim deal that could deescalate trade tensions by further delaying tariff escalation. President Donald Trump is expected to increase tariffs on $250 billion worth of Chinese goods in mid-October after a two-week delay. Another round of U.S. tariffs is coming Dec. 15 on virtually all remaining imports from China, including on consumer goods like laptops and mobile phones.

Deputy-level trade officials from the U.S. and China will meet on Friday to prepare for an early October meeting between Lighthizer, Treasury Secretary Steven Mnuchin, Chinese Vice Premier Liu He and other senior Chinese officials.

It's still unclear on what basis the U.S. and China will resume talks. Negotiations broke down in early May after the U.S. side said Beijing balked at American demands that it enshrine in domestic law major changes to address the administration's core concerns regarding intellectual property and forced technology transfer. When Lighthizer and Mnuchin traveled to Shanghai in July, China made no moves toward addressing U.S. demands, further angering Trump.

"He was pretty clear that we have to do this one step at a time but that this has to be real agreement," Donohue said, referring to Lighthizer.

Lighthizer told the group of business leaders that there has been some positive movement by China to increase purchase of U.S. agricultural goods. Trump has made an increase in Chinese purchases of U.S. farm goods a key demand, to ease Beijing's retaliation on U.S. farmers.

"I don't think you're going to see the tariffs going away and people feeling we've made a great accomplishment until we have a real agreement," said Donohue. "A real agreement, in my opinion, will not be buying more crops and doing the small things that would be good to set the stage for us to have more substantive conversations."
Lighthizer and Trump may not have the same goals – one is up for the national interest, the other re-election – but dividing them won't be easy.
More importantly, the May deal fell apart because China balked at enforcement on technology intellectual property theft. The US won't do a deal without it and that means there is no point in China doing it to get a hold of technology.
They'd be giving up something to get no closer to their 2025 semi-conductor production goal so there is no deal to be made.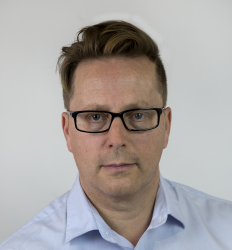 Latest posts by David Llewellyn-Smith
(see all)