China is going ex-growth. The August monthly data dump is unequivocal. Industrial production slumped to the lowest year dot at 4.4%, fixed asset investment is slowing too at 5.5% and retail is tracking both down at 7.5%: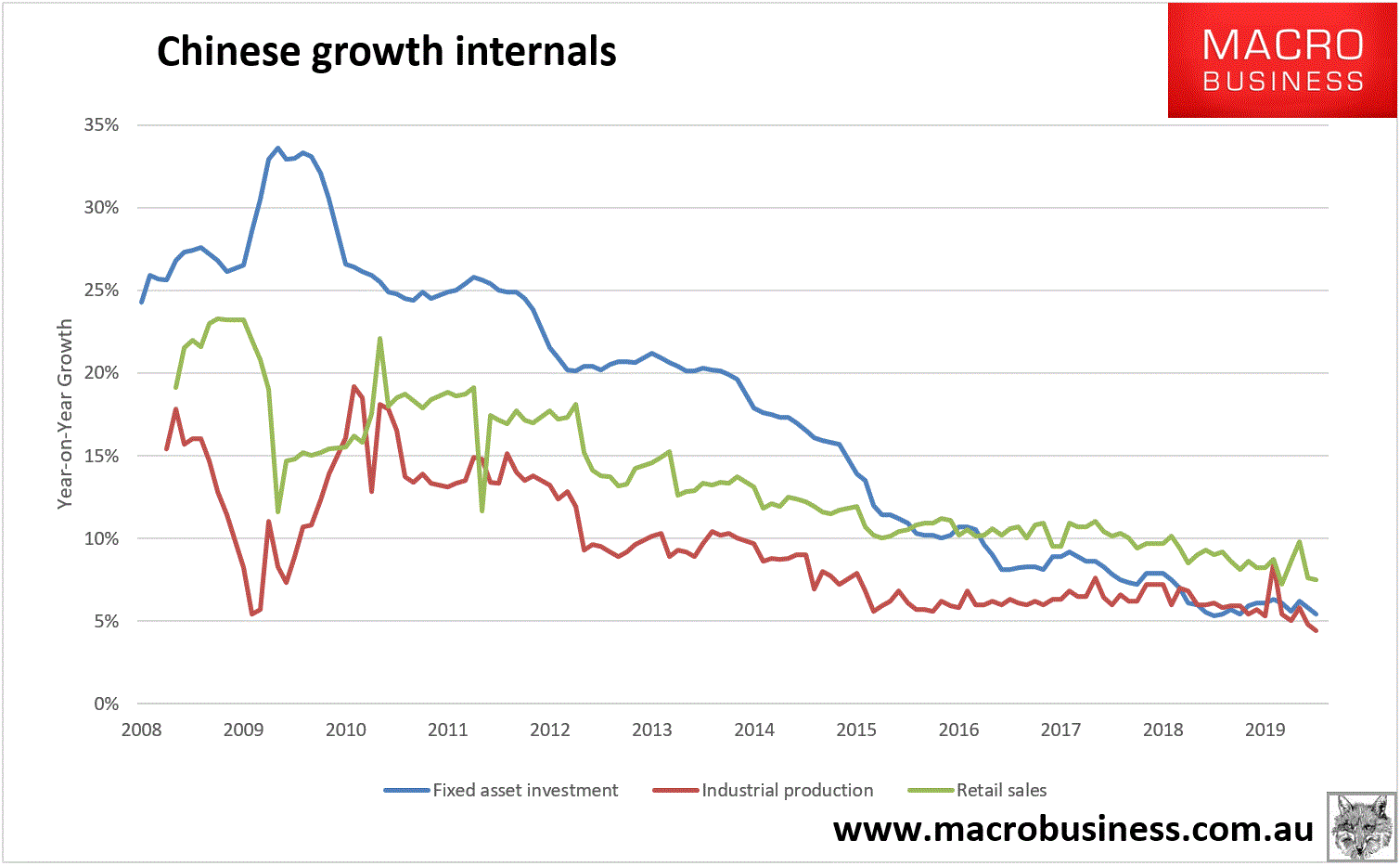 The trends are rock solid down.
Under the bonnet the news is also bad for the growth mix. While industry is being put to the sword by the trade war, the offset of fixed asset investment continues an ever increasing imbalance of unproductive debt wasted on pointless construction: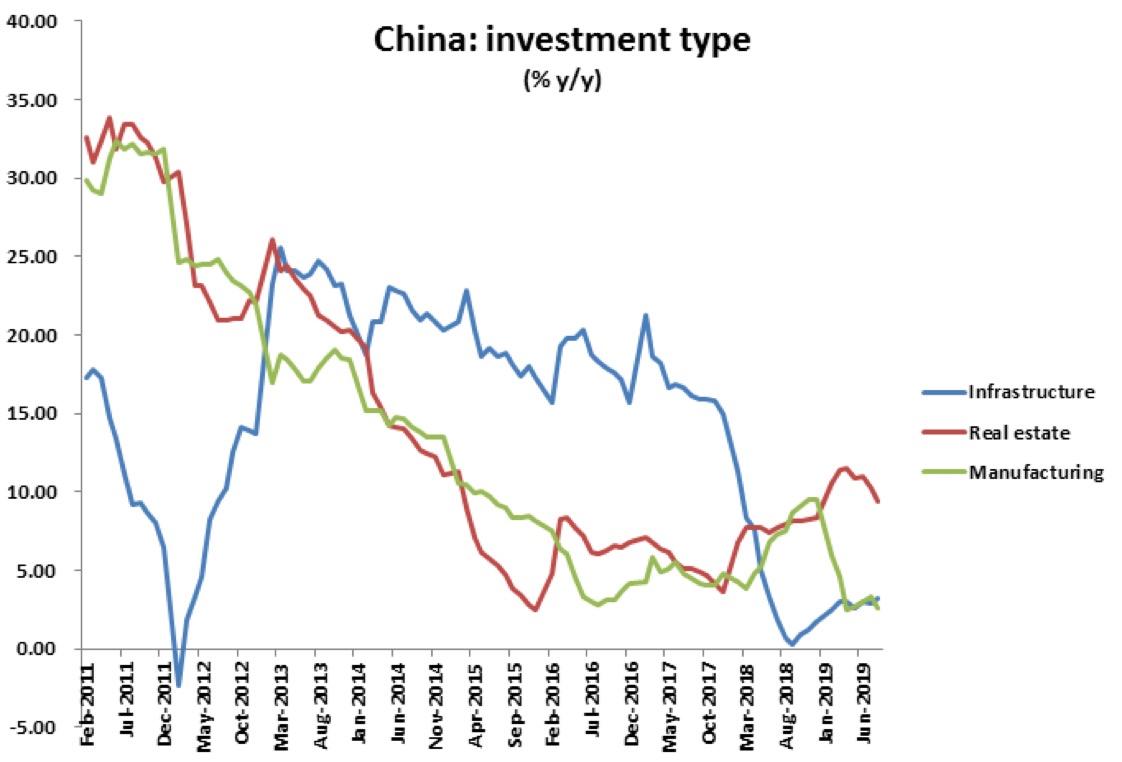 Driven by SOEs: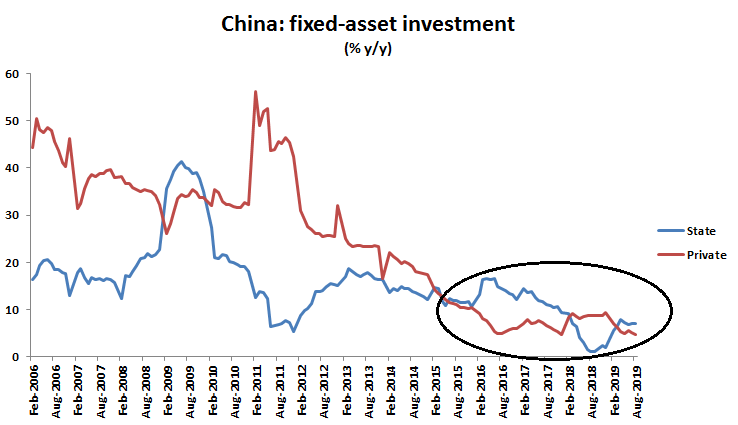 Even as leading indicators for real estate, sales for instance, are falling at 0.6% year to date: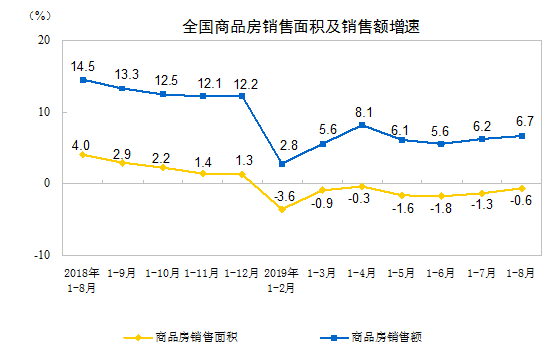 Land sales are still predicting much worse at -25.6%: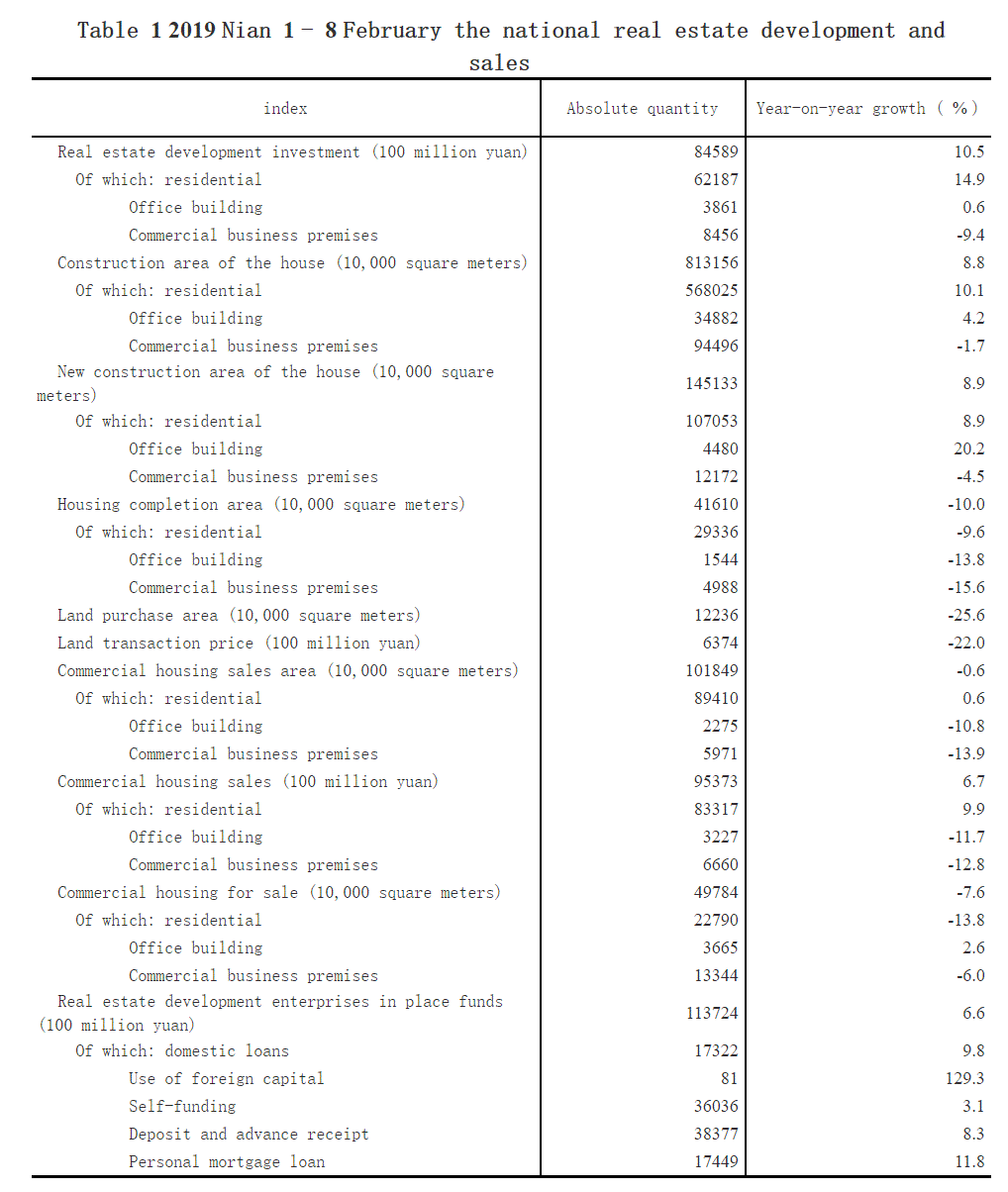 Yet, floor area new starts are still holding on with year to date growth of 8.9%, though slowing in the second derivative: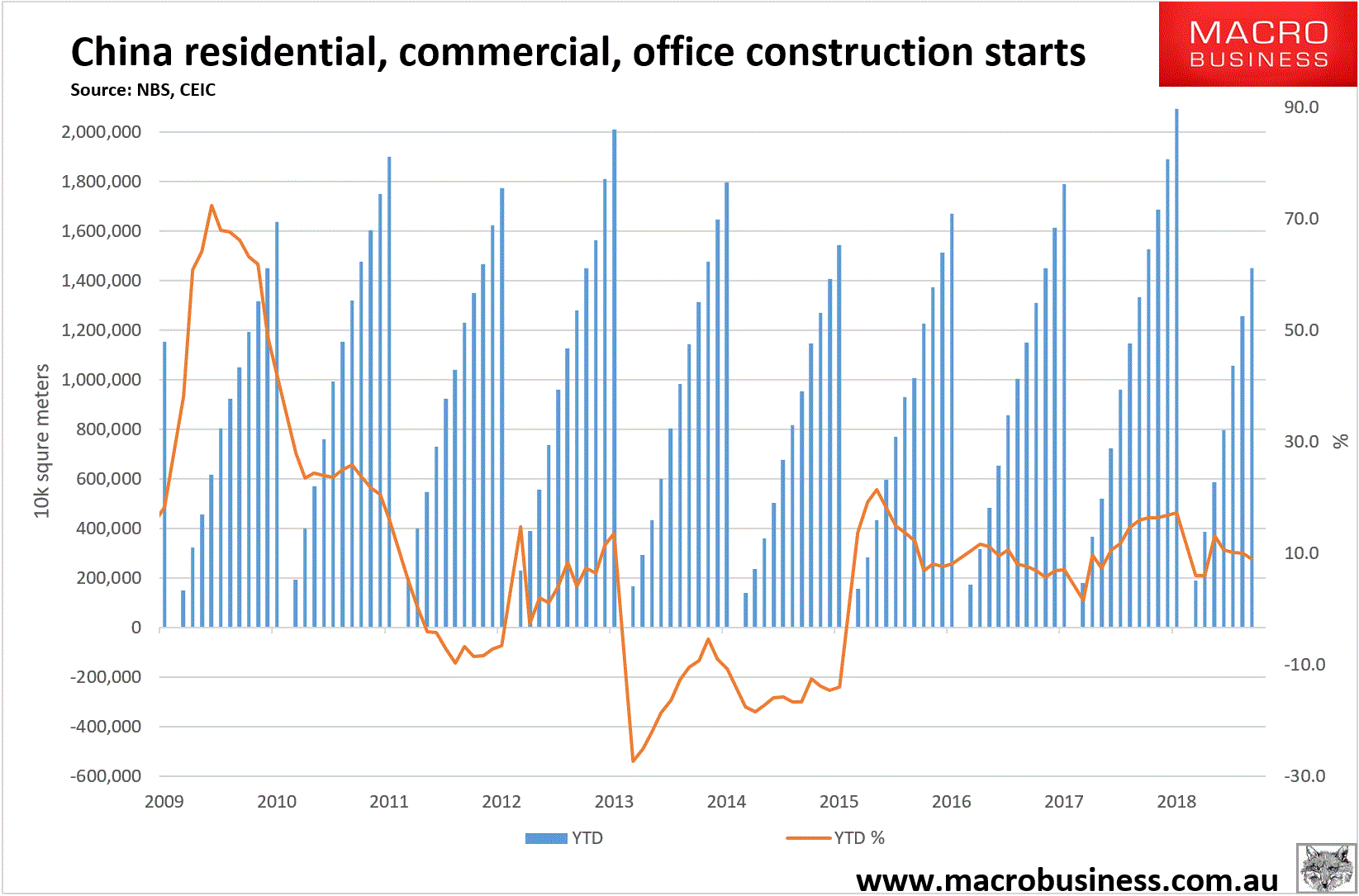 As month on month growth eases: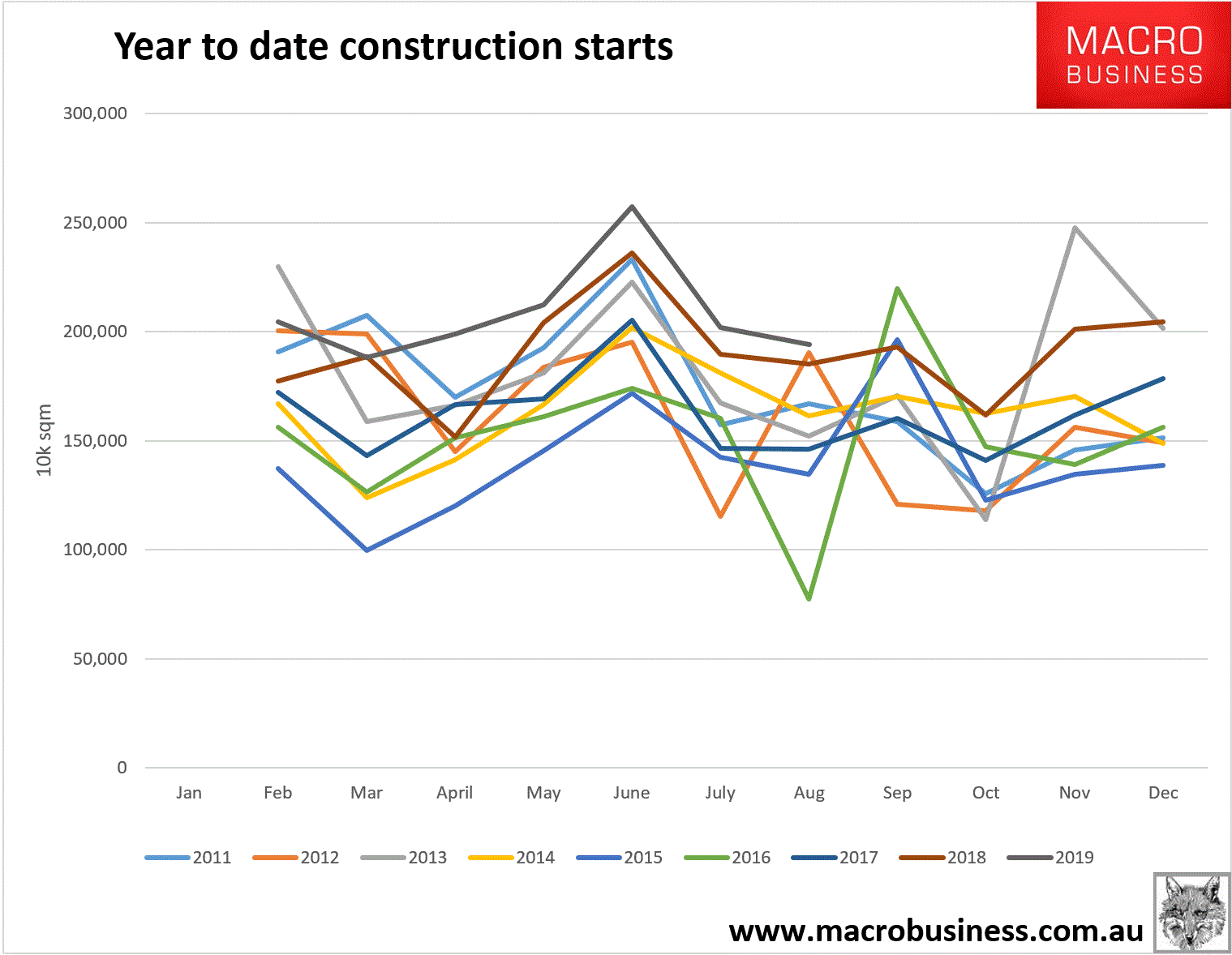 Total floor space under construction was 8.8% year to date but it has now also peaked in the second derivative: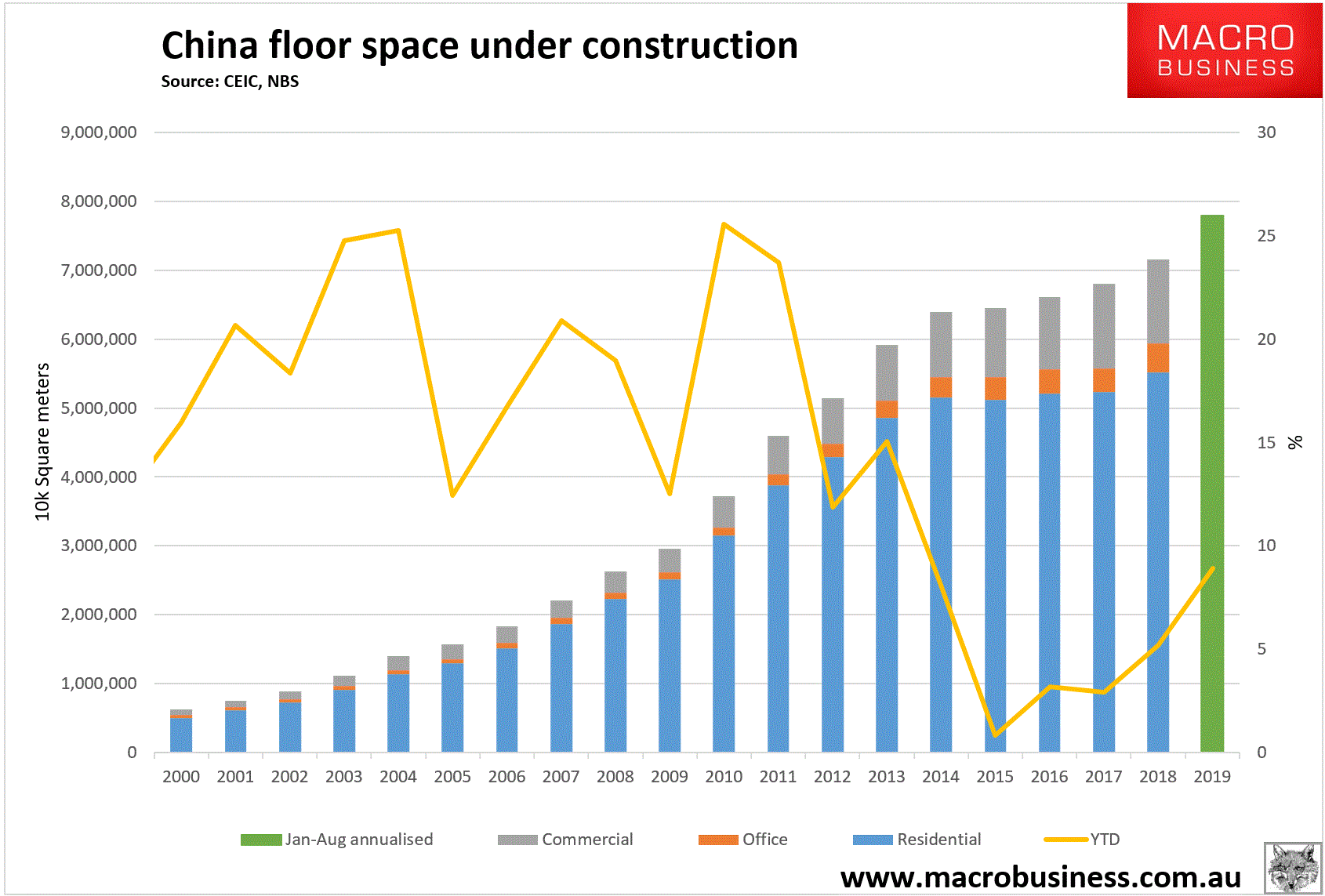 Turning to steel, output remains crazy at 87.25mt: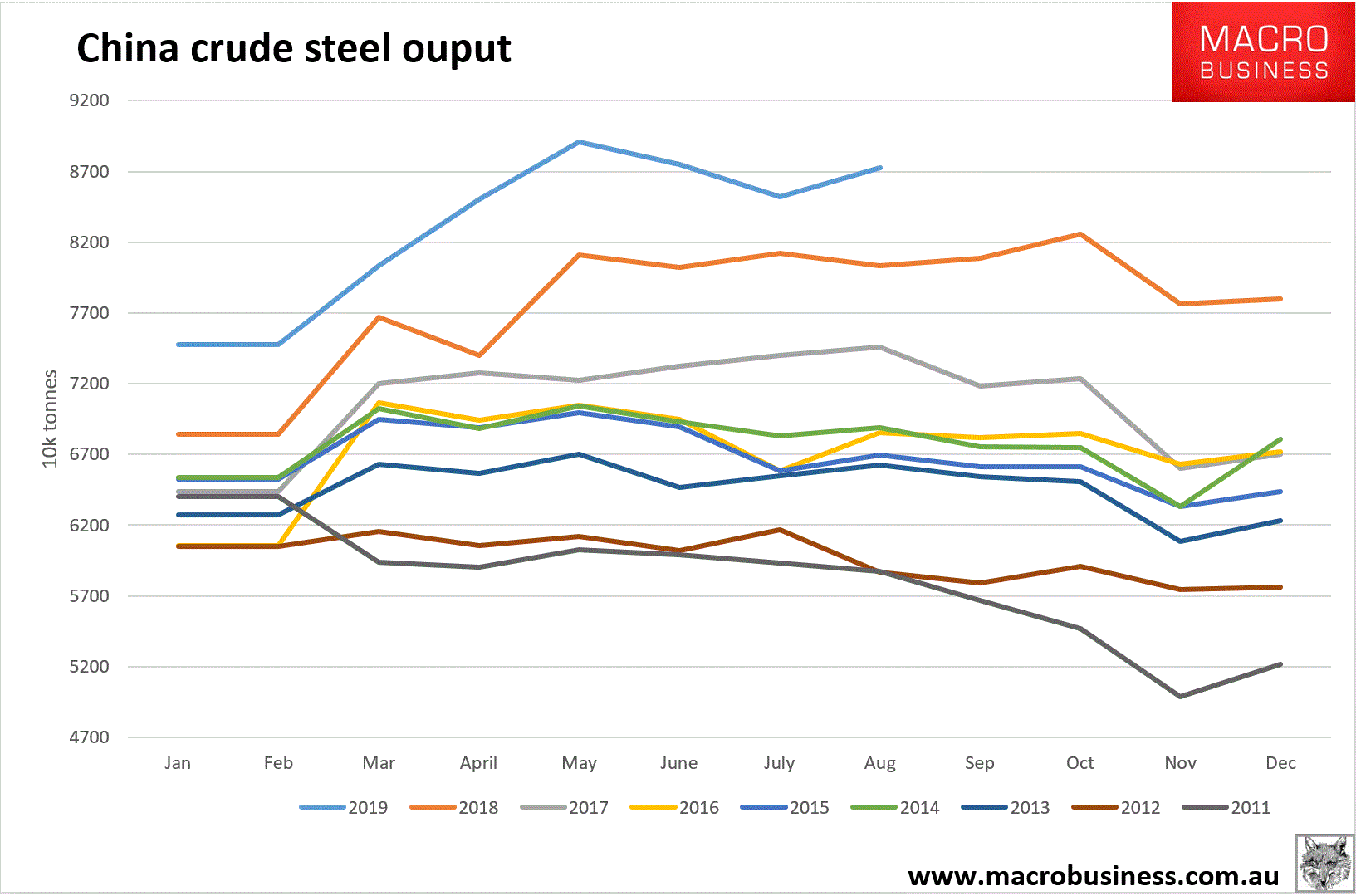 Scrap inputs eased as iron ore prices fell but the trend remains up, ensuring iron ore imports are not growing with steel: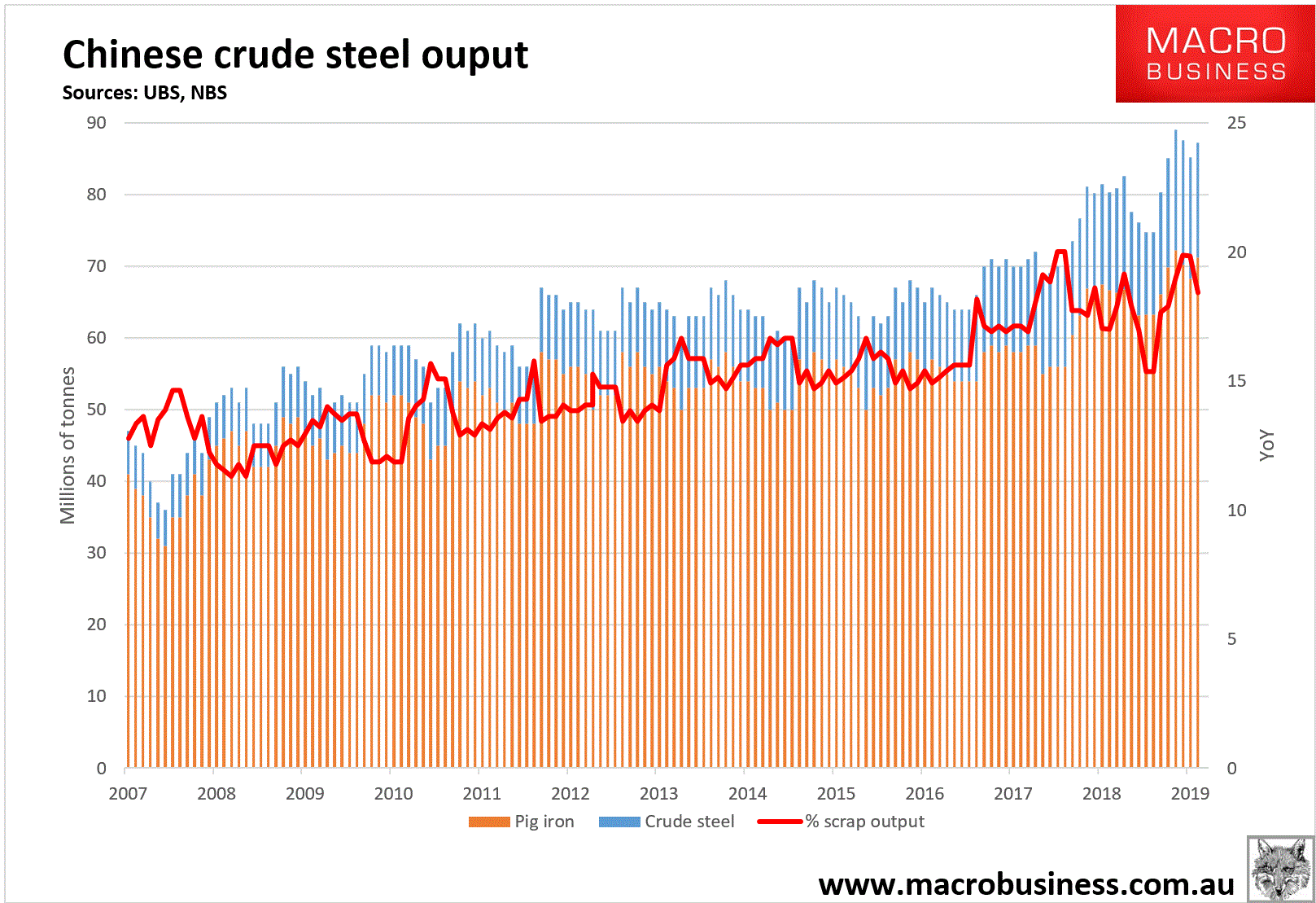 And cement output has clearly peaked, suggesting the same lies ahead for steel in due course: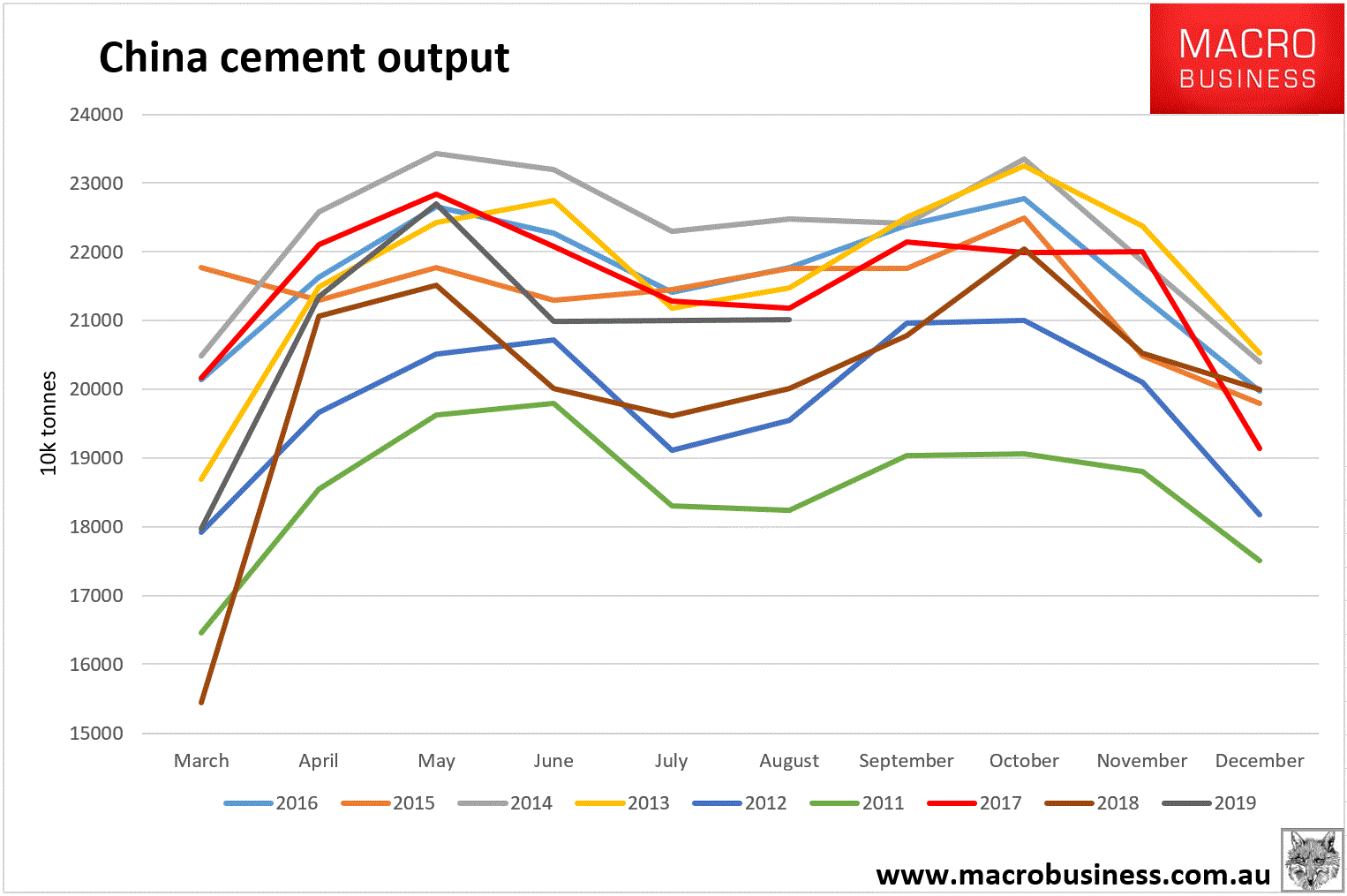 Finally, energy production gives a more honest take on real GDP growth without all of the debt and write off fiddles at 1.7% year on year and 2.8% year to date: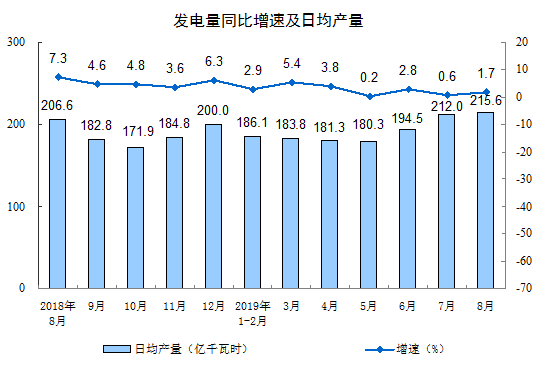 China is going ex-growth. It was already happening but the trade war has accelerated it.
There is some and not enough stimulus in the pipeline. It remains my view that the PBOC will have to cut the cash rate before long, pressuring CNY into the great economic decoupling with the United States.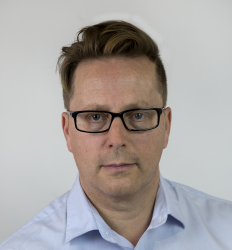 Latest posts by David Llewellyn-Smith
(see all)