China is going ex-growth. The August monthly data dump is unequivocal. Industrial production slumped to the lowest year dot at 4.4%, fixed asset investment is slowing too at 5.5% and retail is tracking both down at 7.5%: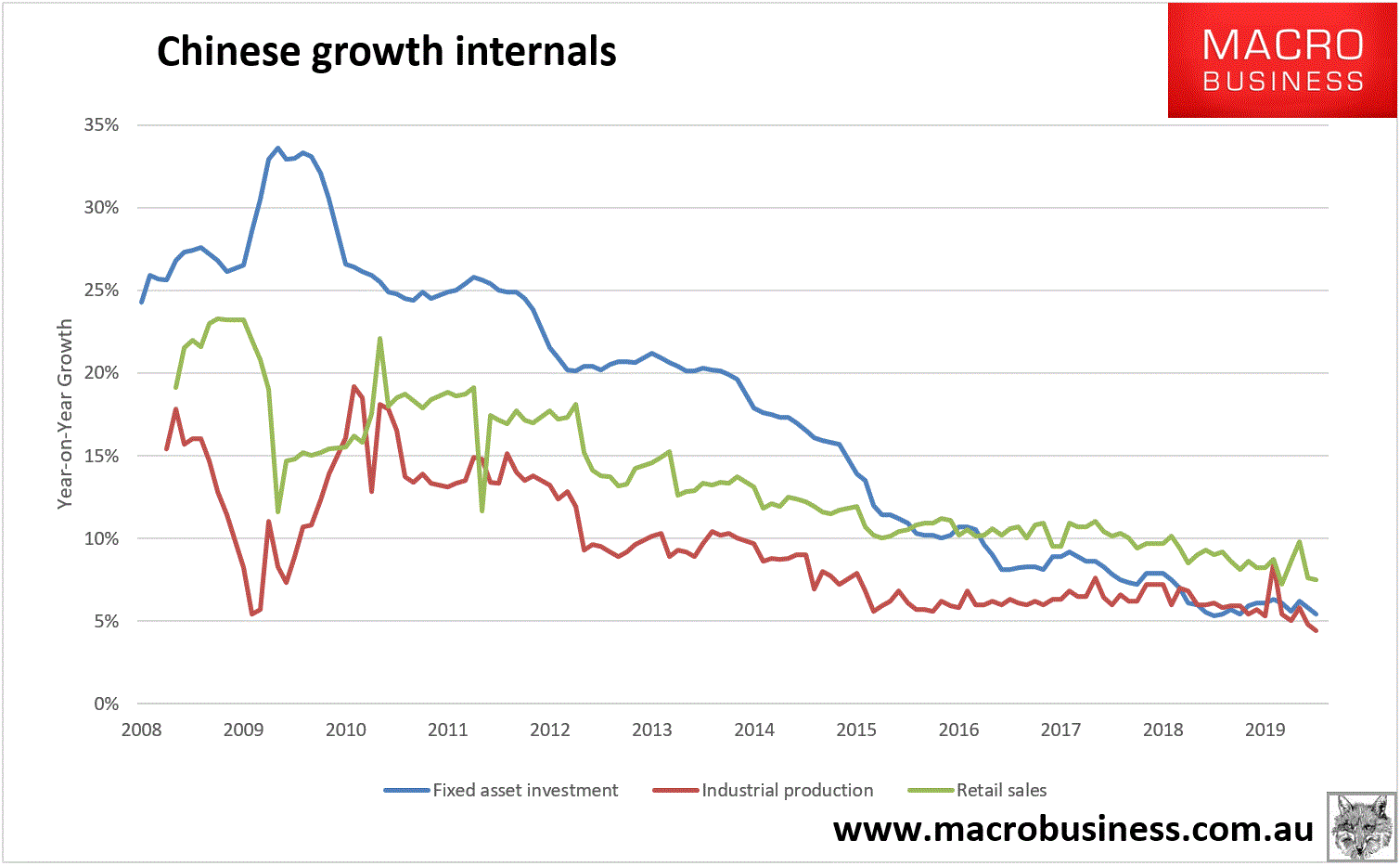 The trends are rock solid down.
There are 1216 words left in this subscriber-only article.