I've given him a mighty serve on a foreign labour arbitrage business model and mass immigration hypocrisy but Mike Cannon-Brookes has some kick-arse ideas, via AFR:
Atlassian co-founder Mike Cannon-Brookes will invest part of his personal wealth in an audacious $25 billion project to create the world's biggest solar farm, its biggest power storage system, and a 3000-kilometre cable to export energy to Asia.

…SunCable's plans include 15,000 hectares – equivalent to 7500 football fields – of photovoltaic panels near Tennant Creek, generating "more than 20 giga-watts" of capacity hooked up to a battery and high-voltage DC wire to the north.
And on his SA Tesla battery:
"ScoMo called it the Big Banana of Australian energy projects, and I forget which politician called it the Kim Kardashian because it's going to look good but not actually have substance.

"All of those ridiculous claims about it [but], hey, guess what: it works, it was installed quickly, it required no new engineering, it's incredibly profitable and it's taken away hundreds of millions in gas profits.
Exactly right. It goes to show that eventually the Australian gas cartel tax will kill itself as storage catches down in price. We're virtually there now:
Costs have been falling at 20% per annum, but even if the cost improvements slowed to 10% per annum, coal and gas are cooked as options: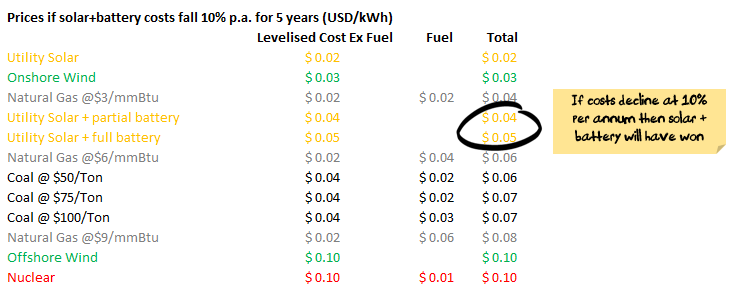 It's just a great shame that the carbon tax required to do it was funneled to a gas cartel, instead of being paid by it, to the Australian tax-payer.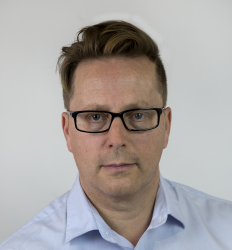 Latest posts by David Llewellyn-Smith
(see all)