Dear Mr President,
This week the Prime Minister of Australia, Scott Morrison, will attend a state dinner at the White House. This is terrific honour. But there are several critical issues that you should raise with him.
The first is to ask PM Morrison why his government is defending MP Gladys Liu, an ethnic Chinese that Australia's own intelligence agencies have fingered as compromised, who has recently lied repeatedly about links the Chinese Communist Party, who is embroiled in a series of bribery scandals, who has refused to personally endorse Australian and US foreign policy on the South China Sea, and has recently been described in the Australian press as the "CCP spokesperson in Australia".
You must also query PM Morrison on what favours have been done for CCP interests resulting from Glady's Liu corruption, not to mention her ongoing support for the Government, without which it will lose its majority.
The second question you must ask PM Morrison is why Australia has taken no steps to remedy the Chinese takeover of its universities, which includes student unions now universally in the hands of  nationalist Chinese minority movements, the complete shut down of support for the Hong Kong freedom movement by ultra-nationalist bullies, the occupation of campuses by Confucion Institutes, the involvement of three Australian "Ivy League" universities in the production of surveillance equipment used by the Chinese dictator to control and erase millions of his own peoples, as well as other military technologies that may well be deployed against the US military.
The third question you must ask PM Morrison is why Australia has done nothing to mitigate its economic exposure to China. There are many ways to run an economy and Australia could easily have counter-balanced Chinese trade links, and diminished its dependence on that nation, without compromising its prosperity and alliance with the US. Why has it not done so?
The fourth question you must ask PM Morrison is why does Australia continue to run an out of control mass immigration program in complete opposition to its people's wishes that is dramatically exacerbating all of the above risks.
These four questions must be asked before American lives are risked in further protection of the Australian land mass. If they can't be answered satisfactorily then the simple truth is that Australia has abandoned the ANZUS alliance in all but name and America should recognise as much. Two conclusions flow from that:
America must force Australia to come to heel on the above four questions as pre-conditions for alliance protection, or
withdraw from the alliance itself.
Do not get the Australian people wrong, Mr President. Its people and security personnel are great admirers of the US democracy and very committed to ANZUS.
However, Australian political leadership across the spectrum is deeply corrupted by CCP bribery. If you are to rely upon us to do our part in the great struggle of preserving US liberal hegemony against the rise of CCP illiberal empire, then that corruption must be expunged or America is being played for a fool.
Yours sincerely,
The Australian People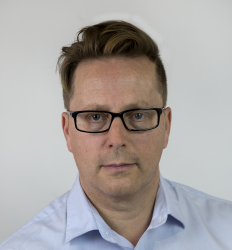 Latest posts by David Llewellyn-Smith
(see all)