No, really? Yes, really, via Reuters:
Major British employers gave average pay rises of 2.6% to staff in the three months to July, the highest pace of increase in more than 10 years, data from industry consultants XpertHR showed on Thursday.

Annual pay settlements in Britain began to rise roughly a year ago as the lowest unemployment rate since the mid-1970s put pressure on employers to retain staff, but deals had been stuck at around 2.5% in recent months.
And more:
In sharp contrast to the broader economic slowdown that has taken Britain to the brink of recession, the Office for National Statistics said annual average pay – excluding bonuses – rose by 3.9% in the three months to June, the highest rate since June 2008.

The ONS said about 115,000 more people found a job between April and June, when Theresa May extended the Brexit deadline until October, pushing up the number of people in work to a record of just over 32.8 million.

Unemployment rose slightly from 3.8% to 3.9%, but remains at its lowest level since the mid-1970s…
This comes alongside the GBP crashing, driving huge competitiveness gains, de-bottlenecking Britain, lifting living standards, and even driving gains in productivity: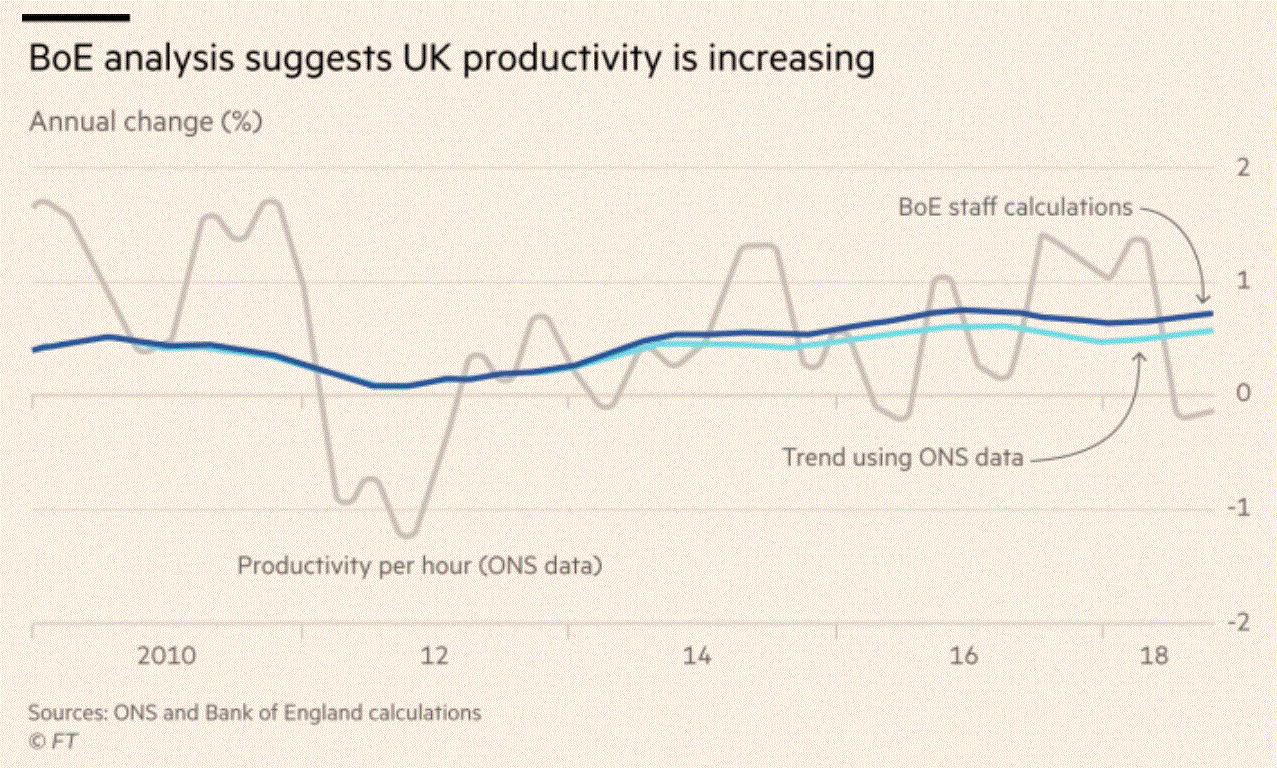 And the tonic has been Brexit immigration cuts: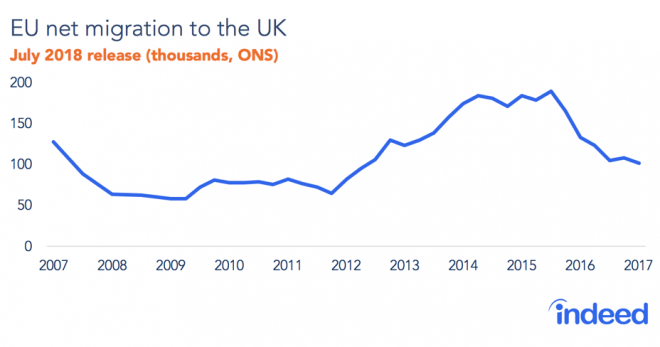 The rise in worker's share has clearly angered UK employers, who have stepped-up their lobbying to slash the salary threshold for immigrant workers to £21,000 from £30,000 currently:
Business groups have slammed proposals to raise the salary threshold for immigrant workers to £36,700 after Brexit, warning the move would harm British companies.

Home secretary Priti Patel has been urged to increase the proposed salary minimum of £30,000 for all new foreign workers in a bid to protect lower skilled, UK-born employees.

But business leaders warned that the plans would stifle growth for firms in London and across the UK.

Edwin Morgan, interim director general at the Institute of Directors, said: "With unemployment at record lows, skills gaps are already holding businesses back.

"The threshold is repeatedly raised by employers as a concern, and raising the bar even higher would put another spanner in the works for firms looking to grow."

Steven Reilly-Hii, spokesman for London Chamber of Commerce and Industry, said that even the £30,000 threshold would limit companies' access to talent.

"Immigration system reform is inevitable as we leave the EU, but it's imperative that the new system has a strong economic basis that recognises the need for continued immigration access to skills at all levels," he said. "The proposed threshold should be coming down, not going up."

The proposals came in a new report from right-wing think tank The Centre for Social Justice (CSJ), which was co-founded by Iain Duncan Smith.

The CSJ also warned that a significant increase in low-skilled immigration had pushed down wages for UK-born workers on lower incomes.

Income thresholds currently only apply to migrants from outside the EU, but are set to be extended to EU workers after Brexit…

The government has been expected to reduce the minimum salary level, but new home secretary Patel has come under pressure from parts of the Tory party to take a tougher stance.

Mayor Sadiq Khan has also criticised government plans for a salary threshold, saying they would damage London's economy, as well as its openness and diversity.

A spokesperson for Khan said: "Far from raising the minimum salary threshold, the Mayor believes the government should instead be lowering it to £21,000 and welcoming the skilled migration that London, and the rest of the country, will desperately need post-Brexit."
The motive behind the UK employers special pleadings is obvious: to lower wages and boost their profits. It has nothing to do with the national interest.
Except in very limited circumstances, there is no such thing as a shortage of labour. There is only a "shortage" of labour at the price/ wages firms are generally willing to pay.
The very purpose of migrant workers is to suppress wage growth by allowing employers to recruit from a global pool of labour to compete with local workers. If UK employers want to attract workers there is a simple solution: raise wages. This is how the "market" is supposed to function when their are shortages.
Allowing the mass importation of foreign workers will circumvent the ordinary functioning of the labour market by enabling employers to pluck cheap foreign workers in lieu of raising wages. It will also discourage employers from training locals in favour of hiring ready-made workers from overseas. This is deleterious for both workers and the broader economy.
You want Aussie wages to rise? The answer is obvious.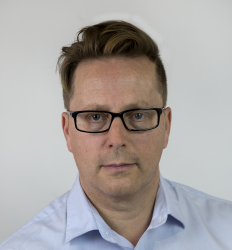 Latest posts by Houses and Holes
(see all)