Via Chris Joye today:
Pity the perma-bears, because the great Aussie housing boom is back. As we predicted in April 2017 when prices were still in free fall, the value of bricks and mortar has started rising quickly following the first two Reserve Bank of Australia rate cuts.

In Sydney, home values have surged an incredible 1.3 per cent in August (the biggest jump since March 2017), according to CoreLogic. And Melbourne prices are appreciating almost as rapidly, climbing 1.2 per cent in August, the best result since May 2017.

Even the subdued Brisbane market has recorded two consecutive months of capital gains. Across Australia's five largest capital cities, home values inflated more than 0.8 per cent in August after a 0.1 per cent gain in July. That makes August the strongest month nationally since April 2017.
Pity Australians not housing permabears. This is a unique form of torture few nations have had to endure for so long. That said, you can't extrapolate price gains after two months.
UBS climbs in too, via the excellent George Theranou:
Could housing reflation/financial stability concerns stop the RBA from cutting?

Lowe cautioned "With [fiscal stimulus & reform] levers stuck, the challenge we face is monetary policy is carrying too much of a burden"; & warned "We can be confident that lower interest rates will push up asset prices, & I think that later on we will have problems because of that". This is consistent with the shift Lowe made as Governor in the 2016 Conduct of Monetary Policy, when he explicitly added "flexibility" to the inflation target "between 2 & 3%, on average, over time", & linked "including financial stability" to this objective. That said, we recently asked the Governor on the risk of a repeat of the 2016 cuts which led to a lift of home loans & prices, & he said "I don't see us likely to go into another period of very rapid credit growth; if we did then we'd have to rethink." Notably, Deputy Governor Debelle argued this week housing (prices) stabilised, but "doesn't seem to me to be off to the races". We are becoming less sure the rebound of auction clearance rates & ~10% m/m annualised pace of house prices in August is a blip (rather than our risk case it becomes a new trend).

UBS still expect RBA to cut in Oct & Feb, but with risk of more amid trade wars
Surely we're not so completely mad as to replay the 2013-16 macroprudential policy debate. What is the unsackable Wayne Byers and his Zombie APRA doing about any renewed house price boom?
Let's stay rational here. This is pent up demand. We always see big price gains at the market turn. The economy is buggered, construction is not going to turn around, a massive income shock is building, and I doubt a few house price rises will get households off the mat while global turmoil persists, so there are major headwinds ahead.
The nightmare scenario of a narrow existing dwelling, low volume price boom stoked by loony policy, mass immigration and collapsing apartment credibility is visible but is still an upside risk not a reality.
If it does come about, sell into it!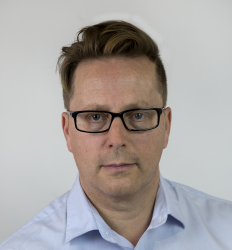 Latest posts by David Llewellyn-Smith
(see all)