Because the last batch just two years ago worked so well, at Politico:
In public, President Donald Trump and top White House officials keep extolling the strength of the U.S. economy. In private, they're increasingly worrying about a global economic slowdown triggering a U.S. recession — and weighing options to shore up the economy ahead of an election year.

At a fundraising luncheon this week in Jackson, Wyo., headlined by both Jared Kushner and Ivanka Trump, acting White House chief of staff Mick Mulvaney acknowledged the risks to the GOP elite behind closed doors. If the U.S. were to face a recession, it would be "moderate and short," Mulvaney told roughly 50 donors, according to an attendee.

White House officials are discussing a broader package of measures than previously disclosed, including a cut of an additional percentage point or two to the corporate tax rate. That's on top of a potential payroll tax cut, which the Obama administration had used to shore up the economy, and a move to index the capital gains rate to inflation, which potentially could be done through an executive order and has internal support from the National Economic Council, the vice president's office and Mulvaney. Pegging the capital gains rate to inflation would exempt some gains from taxation.

"We have been talking about indexing for a long time," Trump told reporters Tuesday afternoon. "I can do it directly."

Any other tax cuts would have to pass Congress, an unlikely endeavor given the Democratic-controlled House. One close White House adviser called the idea of additional tax cuts a "talking point" to show the White House is considering options to help the economy, while a Republican operative called proposing additional tax cuts right now "quixotic."
The US supply side is being drawn into the global sag: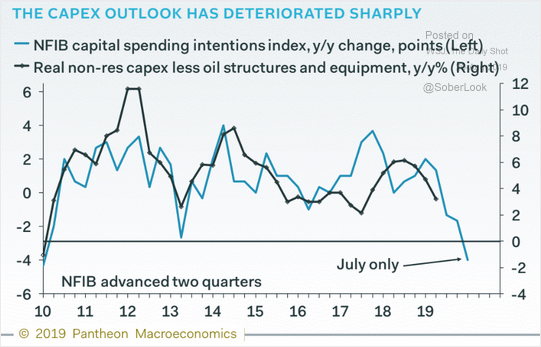 And the jobs market easing: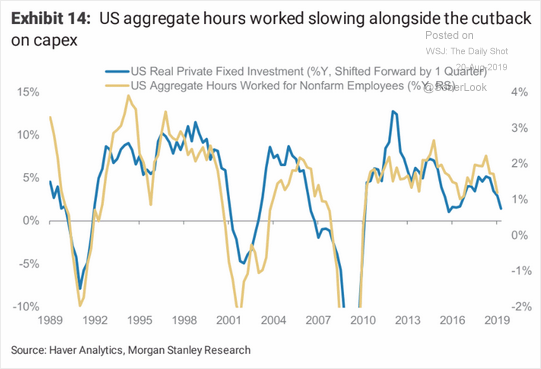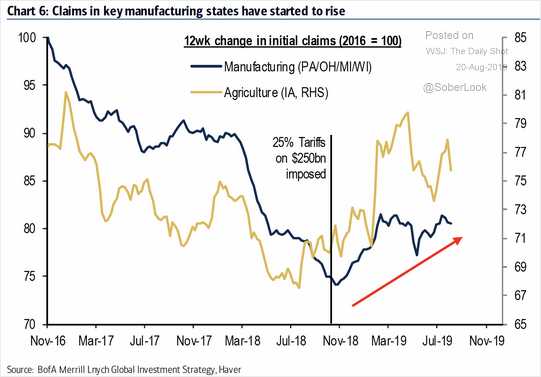 But mortgages are still firm: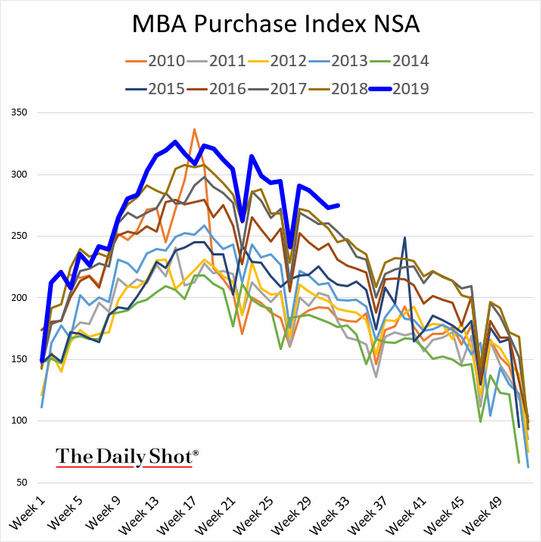 And demand is booming: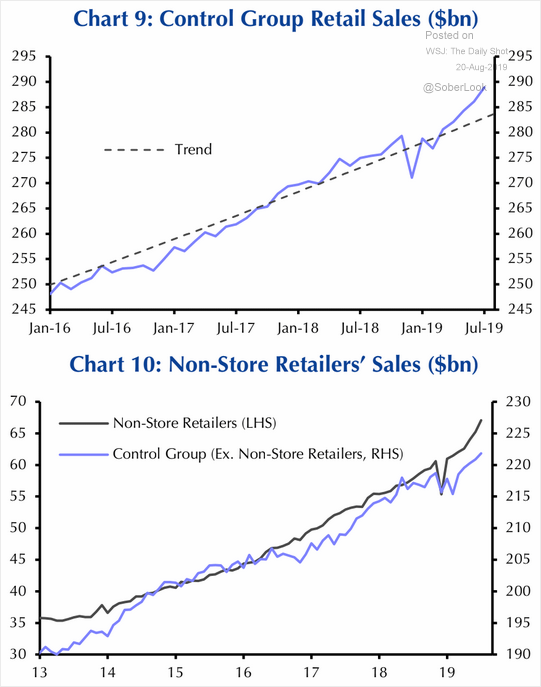 Trump may or may not have time according to the bond market:

Trump is right to worry about the stock market. If it cracks then so will consumption and there will be nothing left to drive US growth.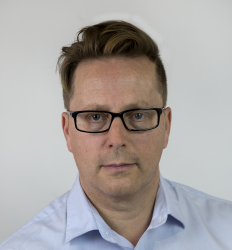 Latest posts by David Llewellyn-Smith
(see all)