What is a democracy to do with a protest movement against itself? The Fake Left Saturday Paper sums up the problem:
In Clive Hamilton's view, these are serious matters. "Events like these give pause to the public that is not formerly focused on the issue of CCP influence to say, 'What the hell is going on?' " says Hamilton. "If you have a bunch of angry students who appear to be representing a dictatorial regime on one of our campuses, that fires people up, in a way that events in the South China Sea might not."

Others see it very differently. David Brophy, senior lecturer in modern Chinese history at Sydney University, thinks the debate risks sliding into McCarthyism and racism.

He stresses that he is no apologist for the Chinese Communist Party.

"I'm very critical of the situation in China," Brophy says. "I am particularly concerned about what's happening in Hong Kong and in Xinjiang [where the Chinese government is engaged in a process of cultural genocide against the Muslim Uygur population].

"But it all needs to be put into perspective. There is a tendency to link all these issues – of which there are many – into a common story. If there's a sense that the hundreds of thousands of Chinese students are part of some conspiracy to deprive us of our liberties and/or democracy, I can see that easily turning into something quite nasty."

Brophy suggests such thinking is the obverse of Chinese propaganda that promotes the notion of conspiracy against it. He points to the "citizen panellist" on Monday's episode of the ABC's Q&A program, Li Shee Su, who suggested the Hong Kong demonstrators might be termed terrorists, and that foreign intelligence agencies were behind the protests. Many, including Hamilton, were concerned by Li's rhetoric, which appeared to echo the propaganda in official Chinese media.

"I saw Li on Q&A," says Brophy. "There's no doubt he was expressing views that exist in the Chinese community, but equally there's no doubt in my mind that a lot of this simply reflects a Chinese patriotism, a sense among the Chinese–Australian population that China doesn't get a fair run in the Australian media."

He has a point. As does Hamilton. It's a difficult balancing act.

At least, though, such debate can be had. Unlike in Xi's China.
Let's scope the degree of difficulty. The weekend provided lots of input. Via News:
Thousands of people marched through the streets of Sydney today with protesters chanting that Hong Kong is part of China.

It comes after disturbing footage from Friday showed pro-Hong Kong protesters taunted with expletive-laden chants from pro-Chinese activists before scuffles broke out in Melbourne and Adelaide.

Hundreds of protesters converged in cities across Australia for the rallies in support of the pro-democracy movement in Hong Kong last night.

Footage posted to social media shows Chinese students at a protest at the University of South Australia in Adelaide, chanting "Cao ni ma bi" or "F*** your mother's c***" to Hong Kong protesters.

In Melbourne, footage from last night shows pro-Chinese activists chanting "Jiao baba" — which roughly translates to "call us dad".

Other videos from last night show up to 1000 rival activists jostling as tempers flared at the demonstration in Melbourne — which began at 7pm outside the State Library in Swanston Street last night.

The two groups faced off and exchanged heated words before police formed a line separating the groups. Among the chaos, an ABC cameraman was shoved by a man who then appeared to attack his gear.

The Herald Sunreports that pro-democracy advocates chanted "Free Hong Kong" as they gathered on the steps of the library, carrying signs pledging "solidarity with Hong Kong".

Some of their posters read, "Say No to Hong Kong Police's Brutality", "Support Hong Kong people against tyranny" and "I can't keep calm because Hong Kong is dying."

Some were also wearing red bandages over their right eyes in solidarity with a girl who was allegedly shot in the by police in Hong Kong late last week.

A social media post by the rally's organiser claimed it had been disbanded about 9pm due to "acts of violence from counter protesters".
The Communist Party of China (CPC) loved every minute of it, via the ABC:
Chinese Government-controlled media has publicly congratulated pro-Beijing protesters who gathered in Melbourne on Friday, while the nation's ambassador to Australia has warned foreigners not to support pro-democracy activists.

An estimated 600 people from rival pro-Hong Kong democracy and pro-China groups took part in demonstrations outside the State Library of Victoria in Melbourne.

Several scuffles broke out, forcing police to separate the groups.

Footage of Friday night's protests quickly spread on Chinese state media, where reports were favourable of the pro-China protesters who they said surrounded the pro-democracy demonstrators.

"Melbourne's Chinese students and Chinese immigrants spontaneously came and hung the national flag, supported the motherland and surrounded the pro HK independence people," one report said.

"In order to prevent the national flag from getting wet, the patriots held umbrellas for the national flag in the rain. There are Chinese flag guards everywhere. Good job!"

At the time of publication, the post had been "liked" more than 1.1 million times and shared almost 100,000 times.

Ambassador warns foreigners not to interfere

China's ambassador to Australia, Cheng Jingye, issued a statement on Saturday morning, as further rallies were taking place in Sydney and Melbourne.

He denounced the Hong Kong protesters' actions as "radical, violent and illegal" and said they were determined to undermine its "one country, two systems" arrangement.

"Their behaviours have grossly trampled on the rule of law and social order in Hong Kong, seriously threatened the local residents' life and safety, severely jeopardised Hong Kong's prosperity and stability," he said.

No responsible government would sit idly by."

He added that the unfolding situation was "solely the internal affairs of China" and warned foreign governments, including Australia's, to not support Hong Kong's protesters or interfere.

"We sincerely hope that people from all walks of life in Australia will see the real picture of situation in Hong Kong, act in the interests of Hong Kong's prosperity, stability and rule of law," he said.

"Any attempt to mess up Hong Kong is doomed to fail."
But it's OK to interfere here apparently. The CPC is very likely directly behind the protests in some significant measure. And is 100% behind them indirectly, via SBS
The fallout following the altercation [at the University of Queensland] saw reports that the Hong Kong students' political activity would be documented and sent to the Chinese government.

Fearing for her own safety, [Hong Kong international student] Phoebe is now protesting from behind a cleaning mask.

"We just found out our photos have been spread over the Chinese internet," she told The Feed.

I'm worried that if the Hong Kong government or the Chinese government find out who I am, then I may not be able to go home, "I do feel like I have to protect my identity in order to keep standing with the Hong Kong people."
There are also many reports of intimidation here and in China, including shadowy CPC officials threatening relatives of Hong Kong protesters at home.
Hong Kong protest movement leaders are calling on Australia for support, at News:
In an exclusive interview with News Corp, the group's spokesman Joshua Wong, said the Australian government must take a stand against China following their abuse of power in the autonomous region.

"I hope the Australian government sends a clear message to President Xi. Now is the time for Australia to stop supporting China's military and take a stand with Hong Kong," he said

"Now is the time for world leaders to speak out against what has been done to Hong Kong and support our human rights.

"The 'one country, two systems' has been eroded."
But also to keep it peaceful, at a rally by teachers in HK on Saturday, at The Australian:
Angel Chen, a teacher of Chinese literature and culture, told The Weekend Australian that pro-China supporters were deliberately trying to provoke a violent response from the protesters.

She said it was important that protesters remain calm in the face of those provocations.

"China is upset and they want to make us fierce," Ms Chen said.

"We will not be, we just want to say our demands."

Another teacher, who did not want to be named, said the principal of the public school at which she works had instructed its teachers to "keep their mouths shut" and not be part of the rally.
ScoMo's dills are miles behind the curve, at Domain:
Four Liberal MPs have warned that the Chinese Communist Party holds too much influence over Australian universities, adding their voices to a growing chorus of federal politicians looking to reassess the government's China strategy.

Thousands of pro-democracy and pro-Communist Party protesters clashed in capital cities on Friday night following an unprecedented week of rising tensions in Hong Kong.

Queensland senator Amanda Stoker, freshman Sydney MP Dave Sharma, and Victorian backbenchers Tim Wilson and James Paterson warned that university administrators must remain vigilant to ensure not only free speech is protected when managing the clashes, but national security as well. Senator Stoker and Mr Wilson are members of the powerful Parliamentary Joint Committee on Intelligence and Security.

It comes after Education Minister Dan Tehan on Saturday urged universities to subscribe to the model free speech code proposed by former High Court chief justice Robert French in his government-commissioned review released this year.
Sure, but who's listening? Nobody. Not even the Coalition, via The Australian:
Education Minister Dan Tehan says the government is taking foreign interference in the university sector "incredibly seriously", slapping down concerns from Liberal MPs that the sector is not doing enough to combat subversion from the Communist Party of China.

Mr Tehan this morning rejected a claim by Liberal National senator Amanda Stoker there was a "crisis of leadership" on the issue.

"These are issues that have emerged over the last few years. They are ones which require careful consideration. But I must say the engagement I have had with the sector, they understand how important this is that we get it right," Mr Tehan told Sky News on Sunday.
So seriously it's talking, talking, talking.
So, what should we do? The major constraint on explicit action is not economic fallout. It is the 100k Aussies in Hong Kong that are effectively diplomatic hostages. Therefore we should keep things neutral as we:
heavily police all protests to protect the public, and
halve the permanent migrant intake without targeting any one nation.
That will also kill off the inflow of mainland Chinese students. Special dispensation for Hong Kong residents can be made in due course, when things get nasty.
Australia needs to get on the front foot with this. As Hong Kong deteriorates, it's going to get much worse here. Via The Australian:
The latest rally — the biggest in weeks — took place at Victoria Park in Causeway Bay, but so large were the numbers that the maze of streets leading into the park were jammed shoulder to shoulder, forming a human gridlock through a shopping district ­famous for charging some of the highest retail rents in the world.

The main roads in and out of Hong Kong remained closed at around 9.30pm local time, with thousands of people continuing to stream through Wan Chai towards Central more than seven hours after the event formally began.

Despite persistent and at times torrential rain, organisers estimated that around 1.7 million people filled Hong Kong's Victoria Park and the streets of the surrounding Causeway Bay retail precinct in what was the biggest single protest in the city since June.
Aussie liberalism, multiculturalism and democratic integrity need protection as the CPC goes to war with its persecuted subjects.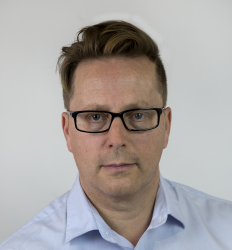 Latest posts by David Llewellyn-Smith
(see all)