Via The Guardian:
The powerful US backers of a conservative conference being held in Sydney next week say they are committed to making the event a "multi-year, forever-type project" aimed at galvanising the right wing of Australian politics.

The organiser of the first Australian Conservative Political Action Conference, or CPAC, says the event will "not be a one-off" and that its US backers, the American Conservative Union, had committed to holding the event long-term.

"We're all looking at having this event running many, many years down the track," Andrew Cooper told Guardian Australia, "and we have a vision for this that has thousands and thousands of attendees, not hundreds and hundreds."

The conference will feature Brexit campaigner Nigel Farage, the former Australian prime minister Tony Abbott, Fox News host Jeanine Pirro and New South Wales' One Nation politician Mark Latham.

Tickets for the three-day event range from $599 for a "Reagan VIP pass", which gives attendees access to a speakers room and VIP lunches, an "Iron Lady general pass" for $349, and a "Menzies three-day pass" for $149. All three ticket categories include an "activism bootcamp" on the final day of the conference.

On Tuesday night in the Senate, the event was attacked by Labor senator Kristina Keneally as a "talkfest of hate", with particular focus on the attendance of one speaker, Raheem Kassam, a former chief advisor to Farage and editor-in-chief of Breitbart.
Even Donald Trump Jnr has chimed in:
We have Big Tech constantly trying to silence conservatives and now one of the major political parties in Australia is trying to silence @RaheemKassam because of his conservative views. The insanity needs to stop! https://t.co/vtPEZcGl47

— Donald Trump Jr. (@DonaldJTrumpJr) July 31, 2019

The white identity politics of these guys is clearly toxic. But that's NOT the issue for the ALP.
What is is that these same nationalists are resonating with Labor's traditional base of working class people, just as they did in the US and the UK. This was in clear evidence in the last federal election in QLD where the ALP was wiped out by One Nation and Clive Palmer, and has dropped 19 seats since 2007, costing it any chance of power.
Keneally is exactly the wrong person in the wrong place at the wrong time. The ALP should force her to attend the conference and absorb the message being sent.
I repeat. There is absolutely no need for the ALP to be racist or sexist nor any other "ist". But it must reacquaint itself with the language and values of working people or it will not win.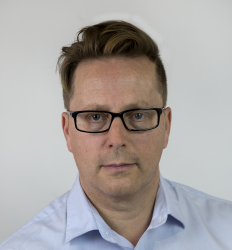 Latest posts by Houses and Holes
(see all)