When I and other graduates arrived at the Australian Treasury in 2003, we were inducted by Secretary Ken Henry and his deputy secretaries who drilled into us the Treasury's rich history of giving "frank and fearless" advice to the federal government, based upon rigour and evidence.
We were told to examine issues rationally with a clear mind and free of prejudice, and to not be afraid of putting forward dissenting advice. Analytical excellence was the priority.
When I departed the Treasury in 2006 and headed back to Melbourne, I had witnessed three years of creeping political influence from ministerial advisers. Oftentimes "Executive Minutes" would not clear these advisers and reach the minister's eyes.
In the 13 years after since I departed the Treasury, it has become apparent that the Department has become deeply politicised.
Evidence of the Treasury's politicisation is hiding in plain sight.
First, there's the Federal Budget, which has continually projected booming taxes: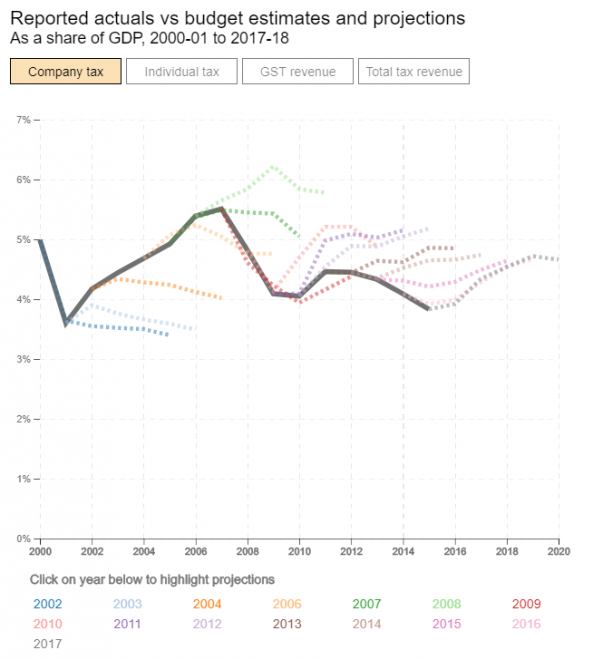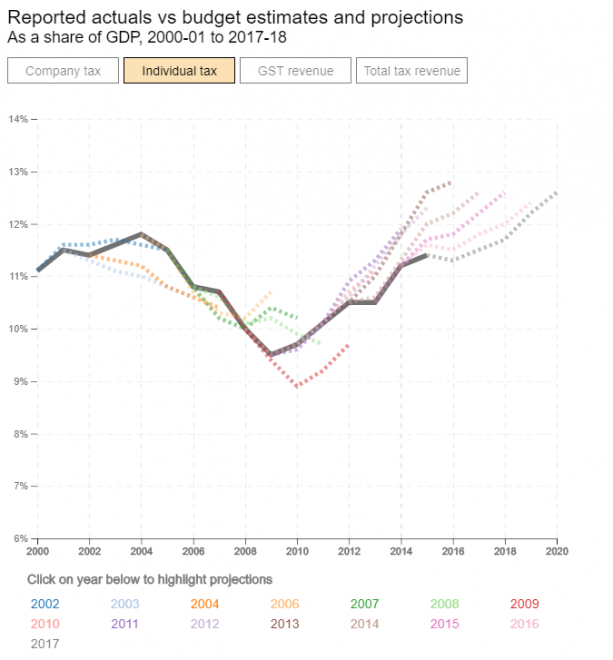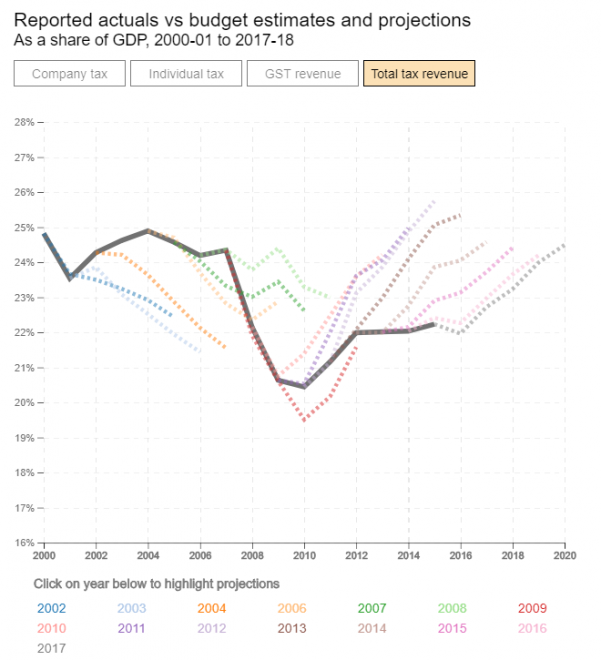 As well as a pending wages explosion: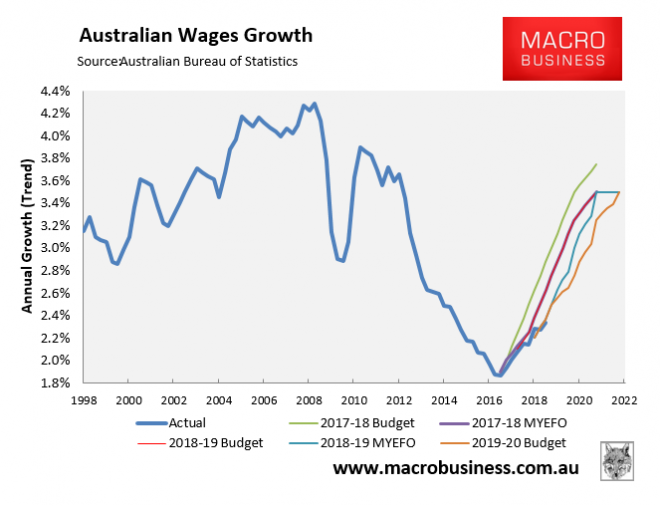 These farcical forecasts have led to calls by economists to shift the responsibility for forecasting the Budget from the politically manipulated Treasury to the independent Parliamentary Budget Office (PBO).
Second, Treasury's dodgy company tax cut modelling showed all the hallmarks of politicisation, as did its recent propaganda report spruiking mass immigration. Both have been torn apart by experts and portray a politically corrupted government agency writing for its master, rather than conducting a rigorous assessment of the evidence.
Further examples of the corruption of the Treasury can be found here and here.
Finally, the Australian Treasury became even more politicised following the resignation of Secretary John Fraser, replaced by Philip Gaetjens – the former Chief of Staff of both Treasurer Scott Morrison and former Treasurer Peter Costello.
Over the weekend, Ross Gittins voiced similar concerns, arguing that "politics has come to trump economics in Canberra":
…a new book by a former 30-year senior Treasury officer, Paul Tilley, Changing Fortunes, is surprisingly frank and fearless in spelling out how things work, and how Treasury's relationship with the elected government has "changed dramatically in recent times".

Last month Scott Morrison said he saw the bureaucrats' role as implementing the government's policies. Their advisory role was limited to advising the government of any problems that might arise during that implementation.

Tilley makes it clear this isn't just what Morrison would like, it's pretty much what he and his recent predecessors have long had. Treasury gives much information to the treasurer, but avoids giving written policy advice it believes would be unwelcome…

"The habit has developed of not providing policy advice that ministers don't agree with. Policy advice on contentious issues now is discussed with ministers' offices in its preparation and if the office indicates that the minister would not be comfortable with the proposed advice an information brief goes instead…

"The government, therefore, is left without a strong source of genuine policy advice. The consequent lack of a consistent economic narrative over the last decade is plain for all to see."
Seriously, we might as well close down the Australian Treasury, give the PBO responsibility for all Budget-related matters, and outsource all policy development to ministerial advisers and the IPA. Because the Treasury that I worked at from 2003 to 2006 no longer exists.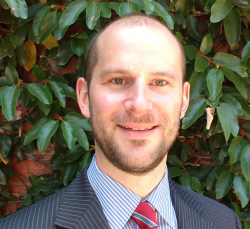 Latest posts by Leith van Onselen
(see all)