And it is this. Australia is buggered. It is at the tail end of a thirty year boom that has been on life support for the past eight years, kept alive only by running mass immigration into an economy bulging with over supply and under supply in all the wrong places.
The labour market is glutted just as a structural shift is underway to greater uncertainty and stability. This is manifest in crushed wages growth and ubiquitous wage theft. Household income is weak and about to get worse.
Infrastructure is crush loaded across the eastern seaboard. The recent investment boom is nothing compared to what is needed just to bring us back to where we were let alone build out the future. This is manifest in everything from school enrollments to blown commuter times.
Universities have been utterly debauched. Pedagogical standards have collapsed. Many are literally in business with the Chinese Communist Party (CPC) to enslave and persecute its own people. They are overrun with CPC agents of influence sucking at the international student teat.
The largest national apartment boom in the nation's history is literally falling apart before our eyes. Stoked by out of control immigration, building standards collapsed in the last cycle. This will radically alter and slow the next cycle as nobody is going to buy an apartment again for many years.
Both Sydney and Melbourne are accelerating into historic water crises. These will ebb and flow with drought but population growth means both could lurch into outright crisis as soon as next year.
Property prices are not even off the canvas yet the RBA is out of ammunition, household debt is wild and a global business cycle plus commodity prices are on the verge of crisis.
China is falling apart. It began with the trade war. But it's much worse than that. It's approaching the end of the rope of its development model and the CPC is turning hostile to external forces to offset the decline of its economic legitimacy. This is clear in the South China Sea and Hong Kong. This smashes directly into every one of the previous six problems as it overlays all with corrupting CPC influence directly contrary to the national interest.
These are only the obvious problems. Then there is climate change and the rapidly accelerating war on coal; the gas cartel and its ravaging of utility bills; the broken structure of our economy; the collapse of market integrity everywhere; the dodgy banks and on it goes.
And what is Scummo's solution? To stuff a sausage in his face and pretend it's all good:
Morrison has now issued an edict, effectively telling MPs: less talk, more action.

…Shut your collective trap, and go and do your jobs.

Morrison's fresh attempt to dial down the volume of federal politics has been coupled with a stepping back from the limelight after an election campaign run solo.
This is Scummo's version of John Howard letting Australians be "relaxed and comfortable". It worked well for Honest John because his government was swept along on a globalistion tide that delivered untold riches to Australia without trying.
But Scummo is overseer of that same tide going out. He will need answers for it beyond burying the Government's head in the sand as it recedes and living standards fall. But he explicitly repudiated many of the reform solutions to win the election with three vague promises:
rising house prices;
a surplus, and
managing population growth via "congestion busting" and a phony immigration cut.
The last two of these is breaking as we speak. The first will be in serious jeopardy next year.
Labor is lost in wilderness for now and that buys Scummo time. But his pretense that it is all good is not going to work for long when the daily lived experience of households is relentless economic pain for which he has no solution nor explanation.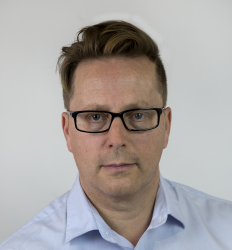 Latest posts by David Llewellyn-Smith
(see all)