This is where we don't want trade wars to go. Via Herald Sun:
Australian iron ore is suspected of being used to help build China's next-generation nuclear-powered and ballistic-missile attack submarines, according to security and industry experts.

Consignments from Australia's booming iron ore exports to China are likely being diverted by Beijing into the steel supply chain for a massive expansion of the People's Liberation Army Navy (PLAN), including its latest Type 096 and 095 submarines undergoing construction at Huludao Port.

Maritime experts told the Herald Sun that while China has huge domestic iron ore fields, high-quality Australian ore would provide greater purity benefits for the specialised, high-pressure steel plating used in submarines.

The Australian government keeps an eye on which countries are taking its iron ore but has no policy of tracking which specific industries are using it because it is "not practical".

"It looks possible that some Australian iron ore could be legally sold and shipped to China Baowu Group to be transformed into steel plates for submarines by Bohai Shipbuilding Heavy Industry Co. at Huludao," University of Adelaide's shipbuilding hub director Associate Professor Eric Fusil said.

The Australian Strategic Policy Institute also has concern part shipments of Australian ore could find its way into downstream steel supplies for China's navy while others point to use in Beijing's controversial $1.3 trillion Belt and Road initiative stretching from the Pacific to Africa.
A little history, via Wikipaedia:
The Dalfram dispute of 1938 (15 November 1938 to 21 January 1939) was a political industrial dispute at Port Kembla, New South Wales, protesting the export of pig iron from Australia to Japan. It became famous for providing the nickname of Pig Iron Bob to Attorney General Robert Menzies, later to serve as Prime Minister.

In November 1938 wharf labourers, members of the Waterside Workers' Federation of Australia, refused to load pig iron onto the steamship SS Dalfram headed for Japan. The ship was chartered by Mitsui to supply the Japan Steel Works Ltd in Kobe, a part of a contract for 300,000 tons of pig-iron. The Japan Steel Works was producing military materials for the undeclared war in China.[

The dispute followed Japan's invasion of Nanking in 1937 with Japan's military expansion into China.

The Australian Council of Trade Unions in October 1937 called for a boycott of Japanese goods and an embargo on the export of iron to Japan in response to the Japanese aggression. Trade unions and many workers argued that the pig iron would be used in bombs and munitions in the invasion of China and articulated that they may also be used against Australia.

The Dalfram wasn't the first protest against Japanese militarism. In Newcastle during October 1937 Chinese crew deserted the British steamer, SS Silksworth, in protest against the Japanese seizure of all major seaports in China. Sanctuary was given to the Chinese seamen by labour activists. After their successful protest they returned to the ship only when they were promised disembarkation at Singapore. During 1937 the slogan 'No Scrap for the Jap' started appearing on wharves and union offices around Australia.

Fremantle waterside workers refused to load supplies on a Japanese whaling vessel in September 1937. In October 1937 Sydney waterside workers walked off the Tamon Maru when they learned that scrap iron was on board and destined for Japan. That month the Waterside Workers' Federation were successful in getting support from the ACTU in organising an embargo or boycott of Japanese imports and exports. Other bans were applied in Port Adelaide, Hobart and Brisbane.

But it was the coercive conditions of the Transport Workers Act 1928, better known by the workers as the Dog Collar Act, that motivated caution in industrial action by the union movement of the time.

The dispute highlighted a clear contradiction in Australian Foreign policy towards Japanese military expansion and aggression…
Sound familiar? The problem is, once you go this way, and blockade access to strategic commodities, then you precipitate wars of acquisition anyway. Only when the war itself is inevitable should this kind of extreme be considered.
It's a paradox, yes, but you simply have to manage for the best outcome.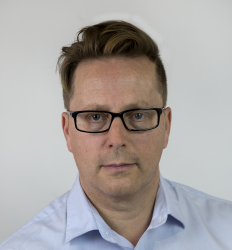 Latest posts by David Llewellyn-Smith
(see all)