In May, Goldman declared the iron ore boom over:
The price of steelmaking ingredient of iron ore has peaked, according to Goldman Sachs but will remain at elevated levels because of strong demand from China.

Iron ore has surged in the wake of the deadly dam disaster in January forced Vale, the world's biggest supplier, to cut more than 90 tonnes of production from its operations in Brazil.

At the same time, Chinese steel production has defied expectations, rising 10 per cent in the first four months of the year, consistent with the strength seen in new housing starts in the country.

The combination of strong demand and weak supply has pushed prices up almost 40 per cent since January to a five-year high of $103 a tonne, according to a price assessment by S&P Global Platts.

While that price is justified by a tight physical market it cannot last, says Goldman, which sees price gradually easing toward $90 a tonne by the end of the year. "Going forward, we expect demand to soften while supply to partially recover.

The $100 a tonne iron price, while justified for May and June, also reflects a market that is at peak tightness," Goldman said. "Although our property team still expects housing starts to decelerate later this year, the Chinese government is likely to keep the deceleration gradual rather than abrupt given the importance of the property sector to the economy and the government's desire to maintaining growth stability."
That was right before iron ore moonshot to $126.
Yesterday, with the outlook MUCH brighter, Goldman was back with another ill-timed call:
Iron ore will rebound to $115/ton in 3 months.
Iron ore prices need to rise to balance market.
Market 'remains tight'.
This included an upgrade to "buy" for FMG.
I haven't seen the note but don't need to. The iron ore market is not "tight" at all. It's glutted and about to be a lot more so in H2 as Vale brings back another 30mt (assuming no further problems).
Moreover, the steel market is heavily glutted as well and demand is coming off to boot while China just declare that it would stimulate more building for the time being. September/October is also the weakest period on the calendar for steel and iron ore.
Sure, iron ore inventories are down in China but there is no reason for mills to restock aggressively, if at all, amid the above conditions. Not least if output is restricted by authorities.
Perhaps the best reason to use this chance to load up on iron ore miner shorts is Goldman is on the other side of the trade.
Note that this is not advice and shorting anything is a highly risky business.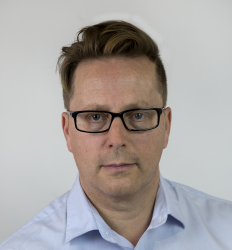 Latest posts by David Llewellyn-Smith
(see all)