Financial markets are really just large bucket shops so you can always predict what is coming at certain points of the cycle. For mining, the cycle peak is always marked by the "dividends are sustainable" pitch, via AFR:
Fortescue Metals' dividend policy is "definitely sustainable" says chief executive Elizabeth Gaines as the iron ore miner enters a three year period in which it will spend $US3.37 billion ($5 billion) on new mines and is due to repay $US2.15 billion of debt.

…"We think that dividend policy is definitely sustainable," she said.

"You would expect in periods of high iron ore prices that we would be toward the upper end of that range, and if iron ore prices are lower it would probably be toward the middle or toward the lower end of that range. It will flex and it is intentionally designed to do that."
FMG is an evangelist so it probably believes it. It is wrong, again.
The arguments are all very familiar:
supply side capex discipline;
China forever;
no acquisition spree.
But it won't matter. Production is still rising from the previous cycle with roughly 100mt of high grade ore still in the pipeline.
Moreover, despite outrageous Chinese steel production growth, iron ore imports have been falling for two years: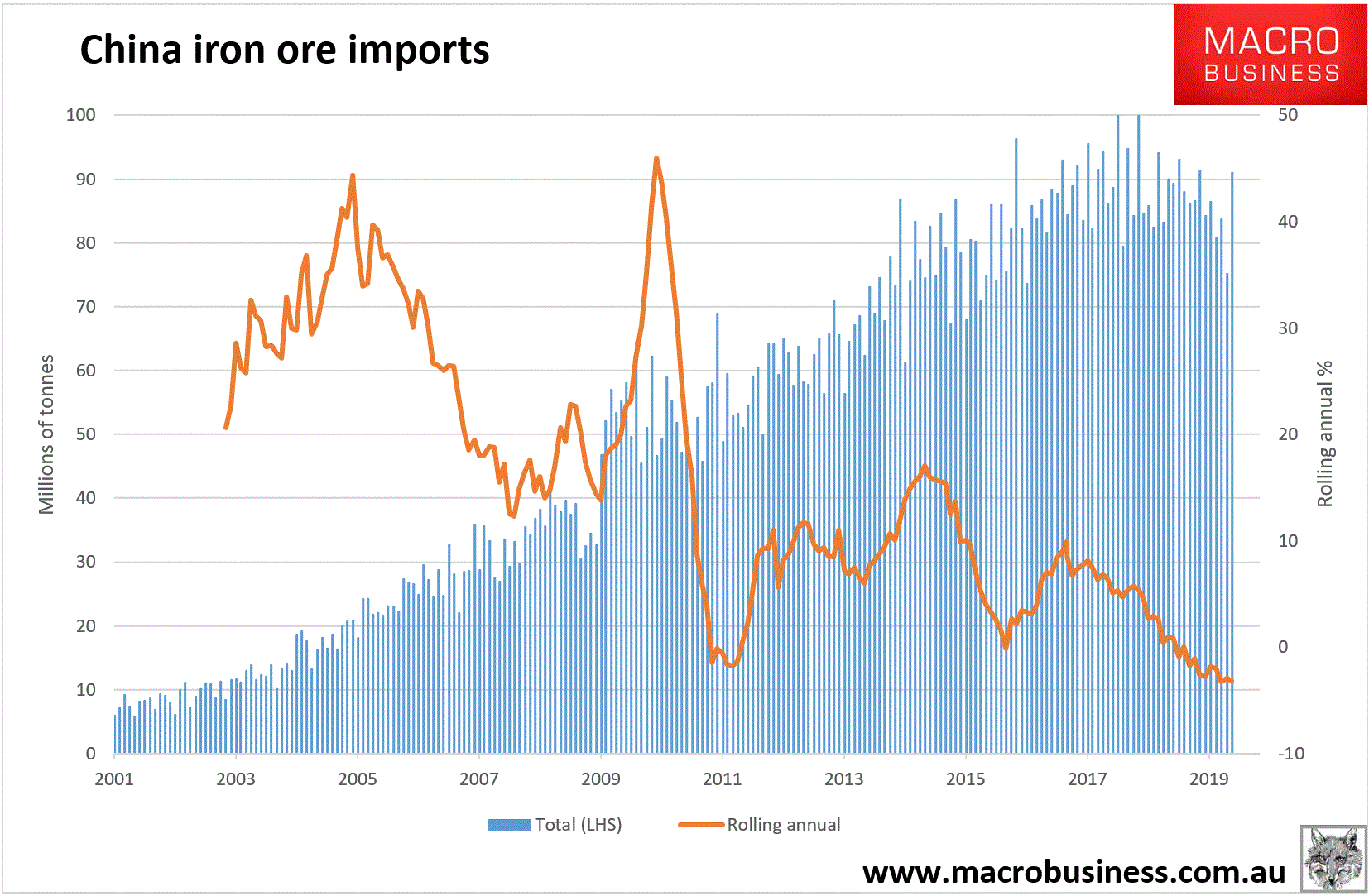 As scrap steel output booms: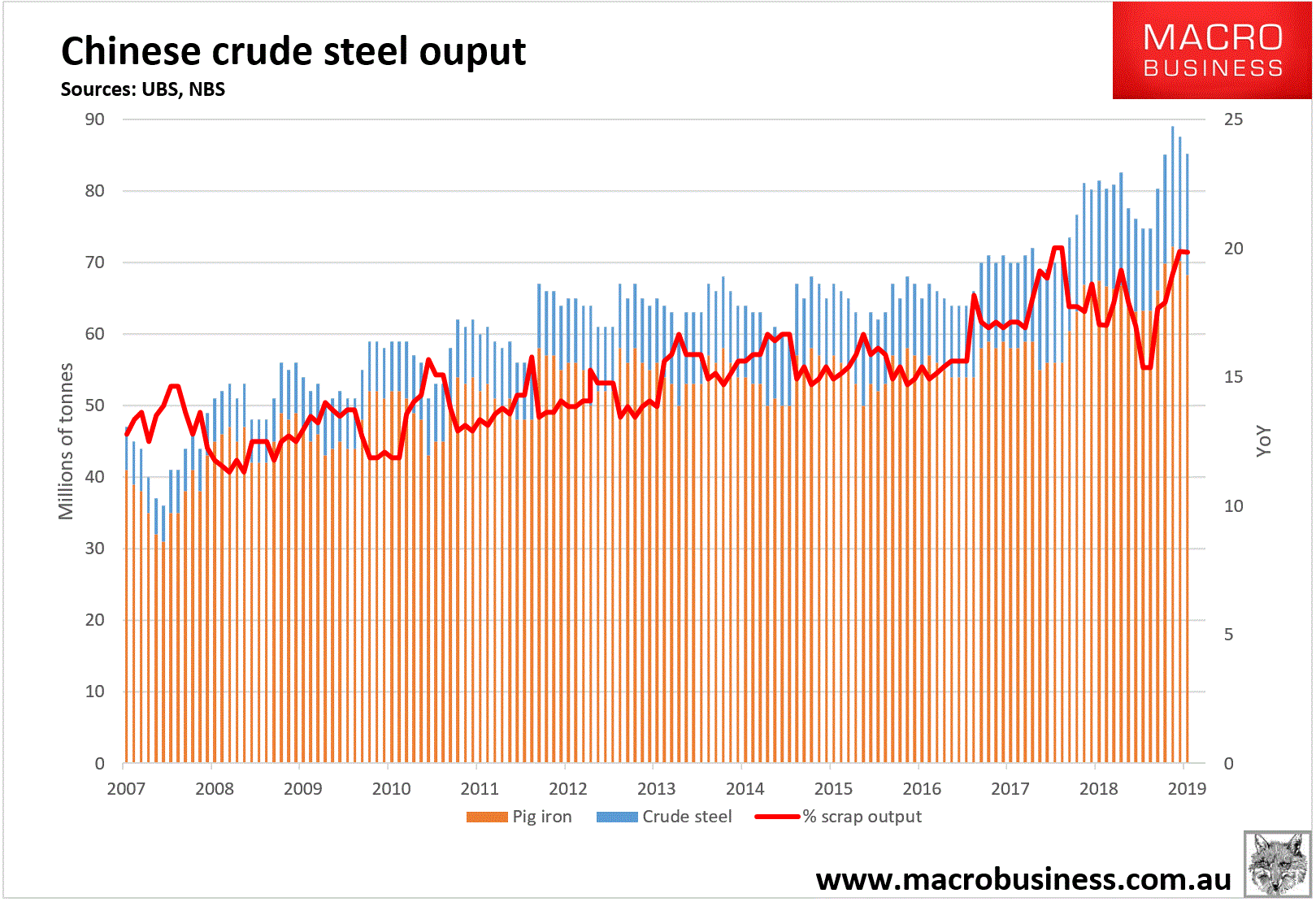 And this was while Chinese iron ore output cratered.
Ahead lies falling Chinese steel production, ever rising scrap inputs, falling iron ore imports and a renewed marginal cost shakeout deep into 2020s.
By the end of it, I expect iron ore to trade at $30 per tonne consistently and still expect FMG will be forced to not only cut the dividend but to shrink its volumes materially.
It's done well to survive but it's all downhill from here.
David Llewellyn-Smith is Chief Strategist at the MB Fund and MB Super. David is the founding publisher and editor of MacroBusiness and was the founding publisher and global economy editor of The Diplomat, the Asia Pacific's leading geo-politics and economics portal.

He is also a former gold trader and economic commentator at The Sydney Morning Herald, The Age, the ABC and Business Spectator. He is the co-author of The Great Crash of 2008 with Ross Garnaut and was the editor of the second Garnaut Climate Change Review.
Latest posts by David Llewellyn-Smith (see all)