As stalled developments hulk across Australia's east coast amid the surge in completions: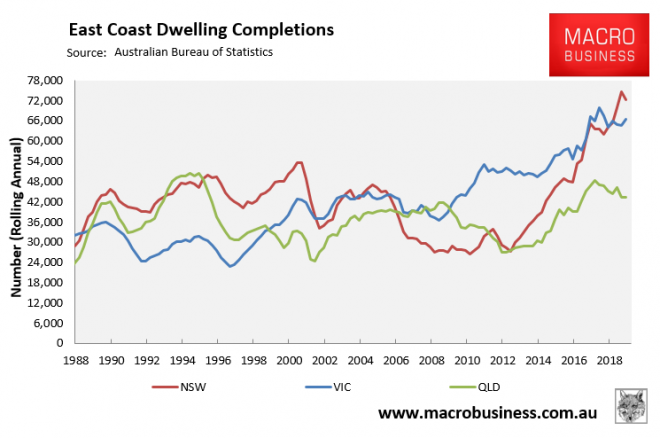 The AFR reports that desperate developers are offering incentives of up to $90,000 in order to clear their apartment backlog:
Commission payments of between $30,000 and $90,000 – plus extra incentives for multiple sales – are being offered by developers to buyers' and real estate agents, financial advisers and accountants to sell houses and apartments…

Commissions of 8 per cent are on offer for the first sale with additional deals paying more than 15 per cent, with amounts depending on the agent, property and sales volume that can be guaranteed.

…One in five properties purchased off the plan are revalued at 10 per cent less than the cost price at settlement… More than half of settlement valuations, which are required for lender funding, are also falling below the contract price, compared to about 20 per cent a year ago…
These incentive deals are flooding the market amid rising vacancy levels as projects started during the height of the property bubble are completed, and as demand evaporates amid growing concerns of dodgy building standards, flammable cladding, as well as falling overseas buyer demand.
Such incentives are clever tricks enabling a developer to lower a unit's cost without actually lowering the sticker price and adversely impacting the valuation of apartments already sold in and around the development.
While they might entice some gullible buyers, these incentives won't overcome the likelihood of many of recent off-the-plan buyers deciding to give up their 10% deposits and walking away from settlement.
The worst is still to come as newly completed apartments flood the market, alongside growing reports of faults and developer bankruptcies.
Avoid this market like the plague. It carries loads of risk with no upside.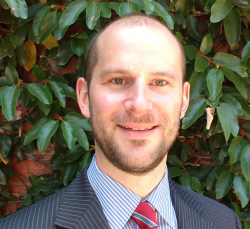 Latest posts by Leith van Onselen
(see all)