Texture from Reuters:
The glut and tepid demand for steel in top producer China have dragged prices of the construction and manufacturing material lower, putting strain on the profitability of mills.

"We heard some of them are already making losses," said Richard Lu, senior analyst at metals consultancy CRU Group's Beijing office. "They have decided to cut production. They really want to control their production costs."

Steel mills and traders were also worried about the weak yuan which could further bloat their operating costs, he said.
To the charts:

Spot firmed on stimulus fever. Paper too. Steel is stuffed. In truth, yesterday's stimulus effort for cars was another example of incremental and marginal support for growth and steel. The real driver of growth is in a a bit of bother as China wrestles with a moderate scale financial crisis, deleveraging and slowing capex: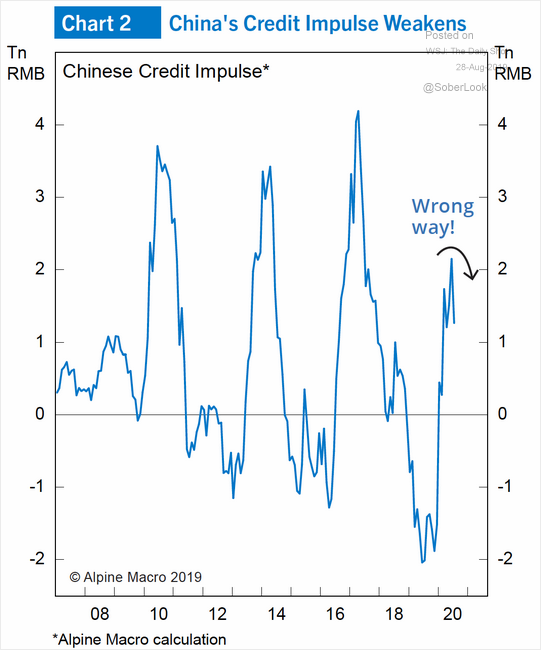 $60 iron ore this year. Lower next year as China crashes the global economy to punish Donald Trump.
David Llewellyn-Smith is Chief Strategist at the MB Fund and MB Super. David is the founding publisher and editor of MacroBusiness and was the founding publisher and global economy editor of The Diplomat, the Asia Pacific's leading geo-politics and economics portal.

He is also a former gold trader and economic commentator at The Sydney Morning Herald, The Age, the ABC and Business Spectator. He is the co-author of The Great Crash of 2008 with Ross Garnaut and was the editor of the second Garnaut Climate Change Review.
Latest posts by David Llewellyn-Smith (see all)