Texture from the FT:
"Headwinds to Chinese demand are growing, with industrial output growth the weakest since 2002 and infrastructure investment growth weakening," analysts at Numis wrote in a note. "Iron ore inventories are rising and mills' profit margins are under pressure as falling steel prices wipe out the benefit of the drop in raw material costs."

On Tuesday BHP, the world's largest miner, which generates most of its earnings from iron ore, said it expected average benchmark prices would be lower over the next year, though they will probably remain above the company's long-run marginal cost of production.

BHP said on Tuesday it earned $11.1bn from selling iron ore in the year ending in June, compared with $8.9bn a year earlier. It aims to produce between 273m to 286m tonnes of ore over the next year, from 270m tonnes in the last financial year, it said.

But the Melbourne-based company warned there could be "considerable volatility in pricing" as the market continued to adjust to disruption in supplies after the deadly accident in Brazil.
Actually steel inputs are down 26% for coking coal and 35% for iron ore and only 16% for steel (rebar). That is not a cause for comfort. It has preserved steel margins, led to excessive output, and massive inventory accumulation for steel. As demand hiccups later this year, steel prices will crash and mills destock both it and raw materials.
Indeed, we have all of the ingredients in place here for a massive price overshoot to the downside for the entire complex.  To the charts:

$60 is in sight before year end. To be honest, if China doesn't hit the gas soon, it could be worse.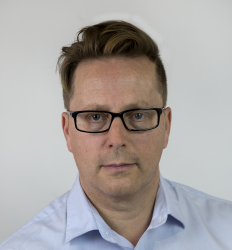 Latest posts by David Llewellyn-Smith
(see all)