Texture from Reuters:
"We believe the selling has been overdone," said ANZ senior commodity strategist Daniel Hynes. "We see prices stabilising at around $90 a tonne in the near term."

"Steel output curbs in China and ongoing trade tension with the U.S. are the key headwinds," Hynes said in a note. "These should result in growth in steel production easing from the 10.8% achieved in H1 2019."
Maybe if you count the short term as days. But we're about to enter the weakest seasonal period for steel and iron ore on the calendar over the next two months. Baosteel is battening down the hatches, via Reuters:
In the first six months of 2019, Baosteel churned out 22.8 million tonnes of iron ore and 24.3 million tonnes of steel. It aimed to produce 45.46 million tonnes of iron and 48.18 million tonnes of steel this year as announced in April.

"Trade friction will still bring relatively big uncertainties to China's steel products exports in the second half," according to the company.

"We expect our production and sales basically to remain stable in the second half of this year, and will further explore the potentiality to cut costs," it said.
Output will fall or the inventory glut will become catastrophic. Bbeyond that, Liberum has a better idea of what's coming:
Liberum downgraded its ratings on a host of mining stocks on Thursday as it refreshed its bear case on iron ore, noting that credit growth is not fuelling Chinese property sales as in previous cycles.

The broker said the Chinese data dump in July confirmed that the out-of-cycle rally in Chinese property construction has likely peaked and along with it, iron ore demand.

"Iron ore is the only one of the four major commodities to still be trading well above its cost structure and we see limited price elastic supply above $50/t," it said.

Liberum downgraded its second-half forecast from $90 a tonne to $75/t and said it expect prices to average $50/t next year as Chinese steel consumption turns negative.

It downgraded BHP, Rio Tinto and Anglo American to 'sell' from 'hold', cutting the price targets to 1,400p from 1,800p, 3,300p from 4,500p and 1,500p from 2,200, respectively. It also downgraded Ferrexpo to 'sell' from 'buy' and reduced the price target to 165p from 300p.

Liberum said there were still "significant" downgrades to wash through.

"Moving EBITDA from spot ($88/t) to our 2020 forecast ($50/t) sees declines of 37% for BHP, 51% for Anglo, 59% for Rio and 29% for Ferrexpo. The stocks will re-rate into the declines, but we still see downside of 15-25%."
Afraid so. To the charts:

Spot bounced out of its crash. Paper is not very encouraging. Steel is holding on but I still think it will break ahead.
$60 before year end. Then a rebound. Then nasty next year.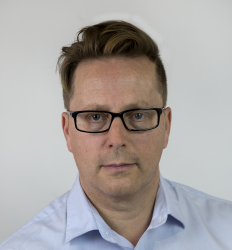 Latest posts by David Llewellyn-Smith
(see all)