Earlier this week, former National Party senator, John Williams, backed calls by seniors groups to have the Newstart allowance increased for older unemployed people. Williams claimed it is harder for older people to get another job, whereas Ian Henschke from National Seniors Australia claimed it is absurd that an unemployed person aged 65 is expected to live on $15,000 a year, while they get $24,000 a year when they turn 66 and qualify for the pension.
Finance Minister Mathias Cormann seems to have rejected their pleading, insisting there is no chance the adequacy of unemployment benefits will be included in an upcoming review of retirement policies:
Senator Cormann agreed that being out of work was tough but ruled out adding Newstart payments to the Morrison government's review of retirement policies.

"Newstart allowance is not a retirement income," he told Sky News…

Treasurer Josh Frydenberg is working on the terms of reference for the government's review, recommended by the Productivity Commission in January, as part of its inquiry into the superannuation sector…

The review is expected to take up to 18 months to deliver its findings.

In the meantime, Newstart and related welfare payments will be examined in a wide-ranging Senate inquiry, due to report its findings in March next year.
As I noted previously, Newstart must be needs-based, not aged-based. Just because somebody is aged over-55 does not mean they should get more income support than those aged under 55, especially given younger people are likely to have higher expenses (e.g. bigger mortgages, higher rents, raising children, etc).
Moreover, unemployment is highest amongst younger Australians: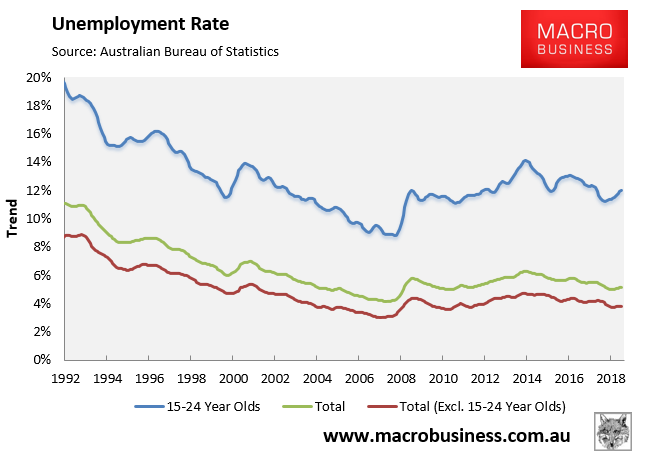 The fact of the matter is that Newstart should be raised for everybody, given it is already the lowest in the developed world: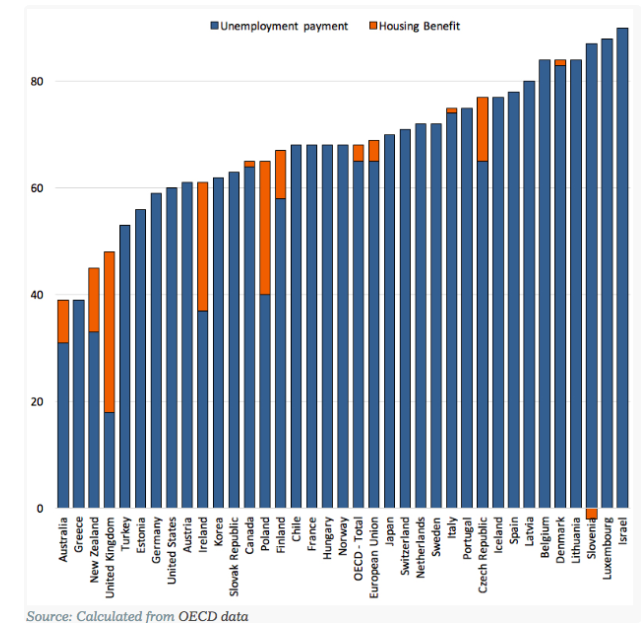 And well below the poverty line: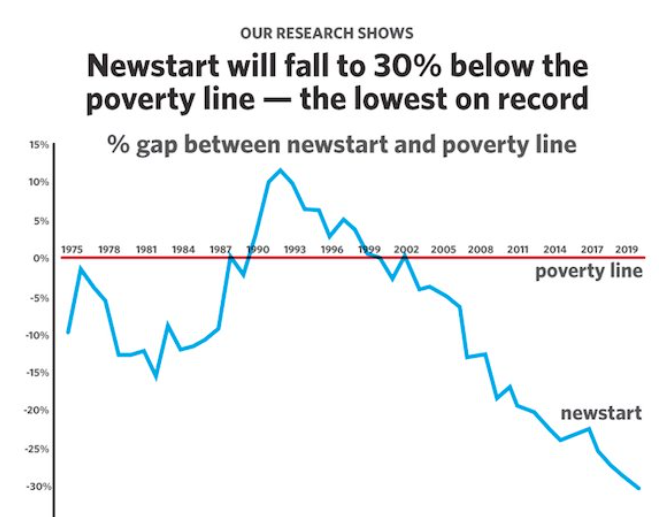 Make it happen.