Yesterday's dire Infrastructure Australia audit, which warned of growing infrastructure bottlenecks and rising costs across roads, rail, schools, electricity and water as Australia's population balloons to a projected to 31.4 million people by 2031, has finally prompted both major parties to question their bipartisan support for mass immigration and a 'Big Australia'.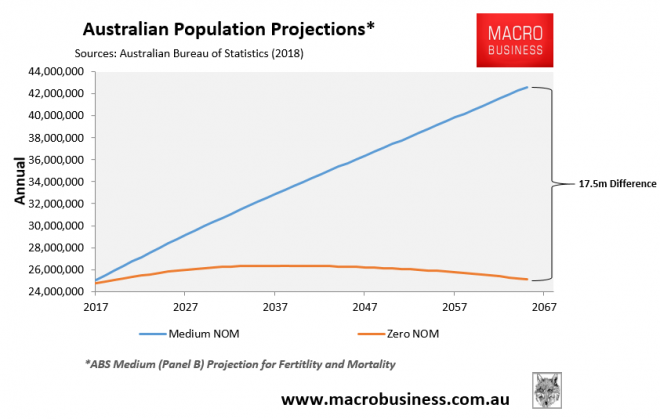 The Morrison Government has announced that it will launch a 'powerful inquiry' into Australia's immigration program:
The comprehensive review, to be led by Parliament's joint migration committee, which usually examines the nation's detention centres and visa laws, will take in population and infrastructure pressures…

The parliamentary inquiry, expected to be announced on Wednesday, sets up a contest between the Treasury, Infrastructure and Home Affairs portfolios over the direction of immigration policy for the second term of the Morrison government.

Treasury has historically backed a large migration program, despite resistance from the other portfolios, to allow increased tax revenue to flow to the budget and push Australia through 28 years of economic growth.

The broadly structured inquiry will enable committee members, drawn from both sides of politics, to interrogate Australia's migration rate, its impact on infrastructure, the broader economy and methods of encouraging regional migration outside of Sydney and Melbourne.
Labor leader, Anthony Albanese, similarly told the Guardian that Australia needs to have a "mature debate" about population growth:
Following the release of an Infrastructure Australia report that found $40bn in annual infrastructure spending was needed to cope with a forecast population of 31.4 million by 2034, Albanese said the findings were a "wake-up call" for the government to fast track spending on major road and rail projects.

But in comments that may rekindle the debate over a "big Australia" – a concept endorsed by the former prime minister Kevin Rudd in 2009 then denounced by his successor Julia Gillard in 2010 – Albanese said there needed to be discussion about whether the current rate of population growth was appropriate, while warning that parts of Sydney were facing a "crisis" of a lack of open space.

"It's a matter of appropriate population growth," Albanese told Guardian Australia…

"One of the problems for the government is it not only has seen significant permanent population growth but even more significant than that is the temporary employment growth that we are seeing of people being brought in for employment reasons on 457 or other visas that are being added, which is an extraordinarily high number of people that continues to rise.

"My concern is that there is, without any real debate, a much higher increase in population than the permanent migration figures show because of the temporary migration that is there, which is a direct product of the failure to plan properly."

While declining to put a target number on Australia's population – which is projected to increase to between 37.4 and 49.2 million people by 2066 – Albanese accused the government of "drifting" on the issue without a strategy to deal with growth…

"I don't have a target number, (but) we need to have an assessment about an appropriate number as we develop," he said…

"From opposition, frankly, we don't have the tools to do the modelling that is required. What I know is that the government just seems to be drifting along on these issues without having a conscious strategy about what the implications are for these issues, including, one of those is urban congestion"…

"I think we can have a mature debate about these issues and we can do it through proper analysis as well.
I'll believe it when I see it. But at least the problem has been acknowledged by both sides.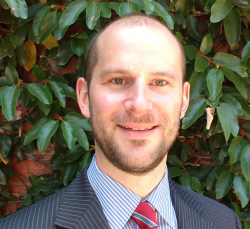 Latest posts by Leith van Onselen
(see all)