Via SCMP:
Thousands of anti-government protesters crippled Hong Kong International Airport on Monday and forced the cancellation of all flights in an unprecedented disruption, even as Beijing raised the stakes by warning that escalating protest violence against police in particular was displaying "signs of terrorism".

Air travel was thrown into chaos as protesters changed tactics to go beyond the arrival hall and swarm over the departure hall to prevent passengers from checking in or clearing security, forcing the cancellation of all flights in and out of the city.

"All check-in service for departure flights has been suspended. Other than the departure flights that have completed the check-in process and the arrival flights that are already heading to Hong Kong, all other flights have been cancelled for the rest of the day," the Airport Authority announced at 4pm local time.

Airport officials said they hoped to resume flights from 6am on Tuesday, after more than 180 departures were cancelled.

The impact was severe on one of the world's busiest airports, which handles 800 flights a day, stranding tens of thousands of travellers trying to fly out of the city or scheduled to arrive.
Beijing has ramped the rhetoric, via Al Jazeera:
China has ratcheted up its rhetoric towards Hong Kong's months-long protest movement, warning that violent anti-government demonstrations were the first signs of "terrorism" and called for the "severe" punishment of perpetrators.

The escalating comments by Beijing's top office on Hong Kong policy came a day after tense clashes between police and protesters, and came as thousands of demonstrators on Monday flooded the city's international airport and prompted the cancellation of all flights.

"Hong Kong's radical demonstrators have repeatedly used extremely dangerous tools to attack police officers, which already constitutes a serious violent crime, and also shows the first signs of terrorism emerging," Yang Guang, spokesman for the Hong Kong and Macao Affairs Office of the State Council, said at a press briefing in Beijing on Monday.

"This wantonly tramples on Hong Kong's rule of law and social order," he added. "Hong Kong has come to a critical juncture."

Some Hong Kong legal experts say official descriptions of some protesters' actions as "terrorism" could lead to the use of extensive anti-terror laws and powers against them.
And the CPC foghorn press released videos of massing troops at the border:
The People's Armed Police have been assembling in Shenzhen, a city bordering Hong Kong, in advance of apparent large-scale exercises, videos obtained by the Global Times have shown. https://t.co/3KgaXeHw3C pic.twitter.com/YXAORMay0W
— Global Times (@globaltimesnews) August 12, 2019
It's war. Do not pretend to know what happens next.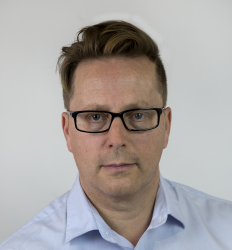 Latest posts by David Llewellyn-Smith
(see all)