The Morrison Government is being urged to remove Australia's 33% luxury car tax following the demise of the local car assembly industry. From The AFR:
Treasury is consulting on plans to extend a refund scheme for primary producers and tourism business operators, saving owners up to $10,000 on luxury car purchases…

Farming advocates welcomed the refund scheme rate change, subject to a Treasury consultation under way until mid-August… But Institute of Public Accountants senior tax adviser Tony Greco told The Australian Financial Review the tax should be abolished altogether.

"Given that the policy intent behind luxury car tax is non-existent given the demise in our motor vehicle industry, any reductions to certain groups will intensify the calls for its removal," he said.
Why stop at the luxury car tax? There is little justification in maintaining automotive protection now the domestic car industry is gone.
Specifically, Australia should:
Remove automotive tariffs;
Allow the importation of high quality used cars (so-called 'grey imports'), such as occurs in New Zealand;
Scrap the luxury car tax, which is set at 33% on the marginal cost of vehicles above $60,316, and serves as a defacto tariff initially designed to raise the cost of more expensive imports and make now defunct local models, such as the Fairmont Ghia, more attractive; and
Scrap Australia's unique technical standards in favour of global rules, thereby opening the market to a wider array of foreign cars and reducing overall import costs. Indeed, the PC report also recommended accelerating "the harmonisation of Australian Design Rules with the United Nations Economic Commission for Europe (UNECE) Regulations and the mutual recognition of other appropriate vehicle standards".
Australia has already lowered or eliminated automotive tariffs with its various free trade agreement partners, which has created efficiency distortions via trade diversion (i.e. when trade is diverted from a more efficient exporter towards a less efficient one). Removing tariffs on automotives for all trade partners would eliminate these distortions.
While there would obviously be negative revenue impacts from the above reforms, namely the abolition of tariffs and the luxury car tax, such concerns could be overcome by broadening the tax base through genuine tax reform. This way, the tax burden would be spread more evenly across the economy rather than concentrated on the car industry – a far more efficient and competitively neutral outcome.
Again, given the domestic car assembly industry has closed, the least the government can do is soften the blow on consumers and increase their spending power, while also encouraging greater vehicle safety by reducing the average age of Australia's automotive fleet.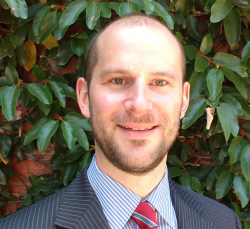 Latest posts by Leith van Onselen
(see all)