See the latest Australian dollar analysis here:
DXY is breaking out. EUR and CNY both fell: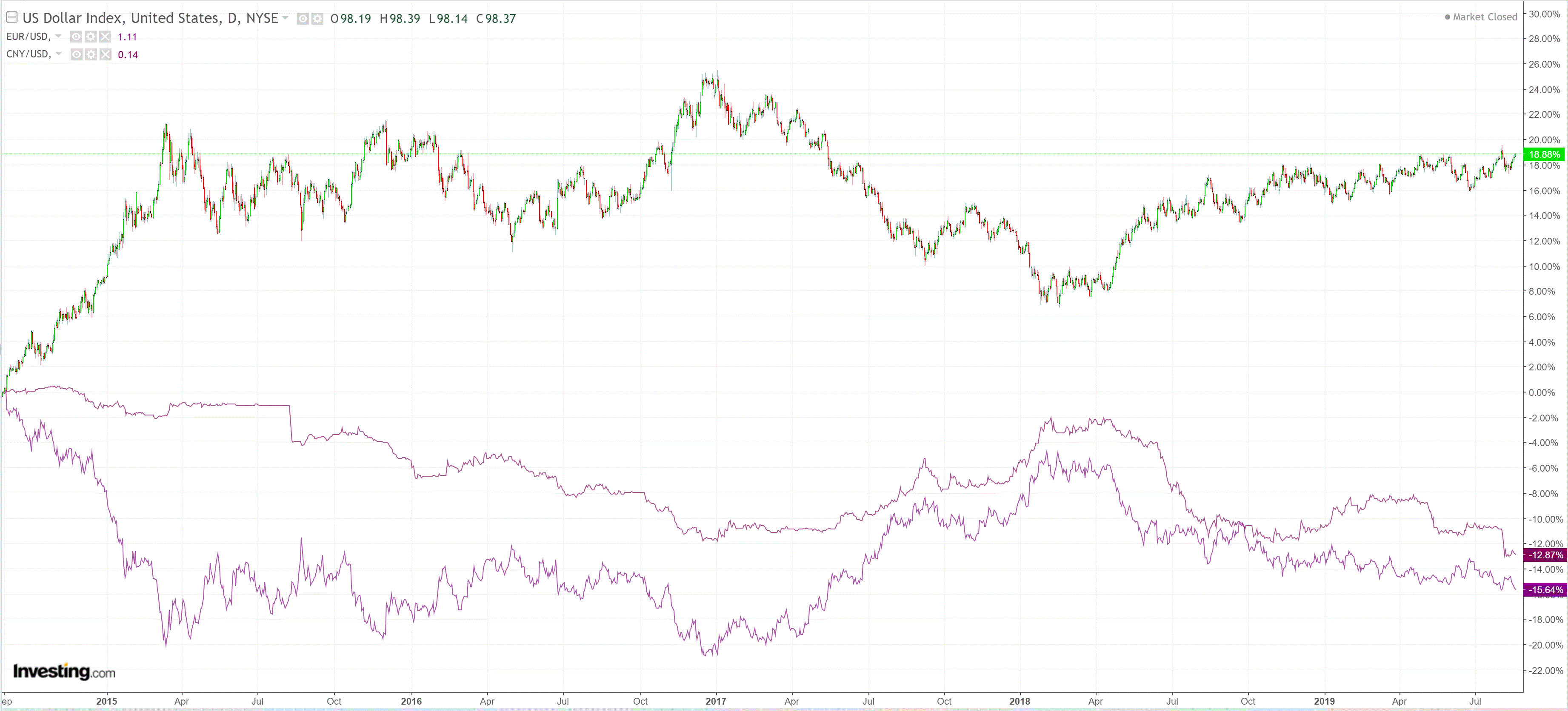 The Australian dollar was smacked versus DMs: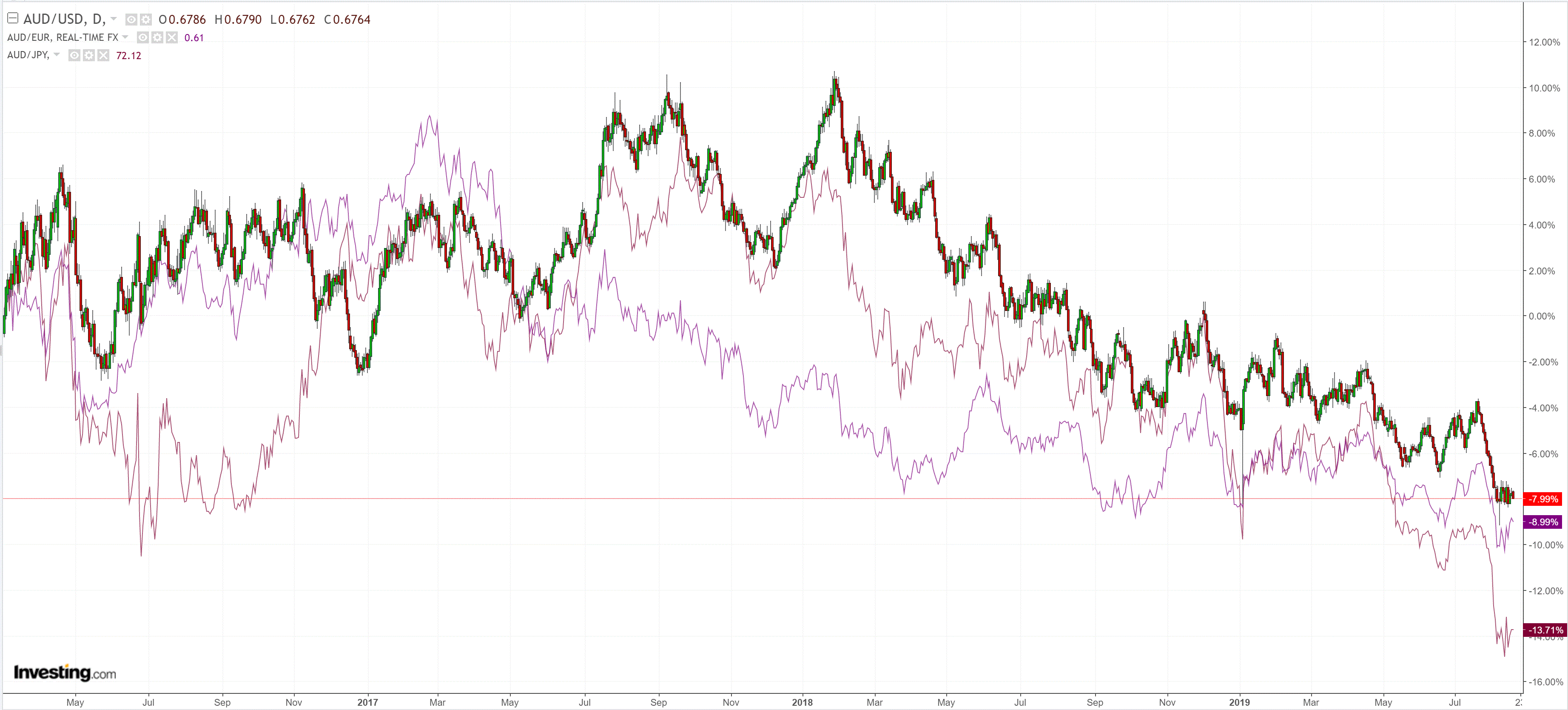 EMs were worse: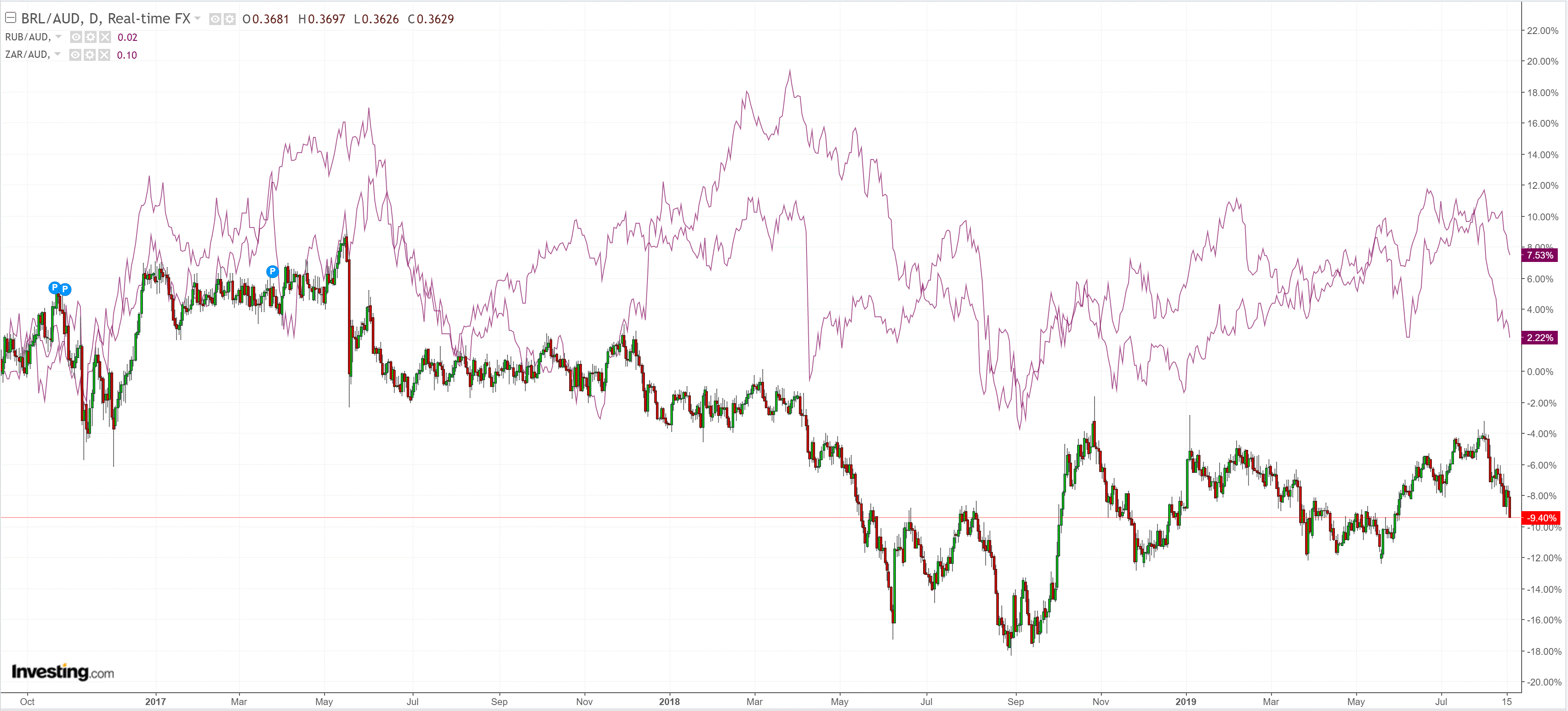 Gold was hit: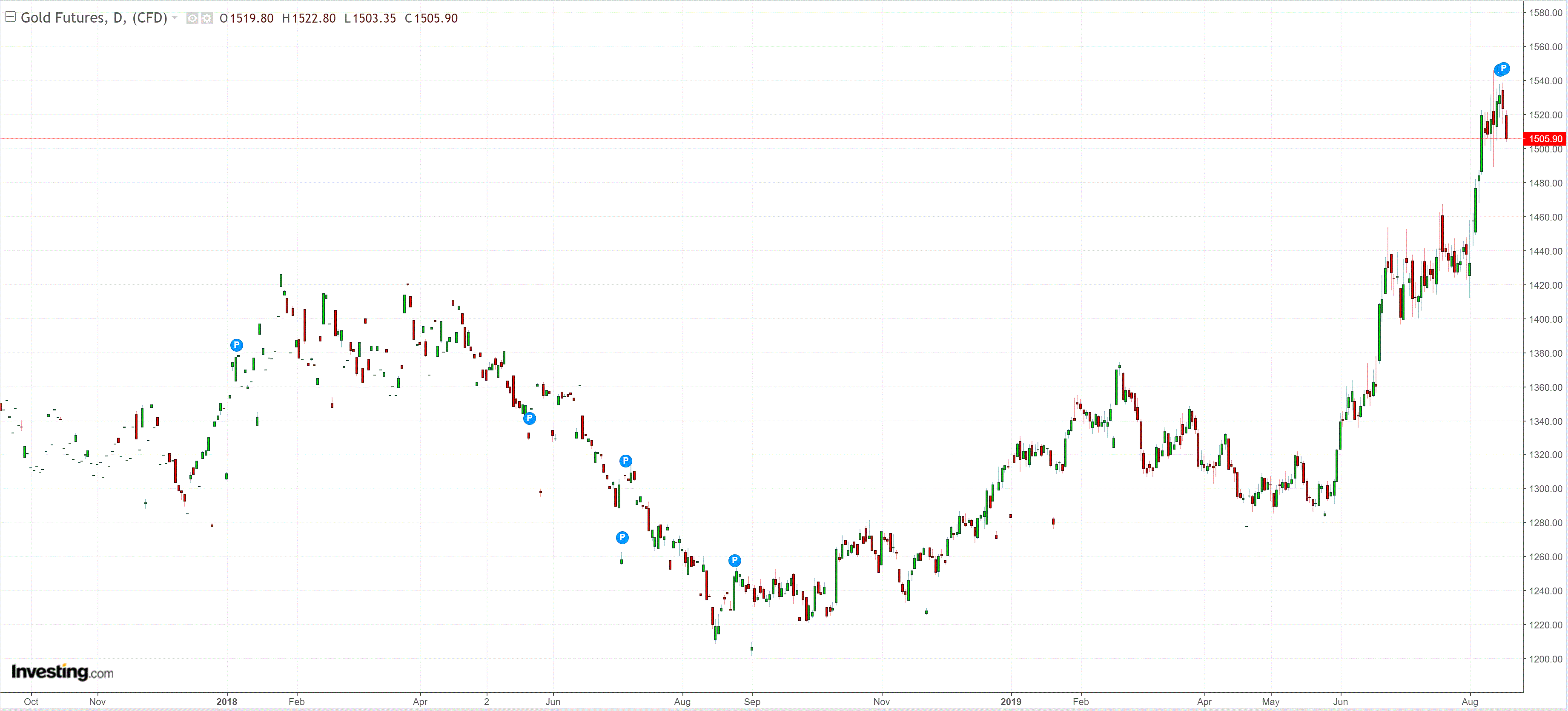 Oil lifted though: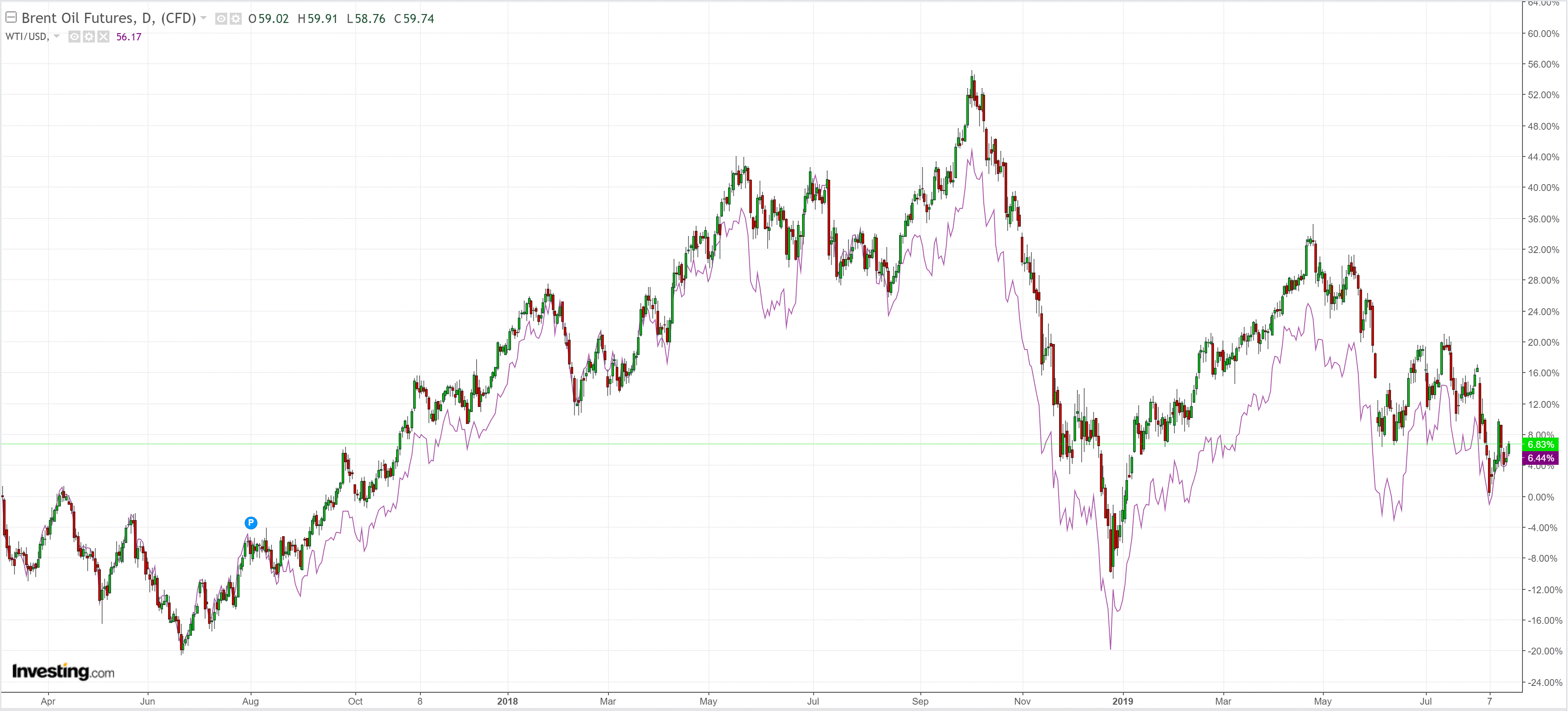 And metals were mixed: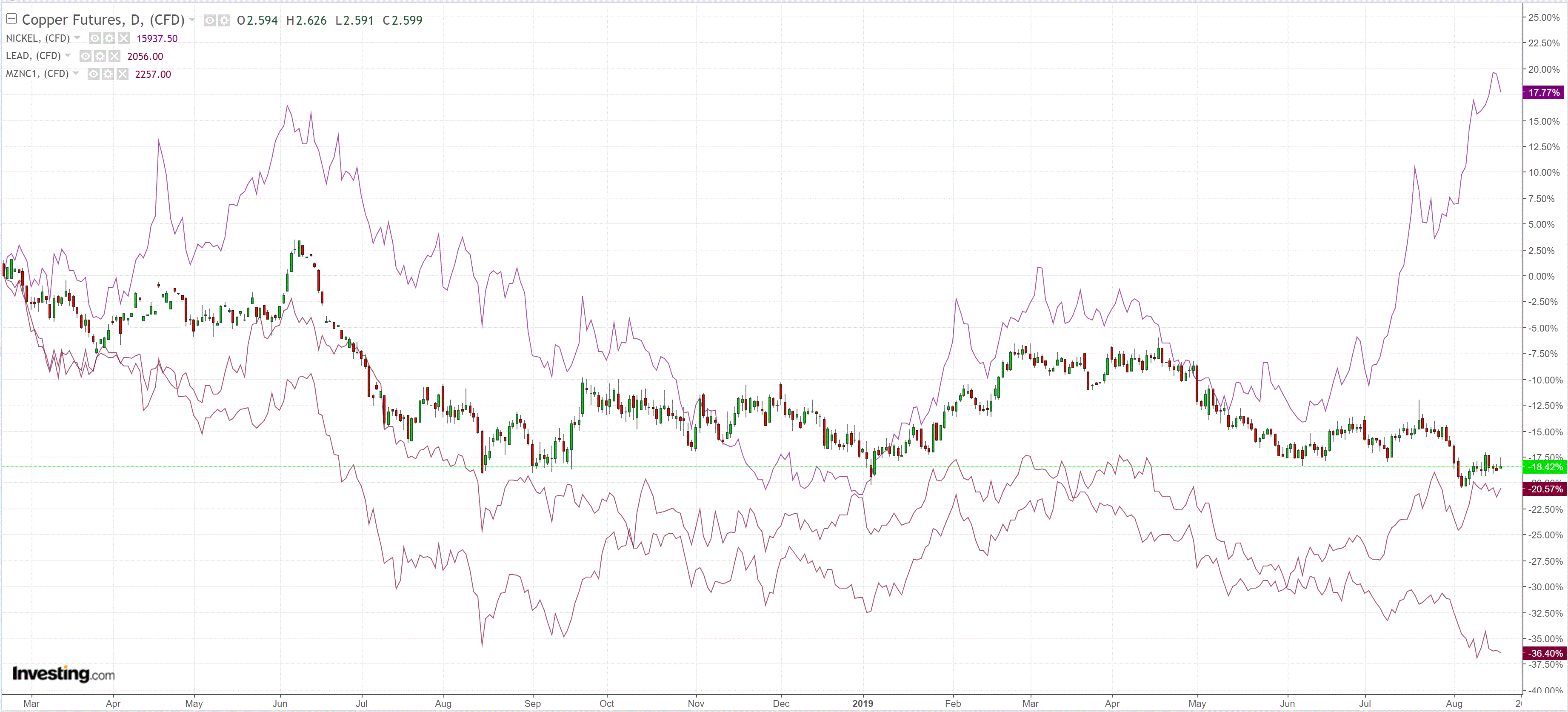 Plus big miners: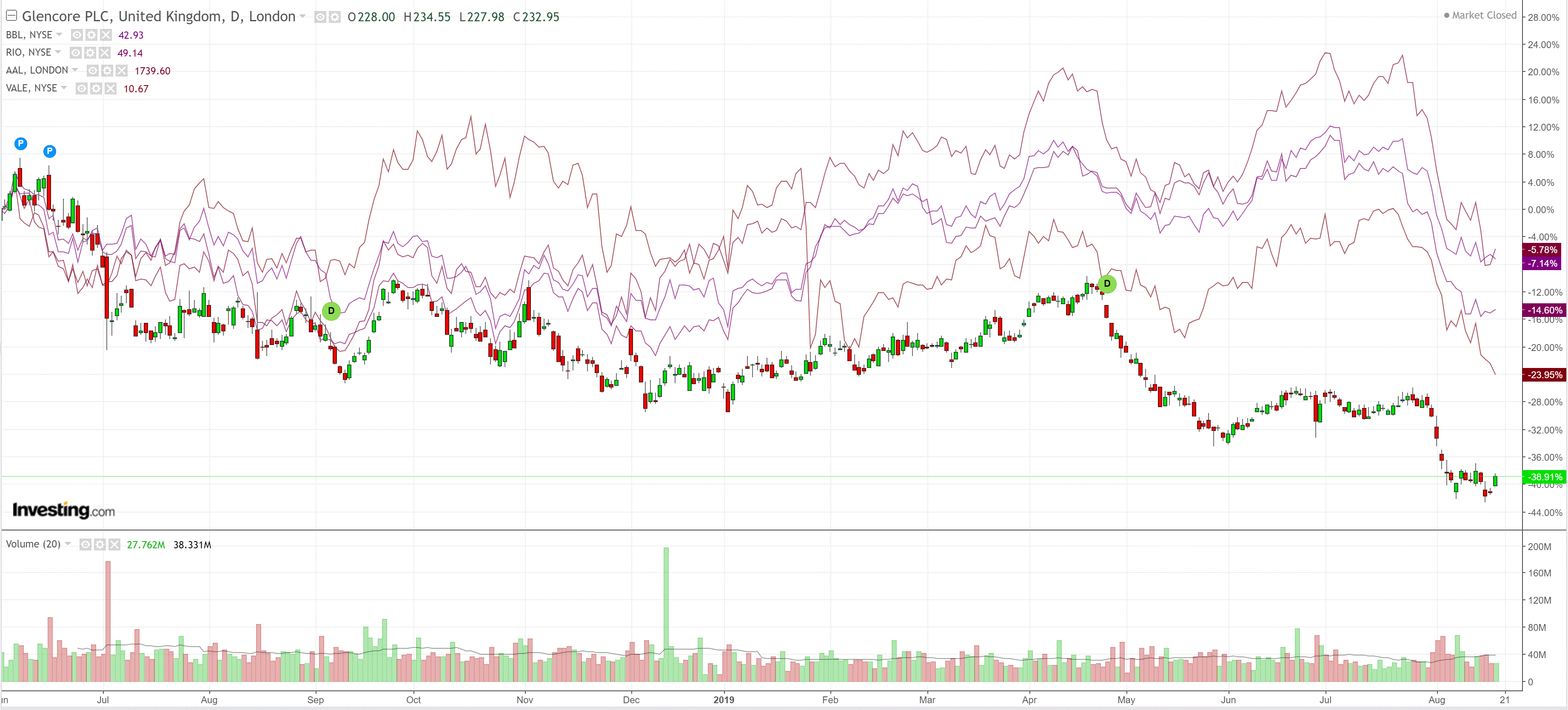 EM stocks gained: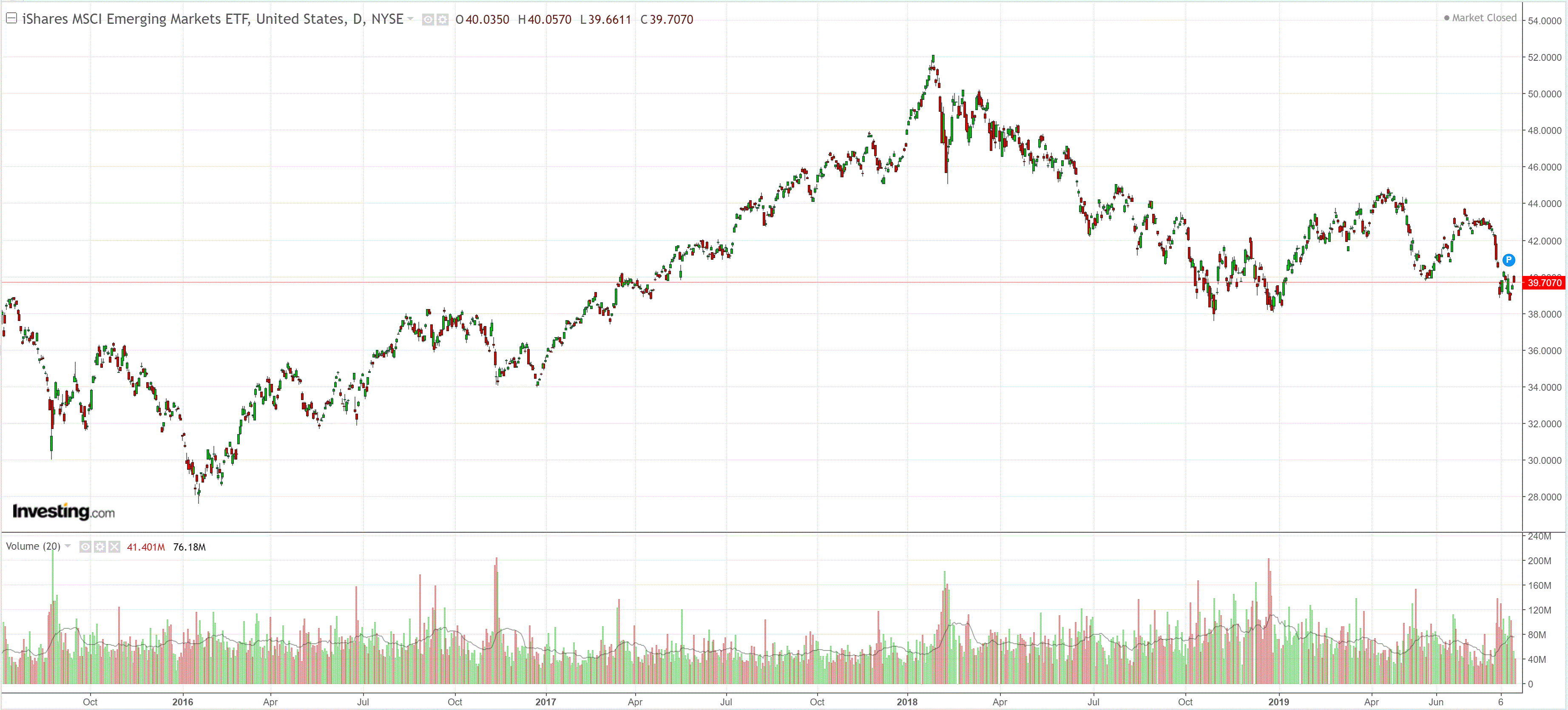 And junk: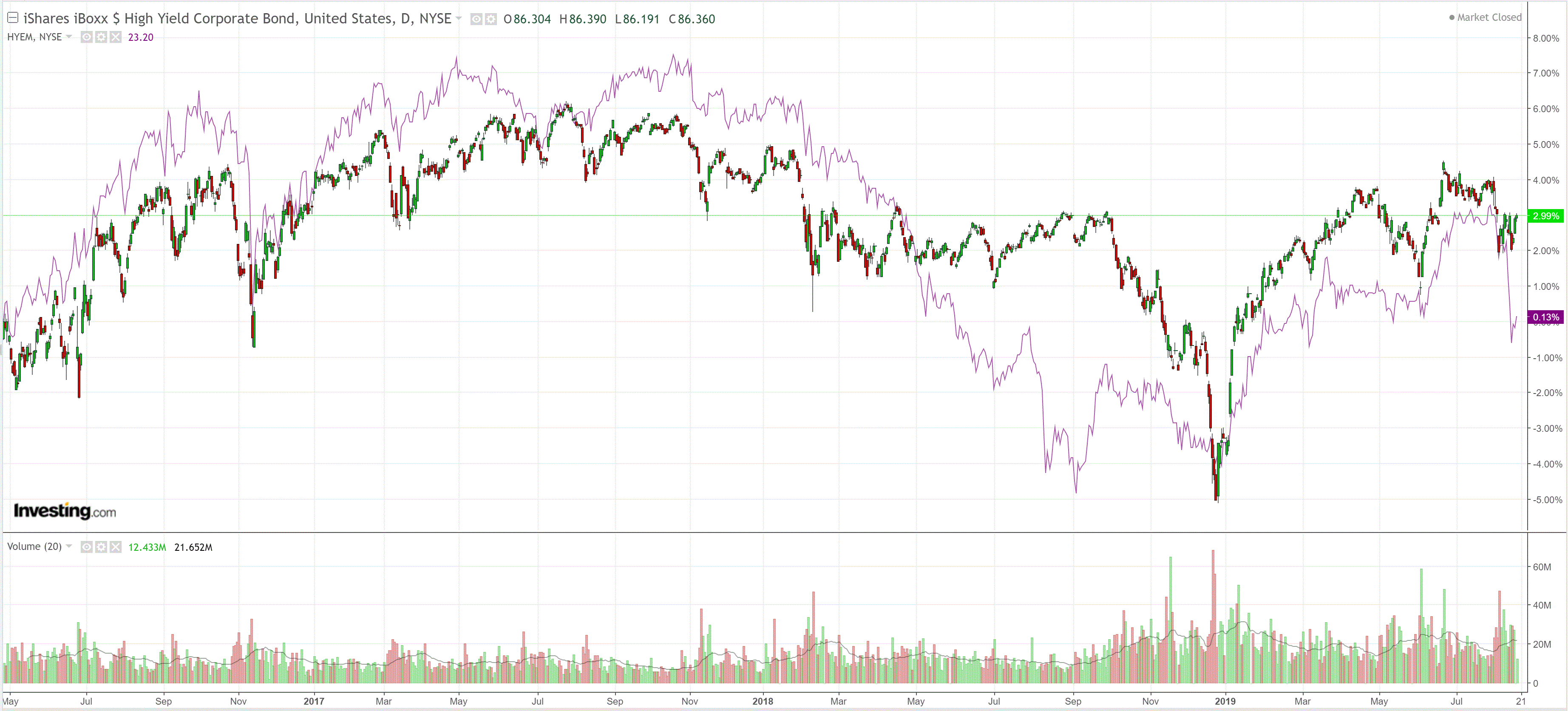 All bonds were sold: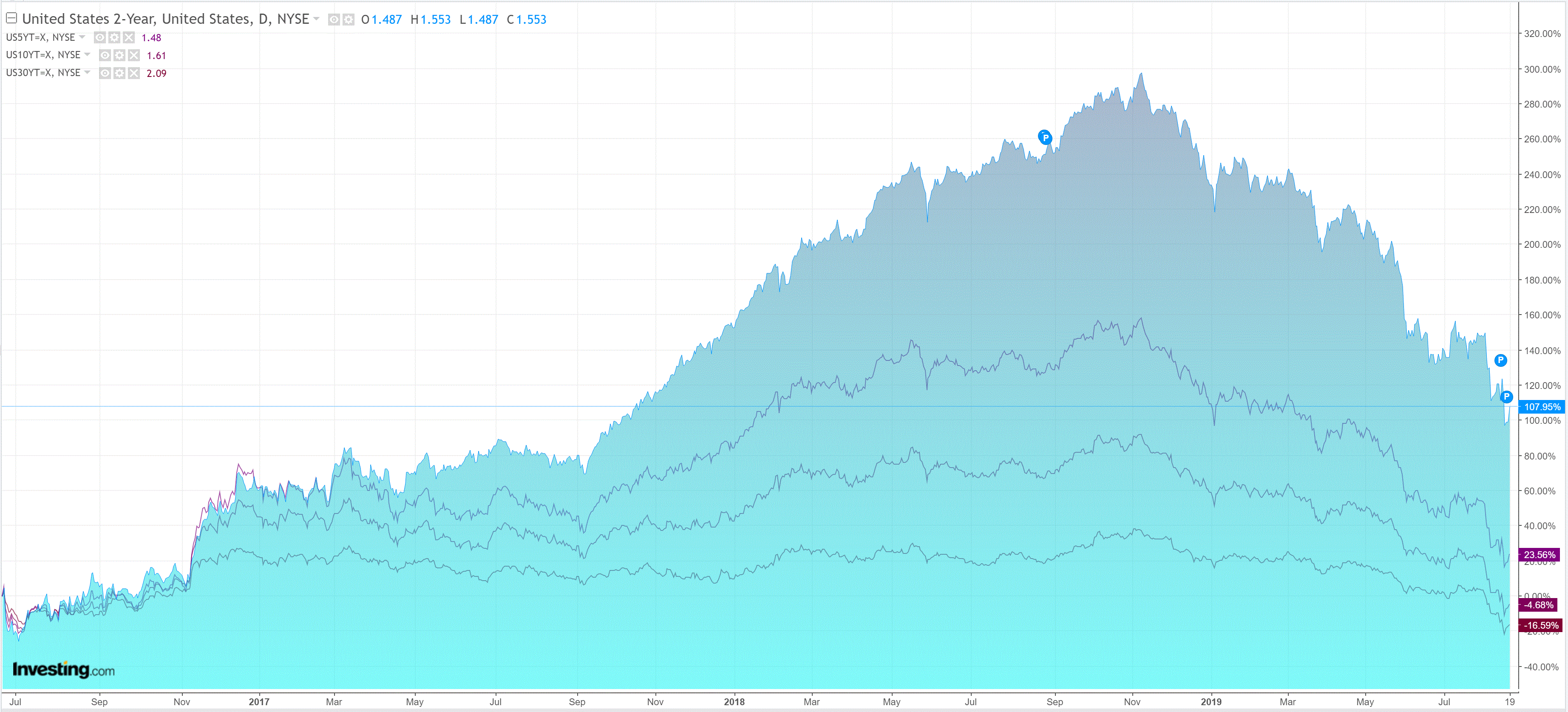 Stocks took off: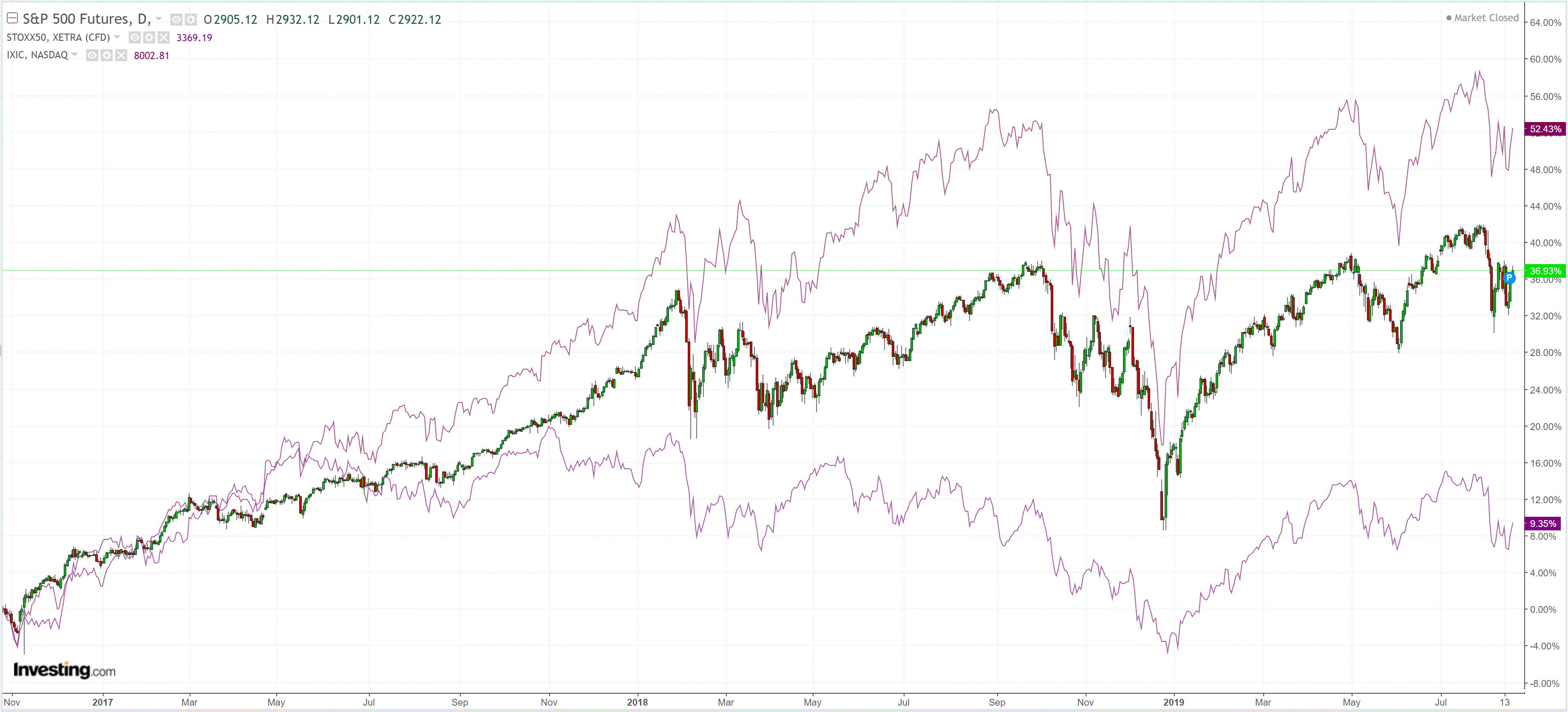 Westpac has the wrap:
Event Wrap

FOMC member Rosengren (who dissented against the rate cut in July) said he believes monetary and fiscal policy are accommodative enough. He said wages and some inflation measures (Dallas Fed version) have increased, and is concerned lower yields could motivate excessive risk taking. He doesn't believe a 2% growth rate is sufficiently slow to warrant easing.

Eurozone core inflation for July was finalised at 0.9% yoy, as expected, although the headline measure was revised lower from 1.1% to 1.0%.

There were more headlines on possible German fiscal stimulus plan – a contingency plan to be triggered in the event of a recession to avoid a rise in unemployment, which would see debt levels increased. Meanwhile, the German central bank's monthly report focussed on signs of a labour market downturn and potential 3Q contraction.

Event Outlook

Australia: the RBA minutes are released. The key focus will be around the tone of the RBA's ease further "if needed" stance as well as the new forward guidance in the August decision statement relating to an "extended period of low interest rates".

Europe: the Italianvote of no-confidence in the Prime Minister takes place. If the motion is passed, outcomes range from a new coalition government being formed, a temporary caretaker government installed, or even elections being held as soon as October/November.
US data continues to flow much better than European and Chinese. The ECB is clearly warming up for some kind of bazooka chasing its wild negative yields: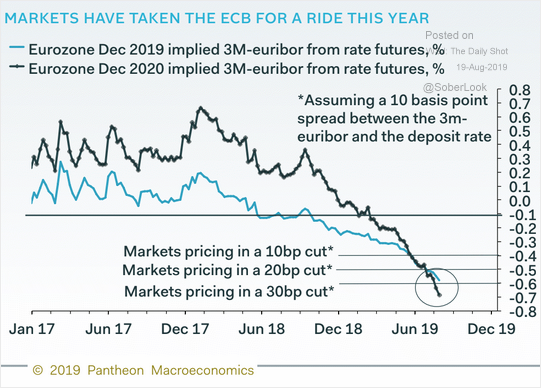 And China is still very slow to stimulate. Yesterday's latest fringe effort was another nothing burger, via AFR:
While Trump has resorted to the Twitter pulpit to strong-arm the Federal Reserve to lower rates, Beijing has one-upped the US President by unveiling a new policy with little fanfare that may bring down borrowing costs and bolster growth in the world's second-largest economy.

The minutiae of China's monetary policy can be eye-glazingly boring for the uninitiated, but the weekend move to change the way the loan prime rate (LPR) is calculated is a substantial step in Beijing's attempts to reform and liberalise interest rates and get money flowing through an economy that has underwritten Australia's recent prosperity.
That's talking it up. This is fighting off rising interest rates resulting from the mini-financial crisis afflicting the mid-tier banks. If China wanted to stimulate properly it would cut the cash rate. But it still can't for fear of a collapsing CNY. Hence these adjustments at the margin.
Thus we find ourselves back in mid-2015. US growth is out-performing. China is slowing with more ahead as property slows and Europe's preposterous continental-scale mercantilist economy is sinking fast in its wake.
The combination leads inexorably to a forex market that bids DXY higher as EUR sinks, and CNY falls as well made worse by the trade war. As sure as night follows day, this will crush emerging markets in due course as China kills their competitiveness and DXY raises their funding costs. The next shoe to drop will be commodity prices, which make up a large component of their terms of trade.
This is the Mining GFC of 2015 returned in trade war guise. It puts the Australian dollar on notice for much lower, unless or until the Fed eases aggressively and China throws in the stimulus kitchen sink.
Watch oil. It is the key line of contagion back into the US economy. If it breaks then so will stock markets, US investment, wage growth and the consumer.
Followed by the Fed.
Latest posts by David Llewellyn-Smith (see all)