The Aussie dollar is getting pounded this morning: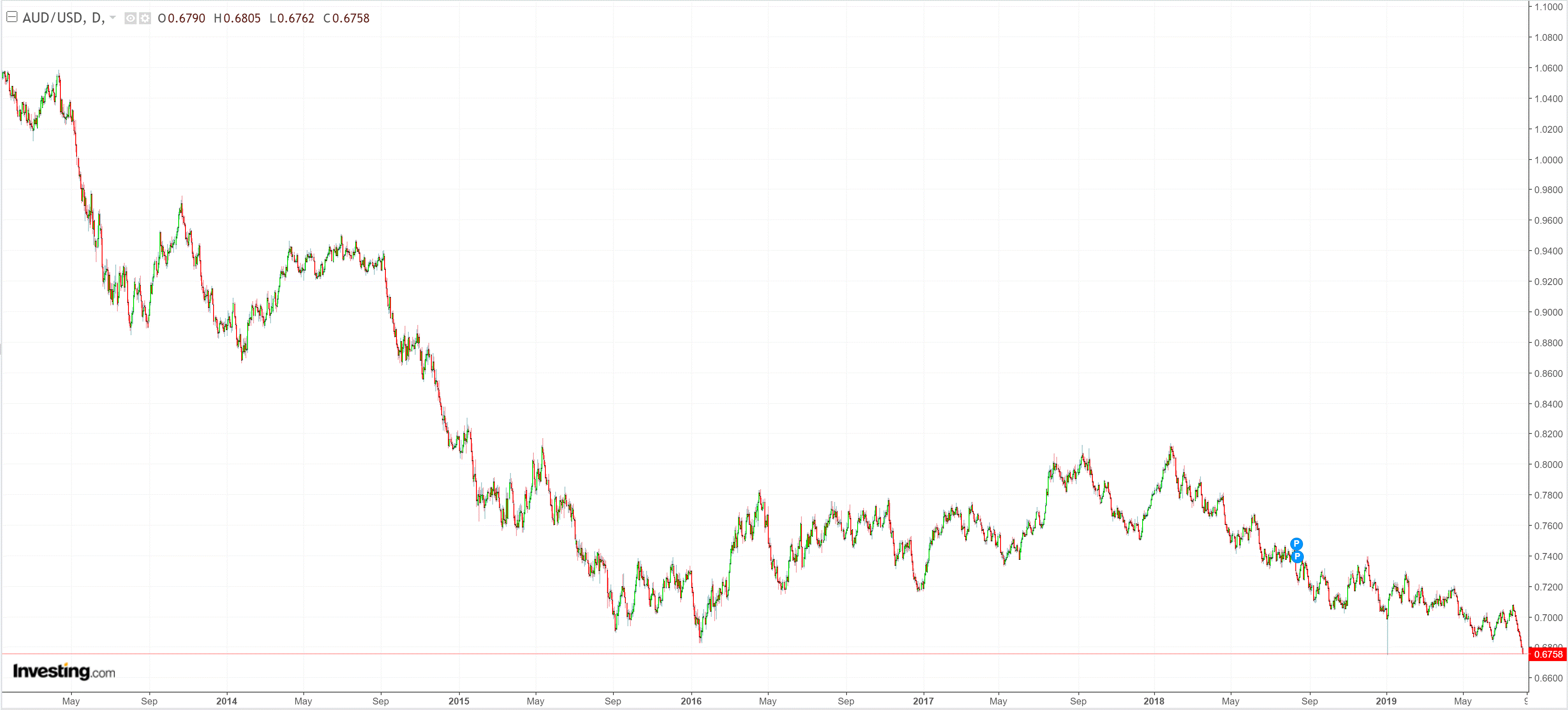 As CNY lets go in a massive acceleration of the trade war: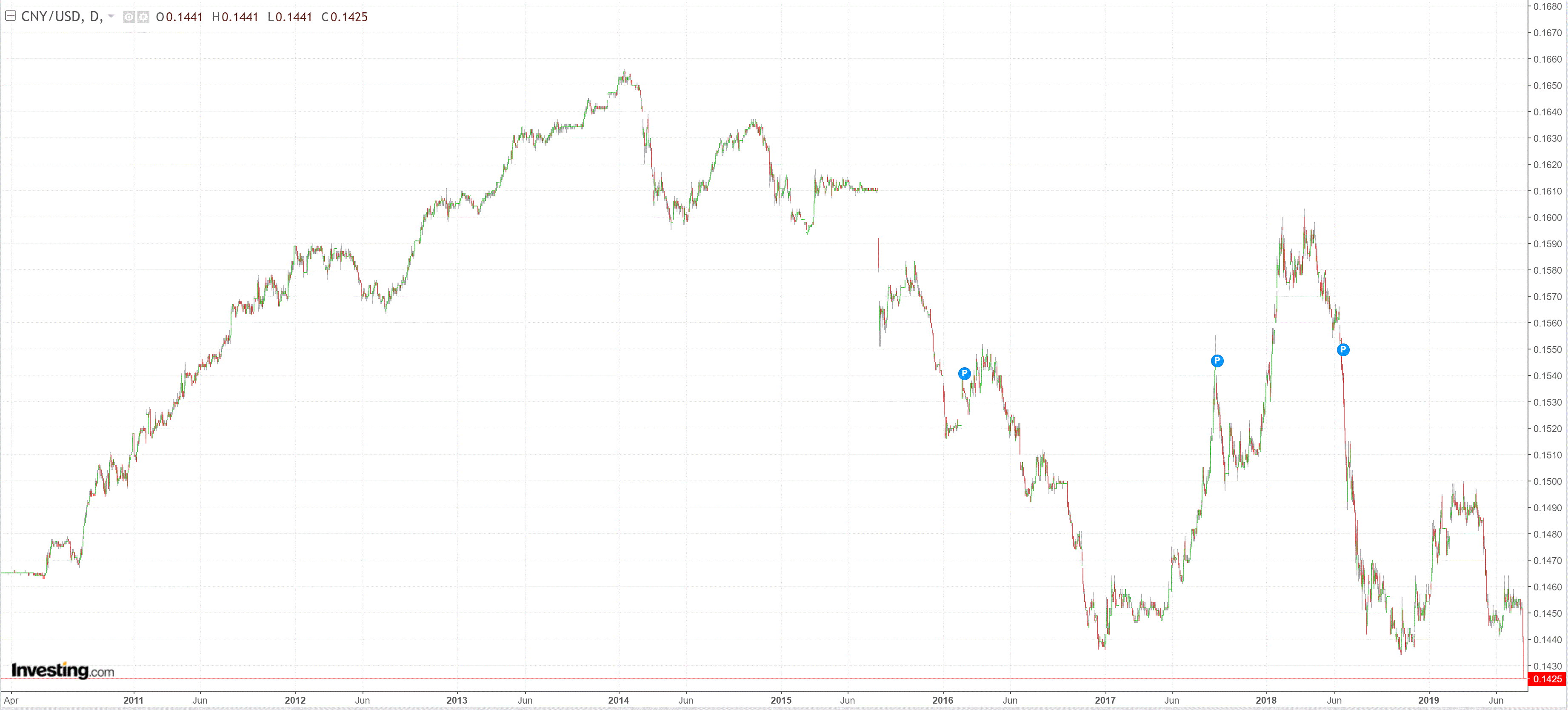 Stocks are being dragged in: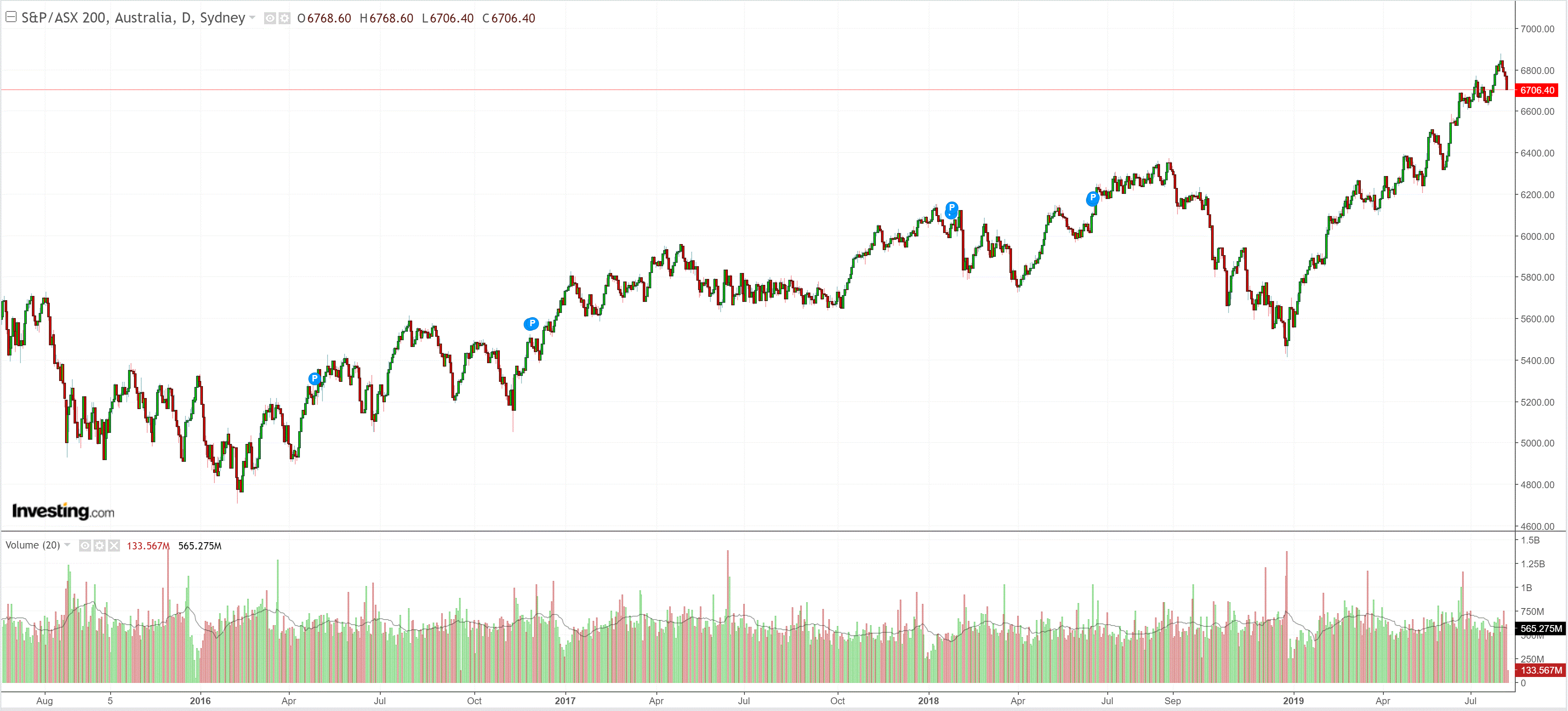 And the bond is out of control: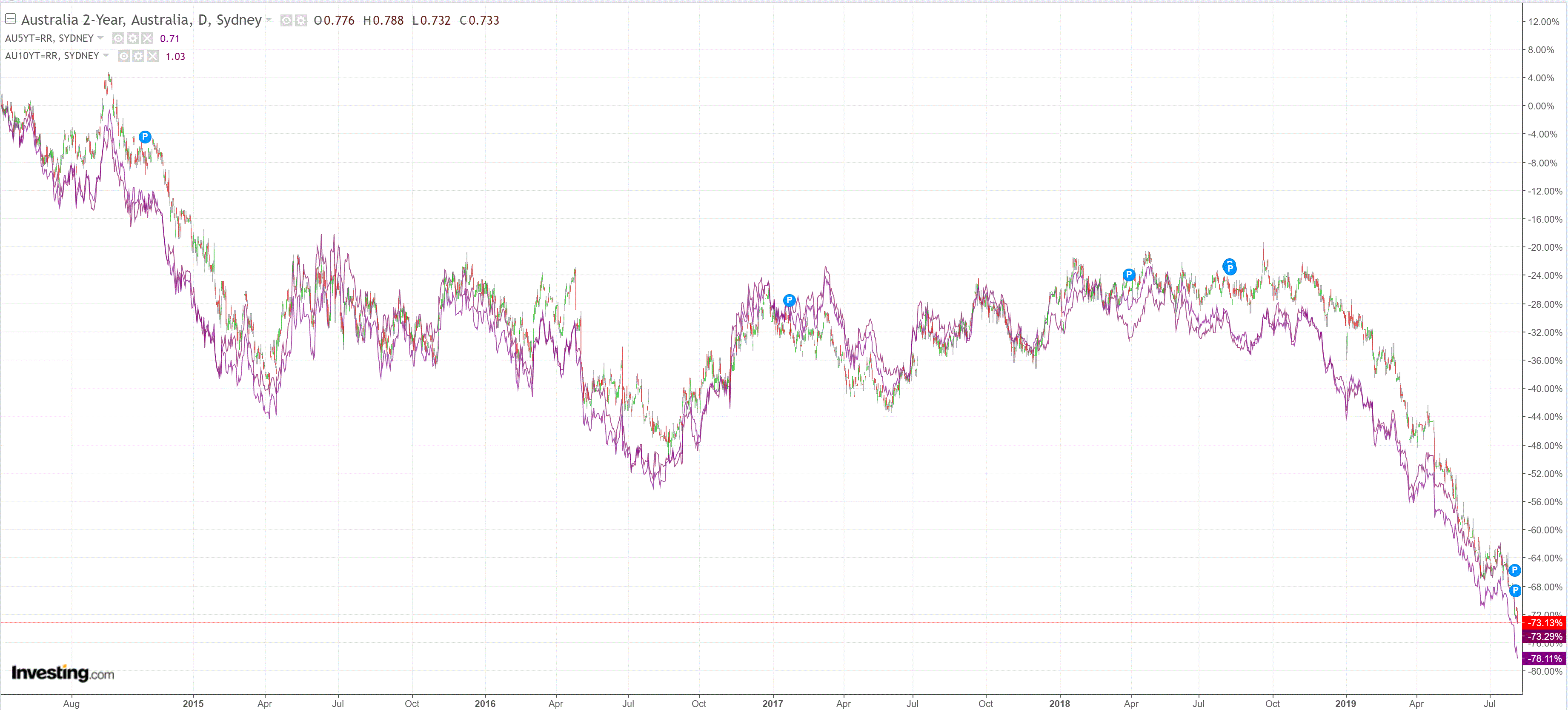 Iron ore is off the woodshed: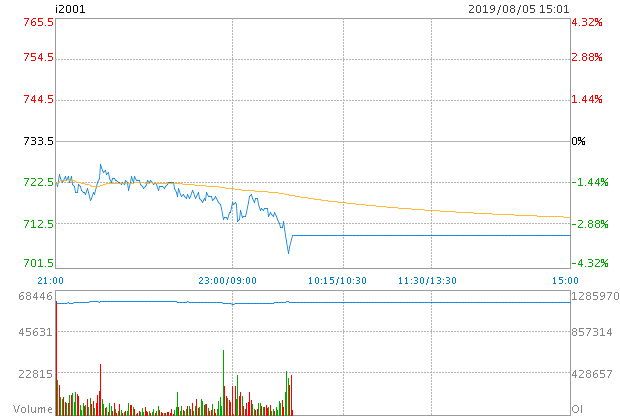 Big miners are getting flushed: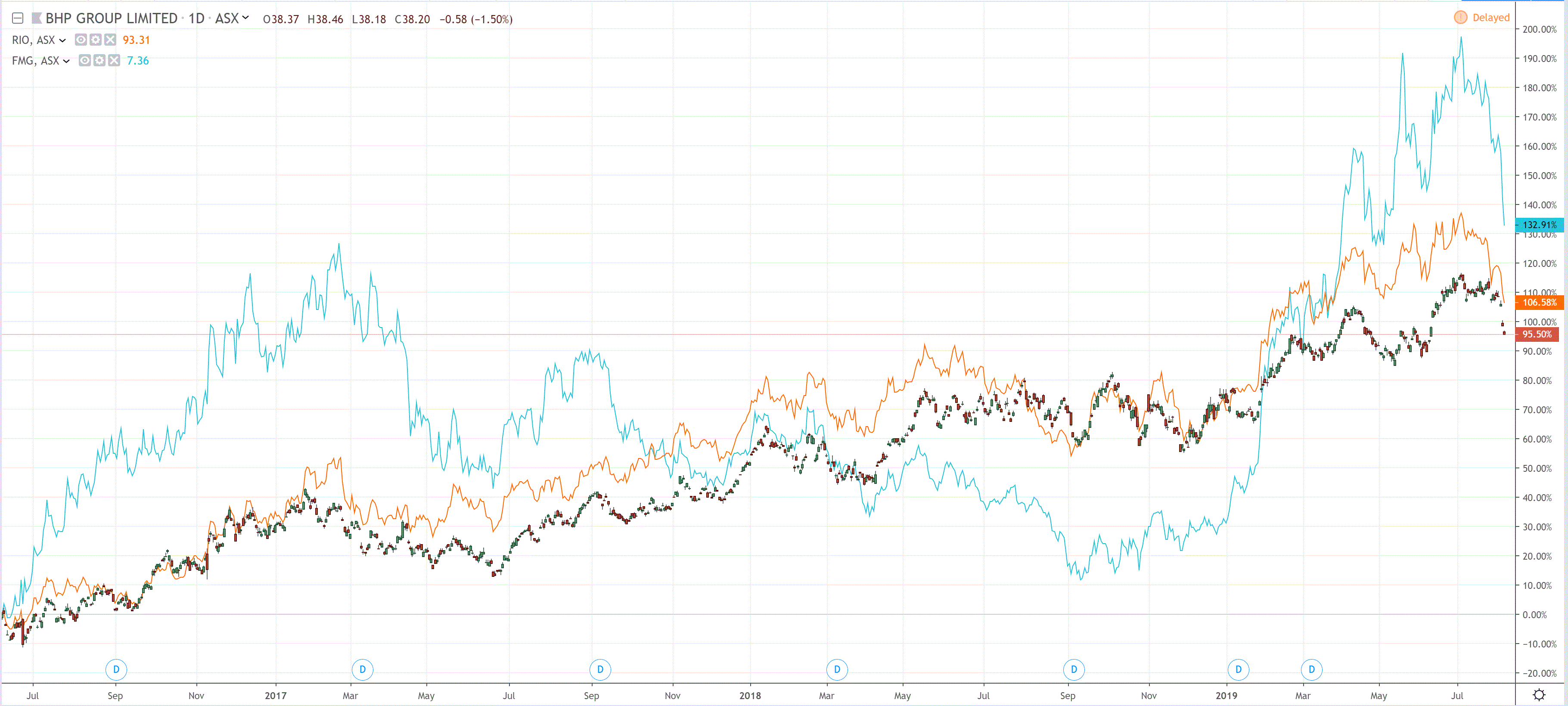 Big Gas thinks its immune, stupidly. Low growth will kill oil: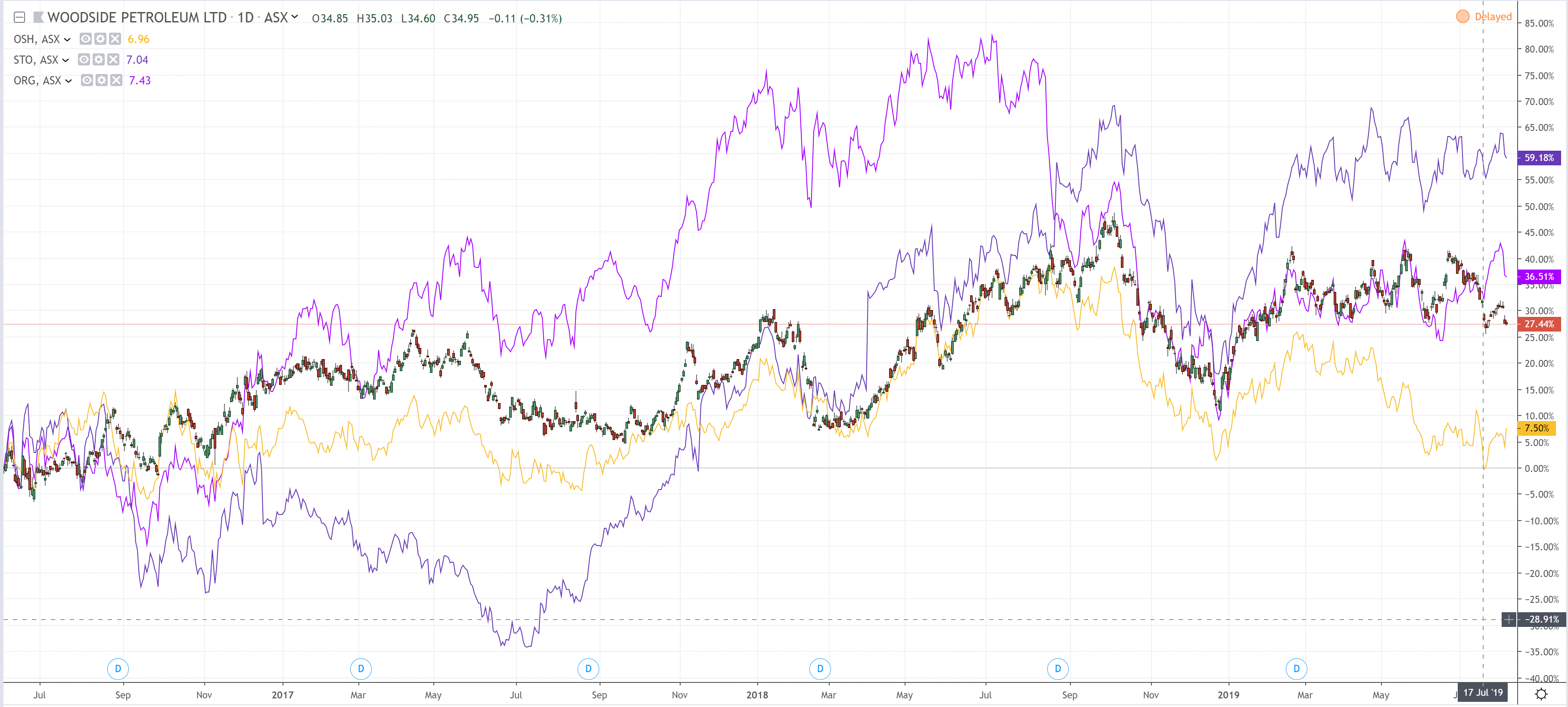 Big banks likewise. Low yields won't save them: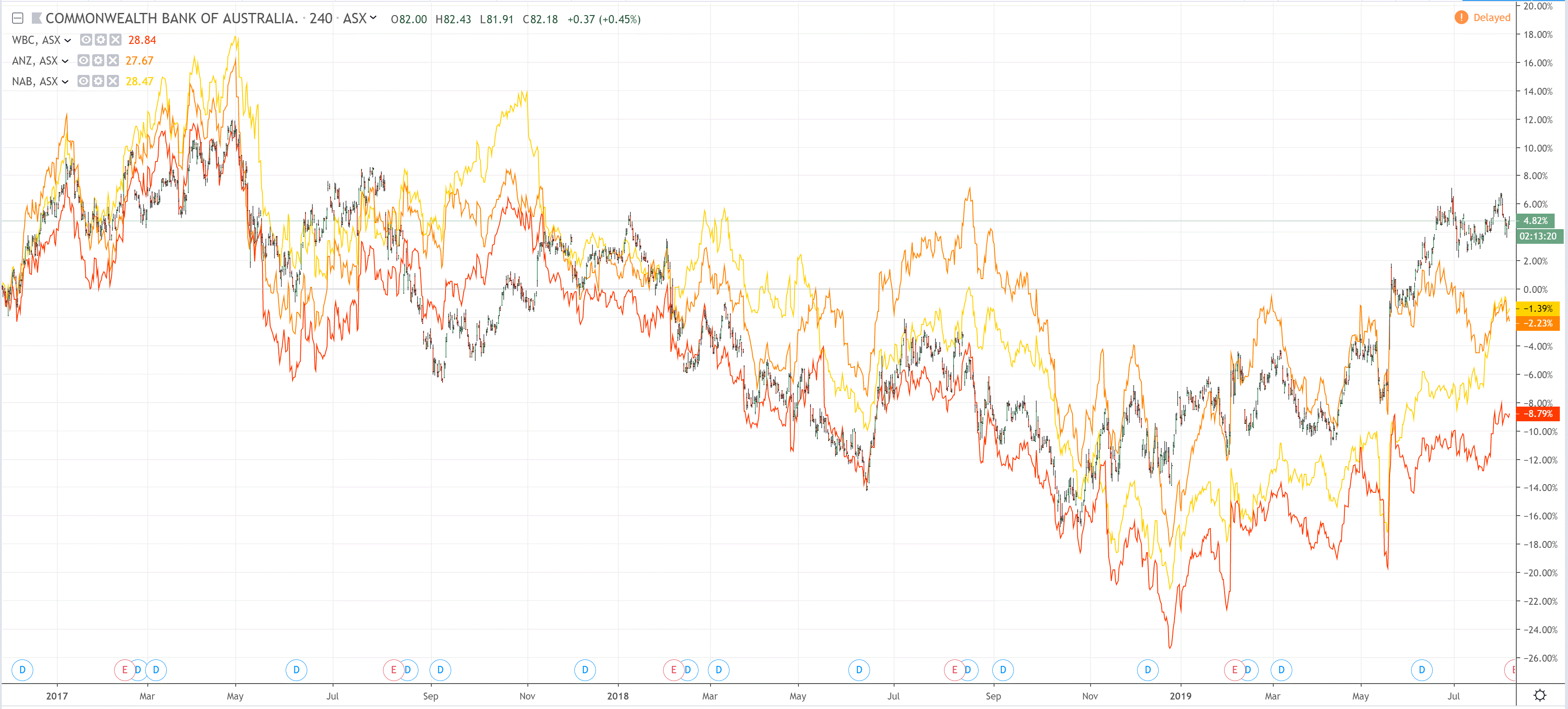 Big Gold is mixed, weirdly: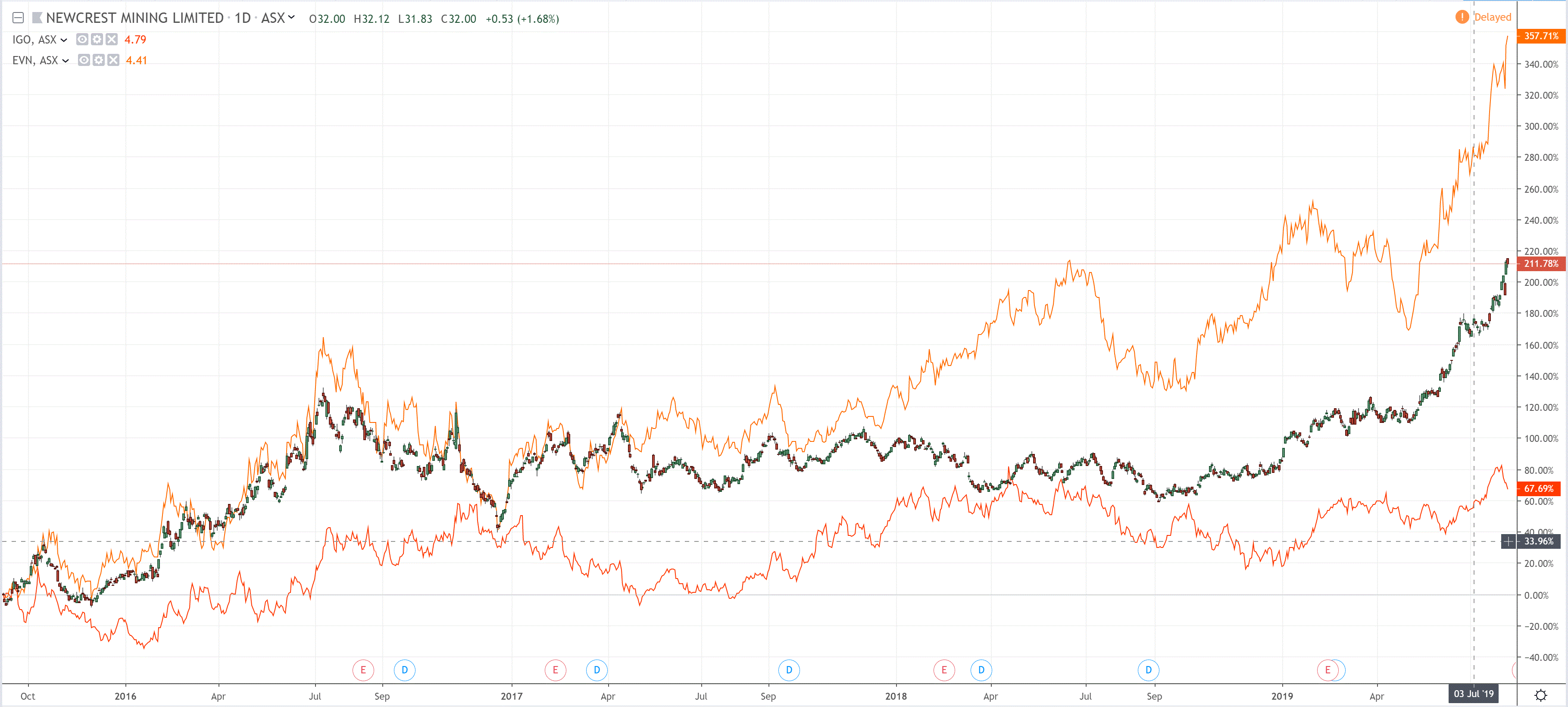 Big Realty is letting go of the ScoMo miracle: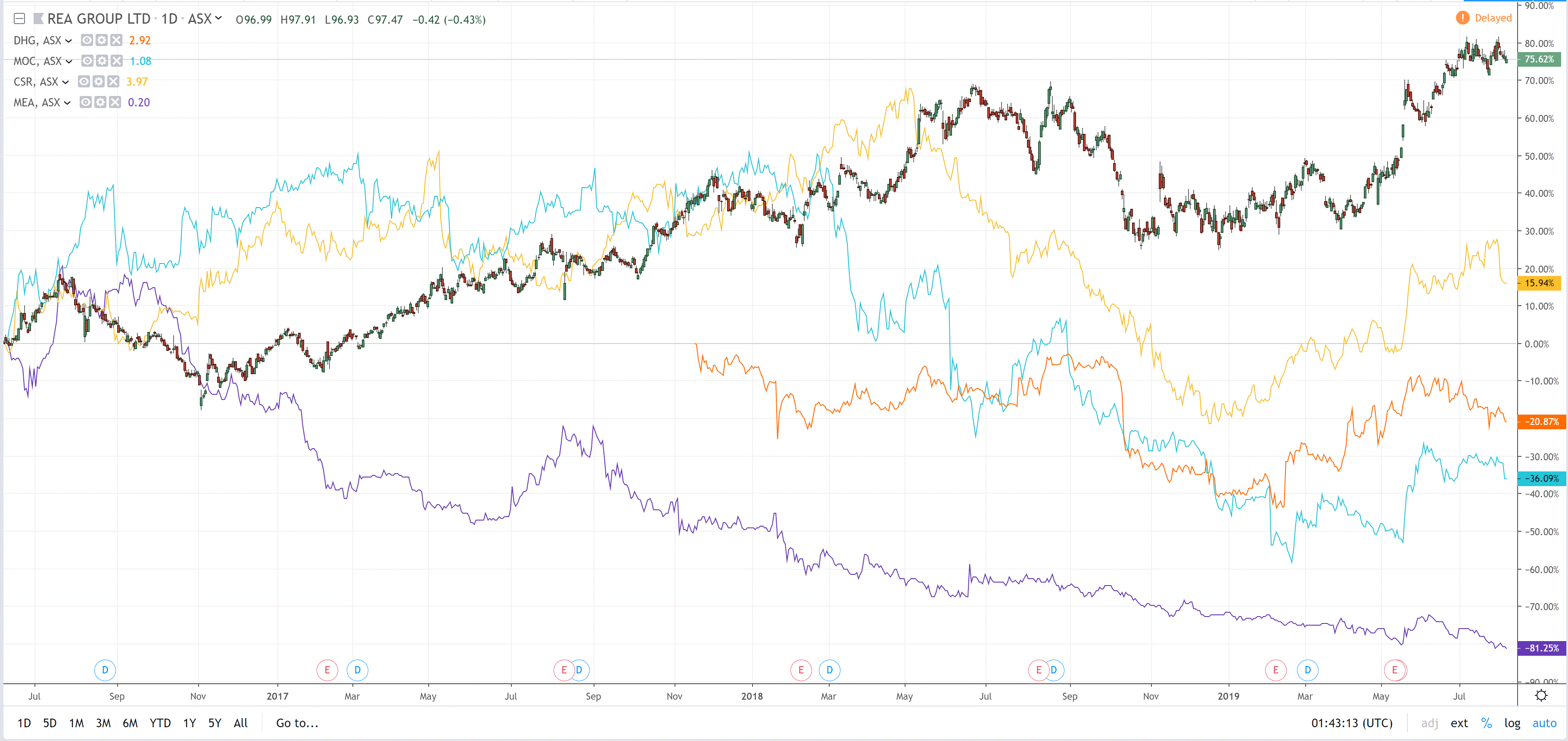 The falling CNY is a recipe for instant global recession as EMs choke of diving competitiveness, capital flows into the USD, and Trump redoubles his trade war.