The Aussie dollar is getting pounded this morning: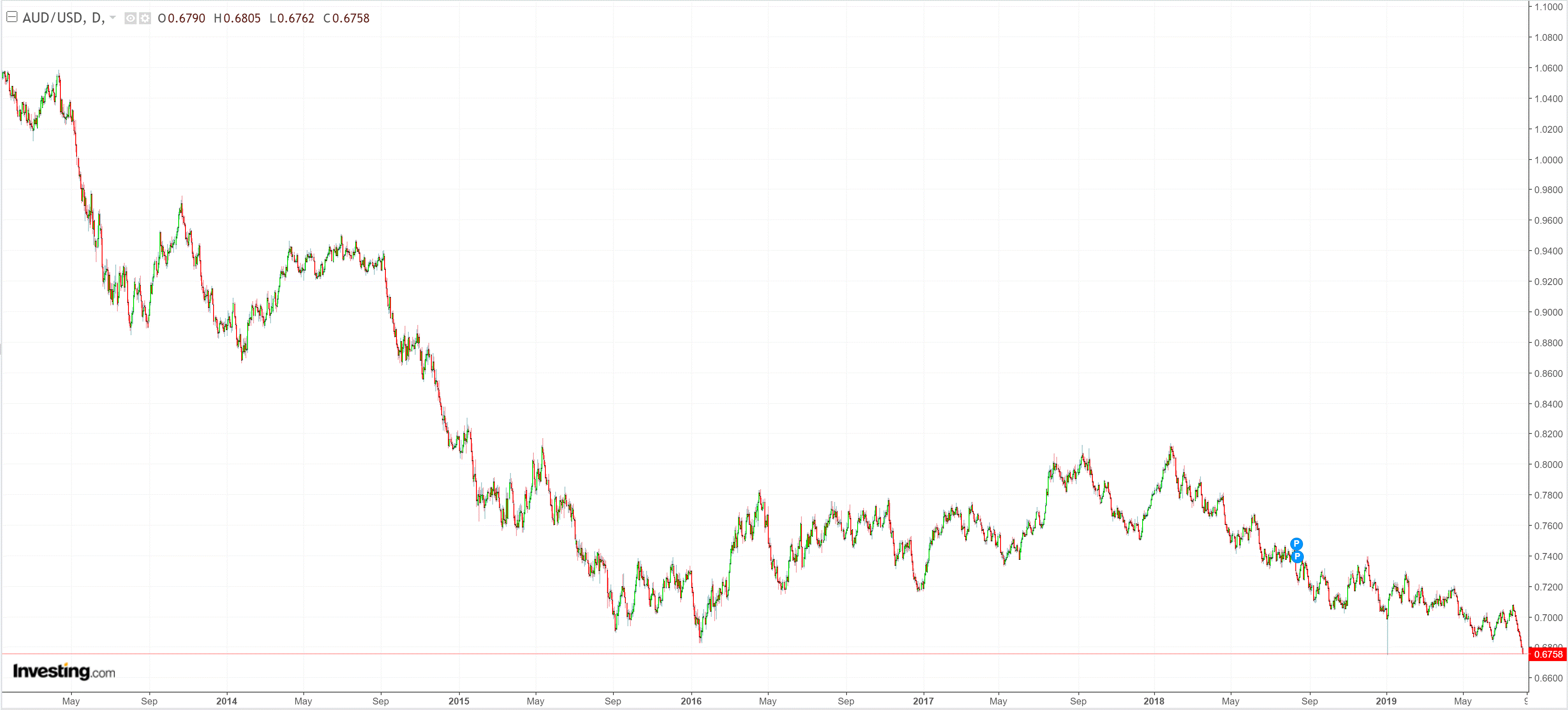 As CNY lets go in a massive acceleration of the trade war: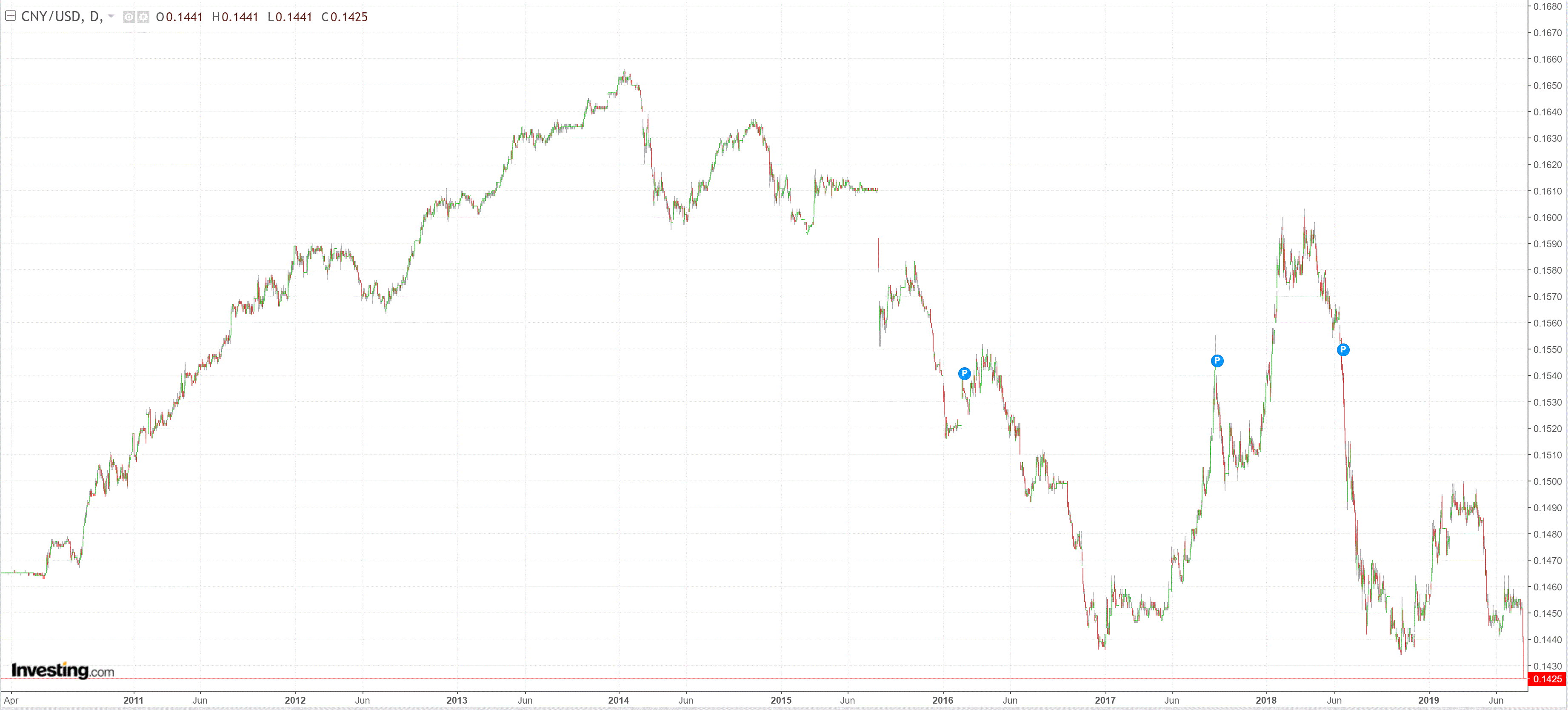 Stocks are being dragged in: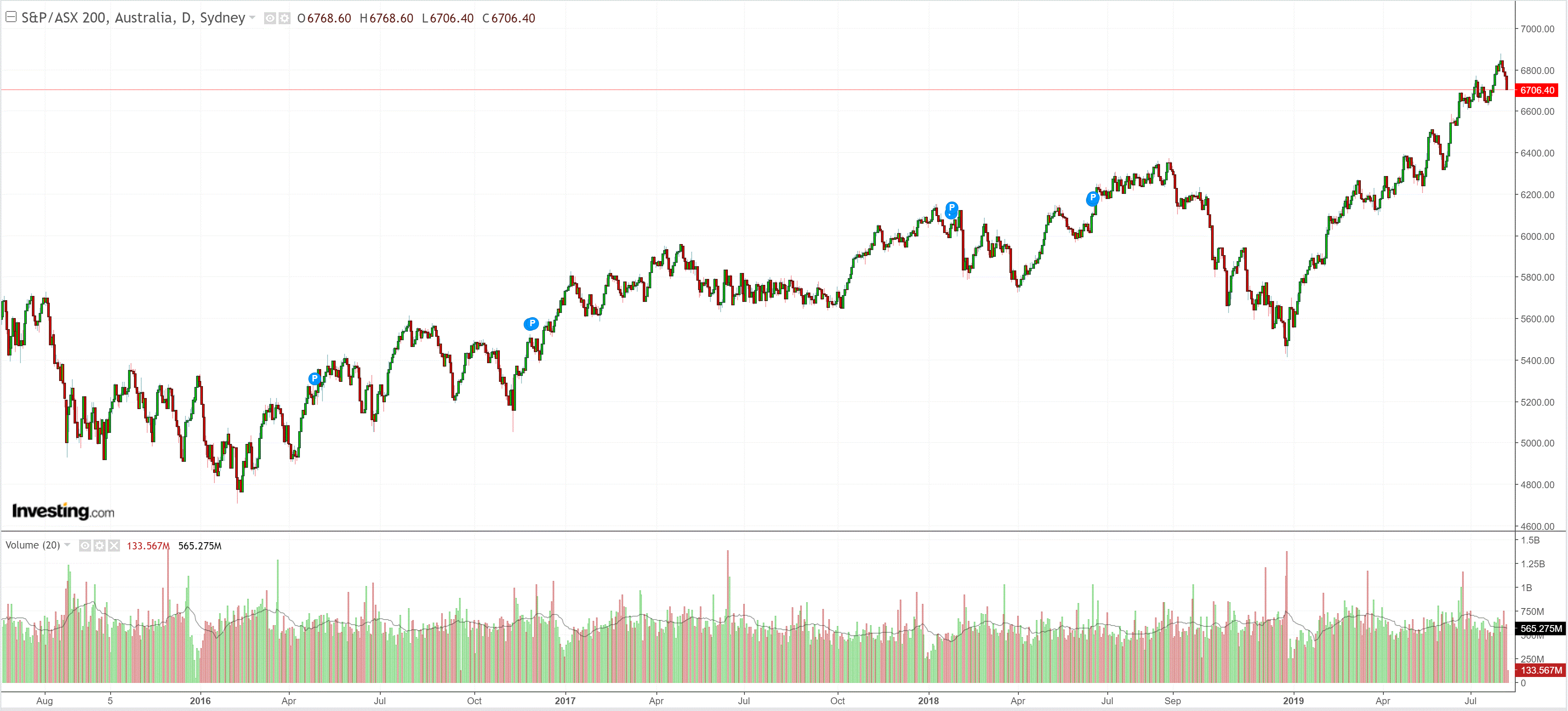 And the bond is out of control: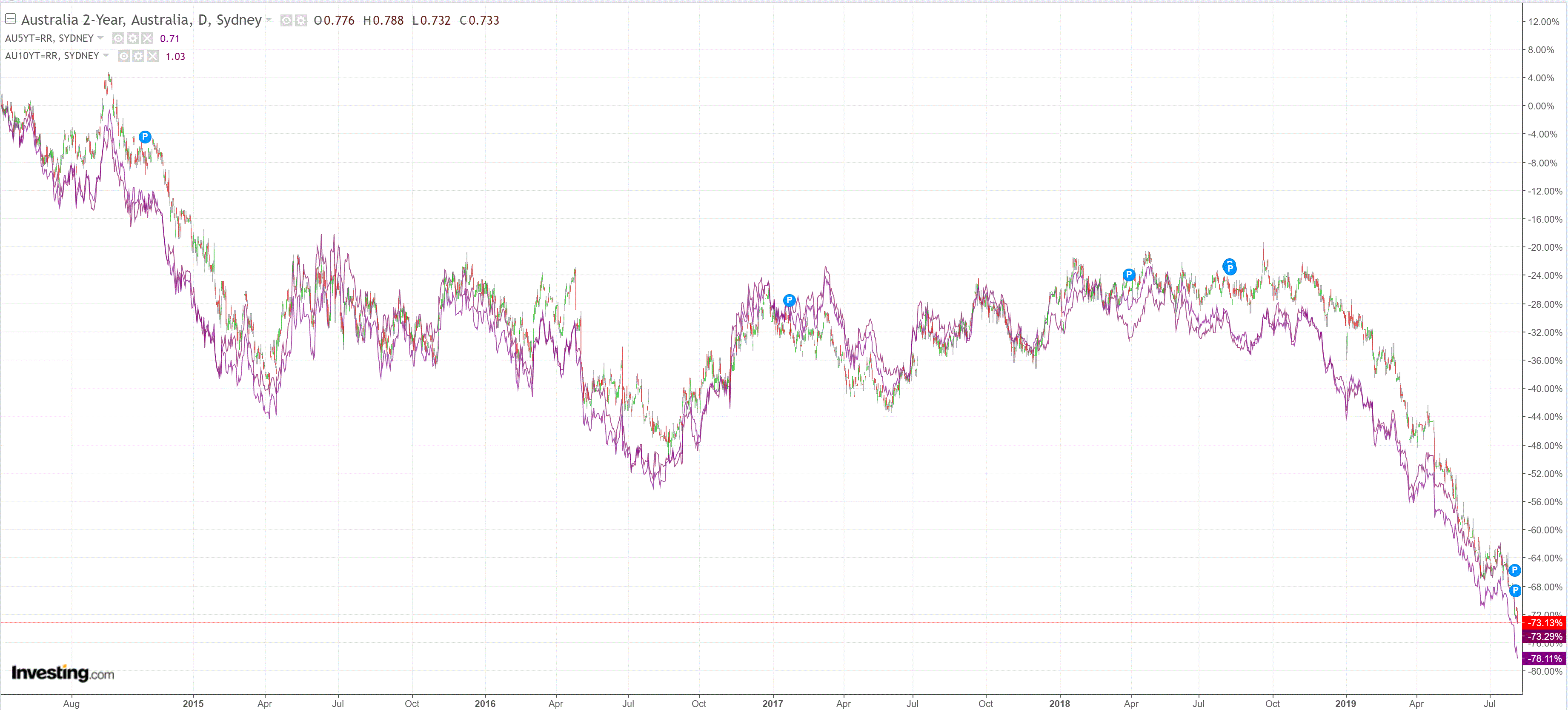 Iron ore is off the woodshed: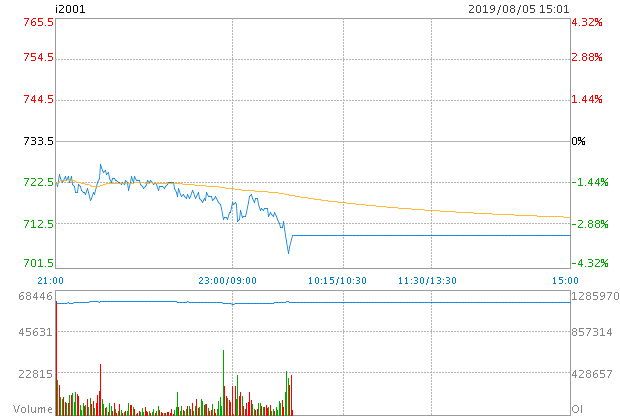 Big miners are getting flushed: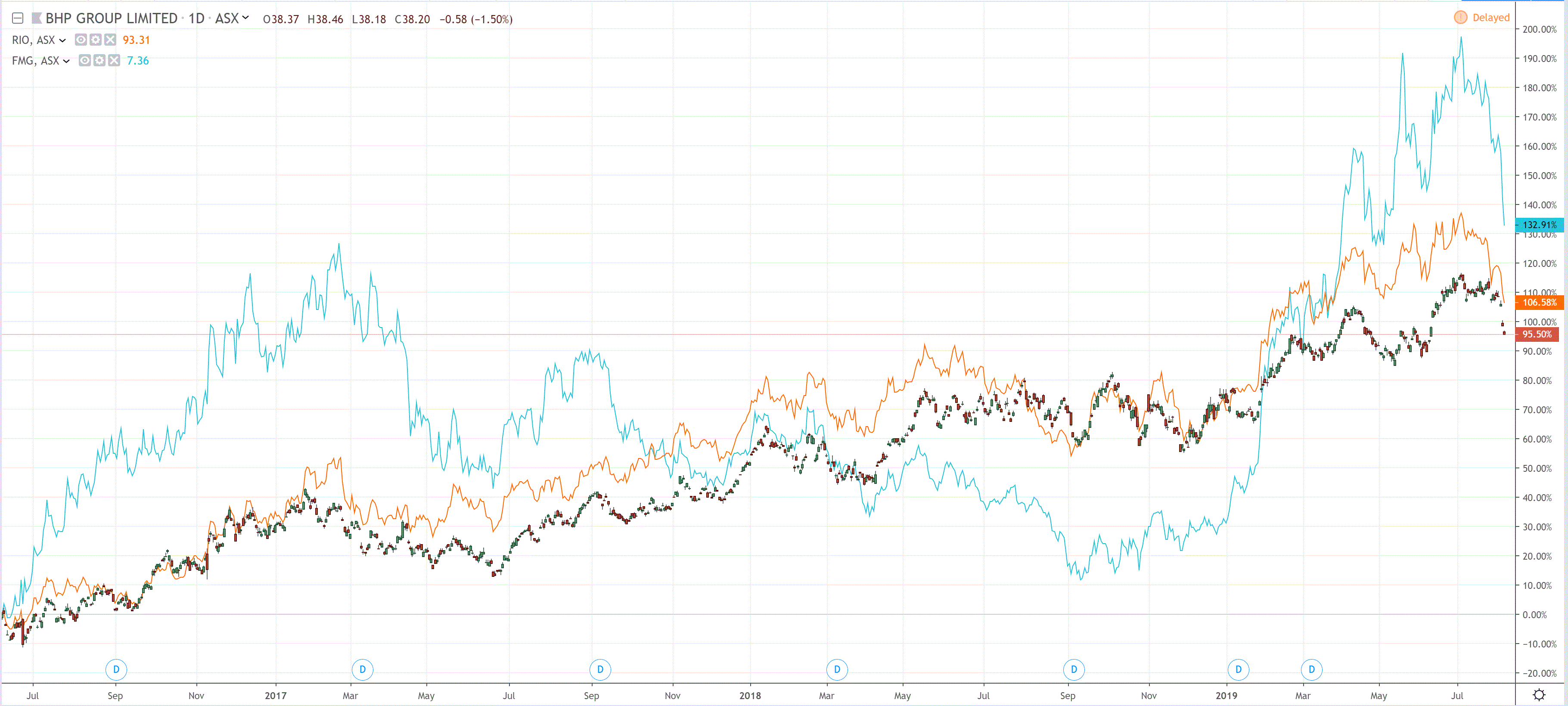 Big Gas thinks its immune, stupidly. Low growth will kill oil: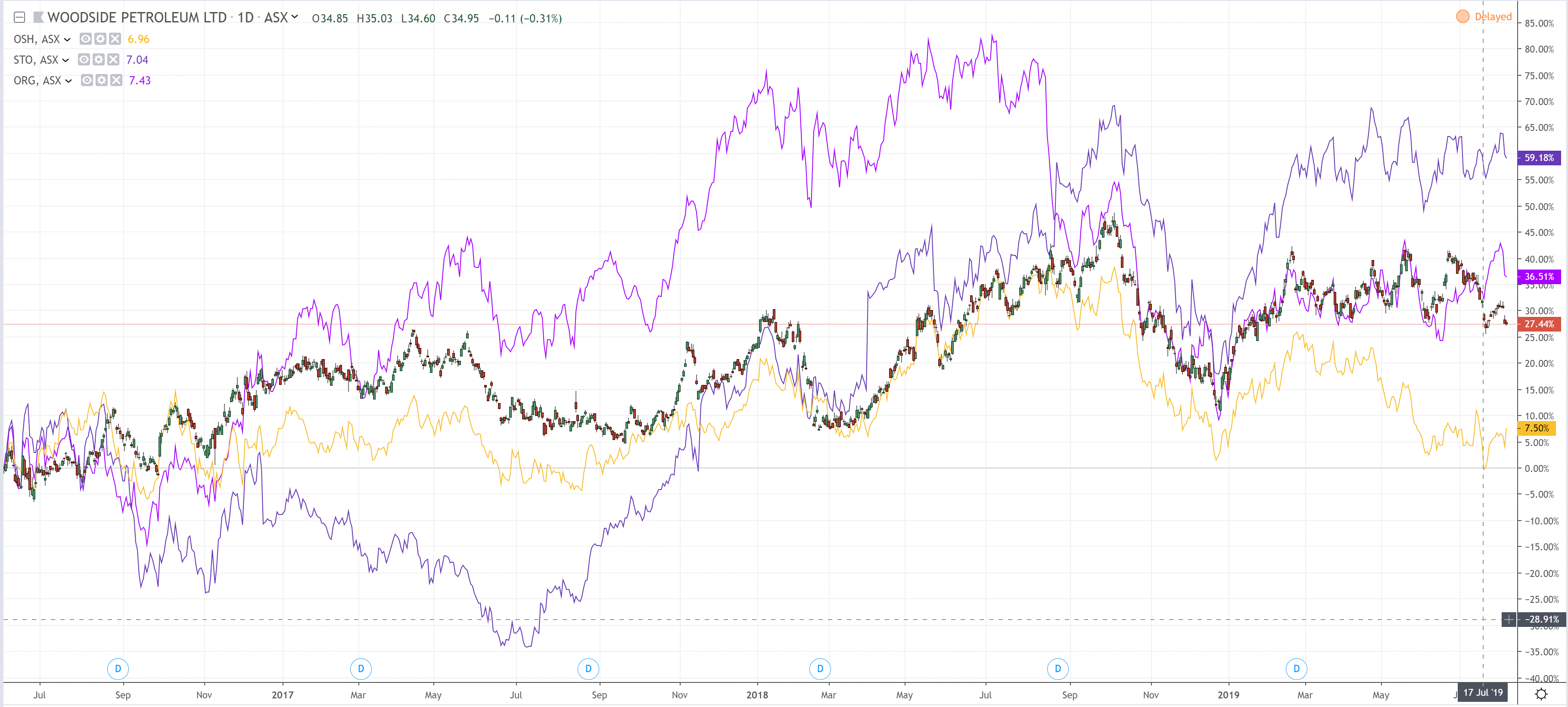 Big banks likewise. Low yields won't save them: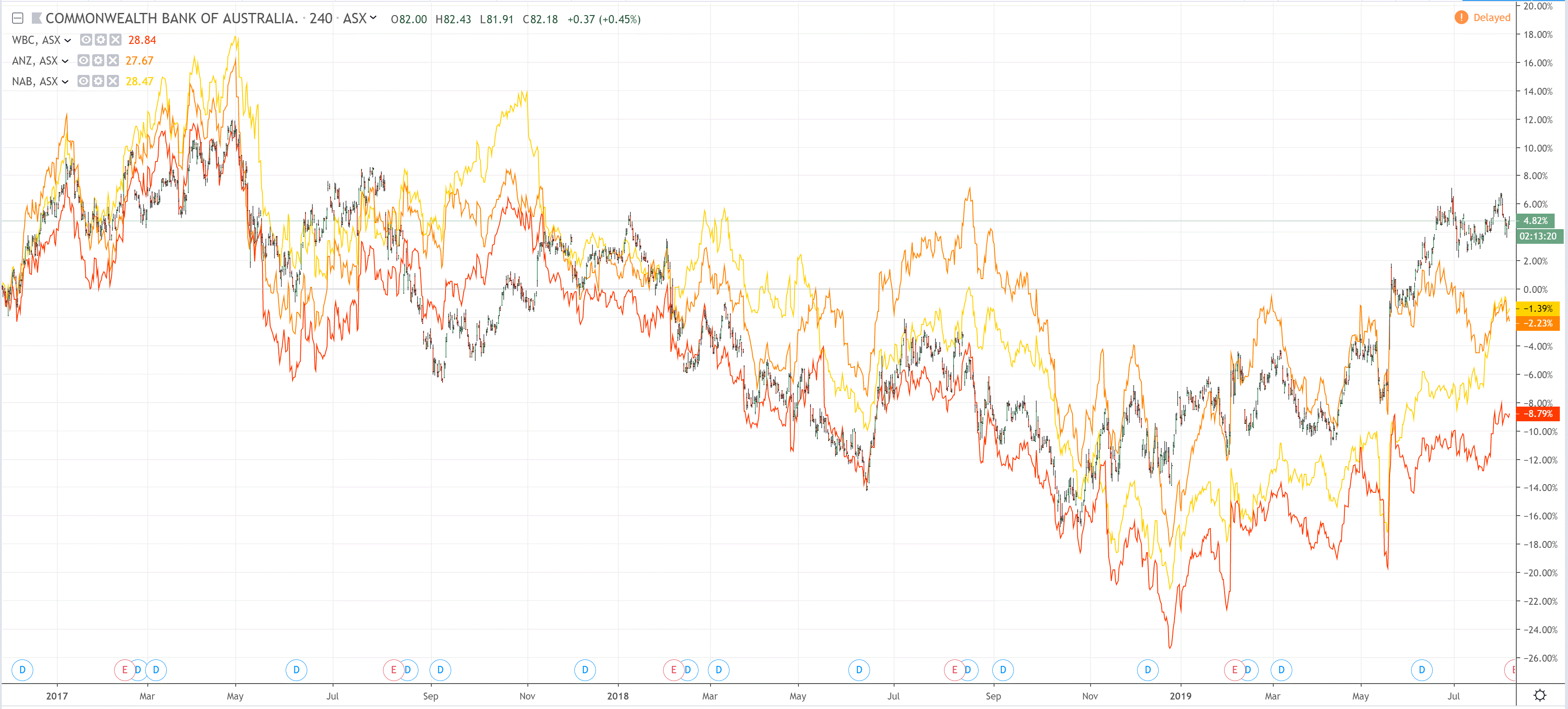 Big Gold is mixed, weirdly: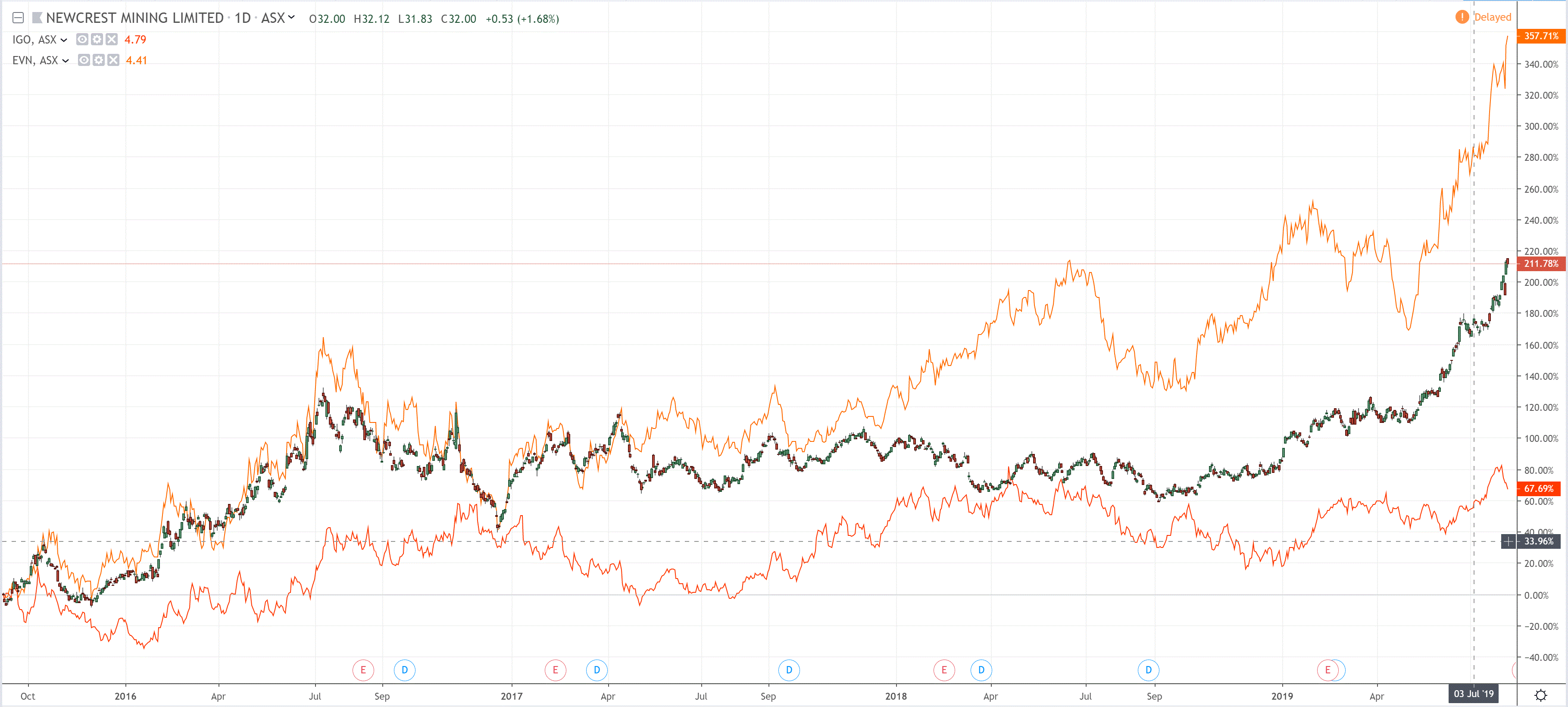 Big Realty is letting go of the ScoMo miracle: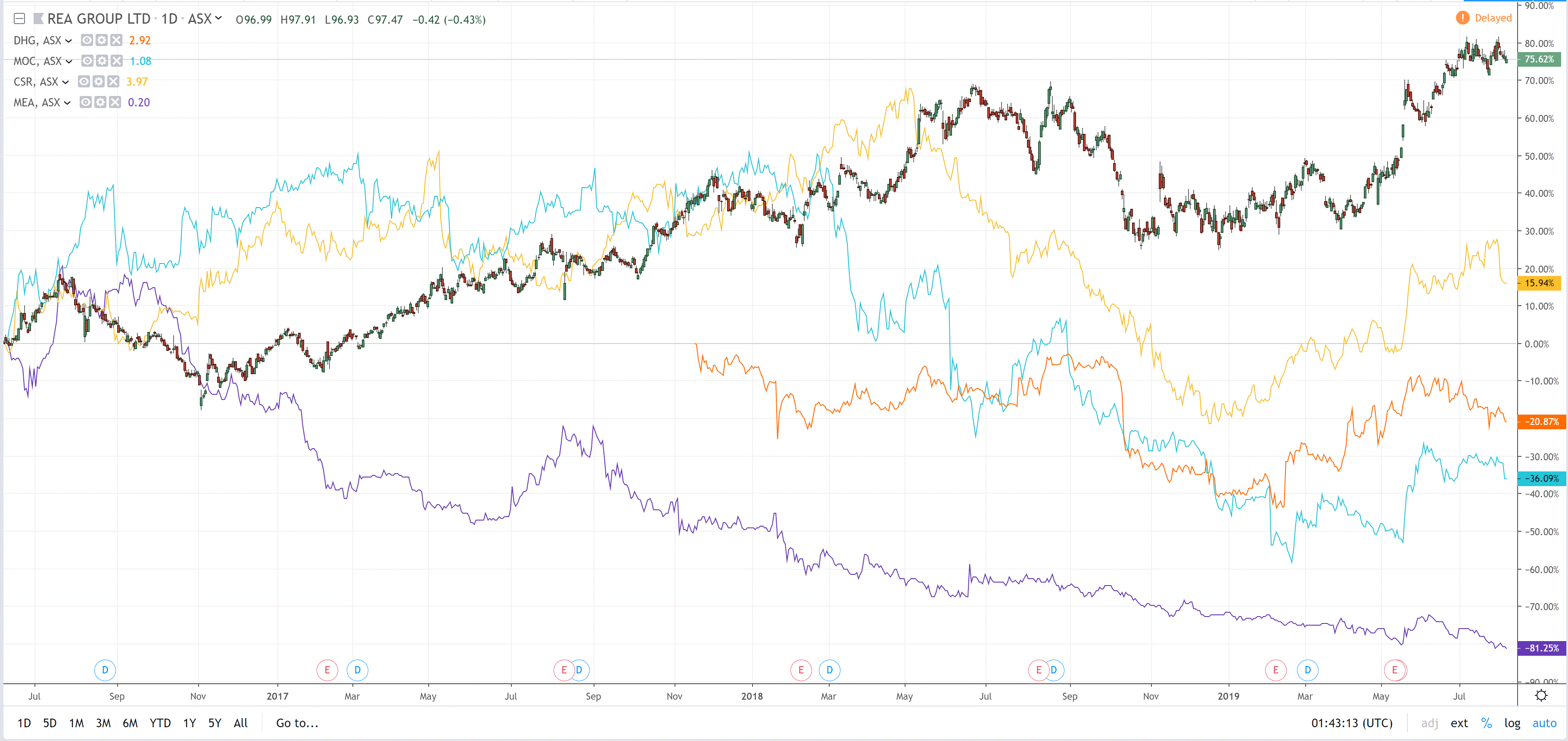 The falling CNY is a recipe for instant global recession as EMs choke of diving competitiveness, capital flows into the USD, and Trump redoubles his trade war.
David Llewellyn-Smith is Chief Strategist at the MB Fund and MB Super. David is the founding publisher and editor of MacroBusiness and was the founding publisher and global economy editor of The Diplomat, the Asia Pacific's leading geo-politics and economics portal.

He is also a former gold trader and economic commentator at The Sydney Morning Herald, The Age, the ABC and Business Spectator. He is the co-author of The Great Crash of 2008 with Ross Garnaut and was the editor of the second Garnaut Climate Change Review.
Latest posts by Houses and Holes (see all)