It's MSM China madness today and about time. Crikey leads off with a new push to support hawkishness from John Fitzgerald, Emeritus Professor in the Centre for Social Impact at Swinburne:
Senior Australian political figures can curse the American president as often as they please without fearing Trump will halt shipments of Australian beef or tell Amazon to stop dealing with Australian customers. Yet it appears few of our political leaders dare utter a harsh word about China's president, or speak frankly about the serious challenges that country presents to Australia for fear of the consequences.

As a result, the public conversation is at risk of becoming skewed. As prime minister Turnbull could mock President Trump in public and yet back-bencher Andrew Hastie is taken to task for speaking frankly about China.

…There are lessons here. We can take it for granted that any Australian government decision or public statement in English that Beijing finds unpalatable is unlikely to go down well with officials in China. This is largely because of the content conveyed, not the words conveying it. If something needs saying then it needs to be said.

A second lesson is this: brief courtesy words aside, Australian leaders should avoid speaking or publishing in that country's national language in all public communications in formal or semi-formal settings. But they should be firm and confident in speaking English, Australia's national language, to talk frankly about all foreign leaders and powers, equally.
Too right! Michael Sainsbury follows up:
Last weekend, around the globe, supporters of the people of Hong Kong took to the streets. Millions joined the protest against the accelerating influence of the Chinese Communist Party (CCP). And, as some rallies turned violent, two things have become clear.

The first: the warnings about the insidious influence of the CCP in other countries by academics, journalists and others who have studied the Chinese government — but who have often been dismissed as fear-mongers — are proving to be fact.

Australia has been used as something of a dress rehearsal for a program of so-called sharp power now being rolled out around the West by the CCP. The Australian government is, at last, sitting up and taking notice. This has been helped along in no small way by the aggressive statements of China's Australian envoy Cheng Jingye.

…China has already shown it is willing to play ducks and drakes with Australian trade; coal tankers have been put in the slow lane for unloading at a range of northern Chinese ports, and there's been a cut-back on Australian barley imports. China has good reason to be hysterical about the snowballing international opprobrium over the situation in Hong Kong. And blaming the peaceful street protests by not just disaffected students but a wide cross-section of regular Hong Kong society on the "black hand" of the United States and other undesirable democratic element is certainly that.

And this is the second thing that has emerged from the mess in Hong Kong: the power of the people of Hong Kong. They have achieved what human rights groups and journalists have previously failed to do. Through their protests, the Hongkongese have opened the eyes of regular people around the world to the dark underbelly of the Chinese regime. Most importantly, they've garnered popular interest and international support against it.

For this they are due our thanks and continuing support.
Too right as well! Even Scummo found some voice in Vietnam, at the AFR:
Amid rising regional alarm over China's behaviour, Prime Minister Scott Morrison has asserted the need for Indo-Pacific countries to stand against threats to sovereignty and independence, warning the region collectively is diminished when individual nations suffer "coercion".

…"We are two nations from different systems, with different languages, and very different cultures: but ours has become a comfortable partnership," Mr Morrison was to say to a dinner hosted by the Australian Chamber of Commerce in Vietnam, according to speech notes.

…Vietnam is looking for other nations like Australia to help diplomatically to push back against Chinese maritime militia and coastguard vessels escorting survey ships into Vietnam's exclusive economic zone.
Even the China kow towing AFR attacked the South China Sea, via Steven Stashwick, an independent writer and researcher based in New York City focused on East Asian security and maritime issues.
The bases' distance and isolation from China's mainland leave them comparatively exposed, and their military utility will diminish rapidly the longer a conflict goes on. In the early stages of a clash, the bases provide the PLA with positions to stage preemptive missile and airstrikes and resupply its ships and aircraft. But the Spratlys are also more than 500 nautical miles from their closest point of resupply, China's naval and air bases on Hainan Island. They are much closer to the Philippines, an occasionally strained US ally but one increasingly sceptical of China's intentions.

The islands are also fixed, relatively small, and isolated targets with no so-called civilian collateral on them and provide little cover or protection, especially against new long-range precision strike weapons and island raid and seizure operations that the US military is developing.

In a conflict with the United States, as those bases became damaged and degraded through air and missile strikes, repairing and resupplying them would become increasingly expensive and challenging, drawing away warships and air cover that the PLA might prefer to commit elsewhere rather than using them to protect islands with rapidly shrinking usefulness.
The NSW Government is expelling Confucious Institutes from high schools, at Domain:
A Chinese government-funded language and culture program will be removed from NSW public schools and replaced with one run by the NSW Department of Education.

The Confucius Classroom program, run in 13 NSW schools, had been paid for by Chinese government agency Hanban, and employed teaching assistants that were vetted by the Chinese government for "good political quality" and a love of "the motherland".

While a NSW Department of Education review into the program did not "discover any evidence of actual political influence being exercised", it found there were "a number of specific factors that could give rise to the perception that the Confucius Institute is or could be facilitating inappropriate foreign influence in the department".

"The primary concern is the fact that the NSW Department of Education is the only government department in the world that hosts a Confucius Institute, and that this arrangement places Chinese government appointees inside a NSW government department.
Huawei has been punted, at Domain:
Huawei's Australian workforce is set to be slashed by more than half due to the federal government banning the Chinese giant from providing equipment for local high-speed mobile networks.

The telco kit provider has already cut 100 roles from its 700 local workforce, an email from Huawei director of corporate affairs Jeremy Mitchell to the Australian Mobile Telecommunications Association revealed, with hundreds more likely to lose their jobs.

The email, which copied in Communications Minister Paul Fletcher, flagged the upcoming job losses as a result of the Chinese company's lockout from the 5G network and also announced the telecommunications giant would be withdrawing as a member of the telco lobby group AMTA.
Slowly but surely, Australia is standing up to the CPC threat.
All except for one very corrupt, very stupid entity that couldn't read the political tea leaves if they were poured all over it and smashed in with a mallet. The Australian Labor Party, at The Australian:
…According to leading academics and China watchers, the influence of Mr Huang and his ACPPRC organisation has now faded because of his role in the NSW Labor donations scandal, Mr Dastyari's resignation and the government's refusal to allow his re-entry to Australia after ASIO branded him a "spy".

It is claimed that another "front" group with links to China's ruling Communist Party called the Australia China Economic Trade & Culture Association is now more actively seeking to influence local politicians and seek support for Chinese government policies.

New NSW Labor leader Jodi McKay, previously linked with Mr Huang's ACPPRC, last week met with ACETCA leaders in Sydney.

…Alex Joske, a China expert at the Australian Strategic Policy Institute, said the ACETCA had increased its influence since Mr Huang's group was "exposed as a hub of influence with links to the Chinese Communist Party".

…"The public image of Huang Xiangmo's ACPPRC was damaged by the Dastyari affair," Professor Hamilton said. He said ACETCA seemed to have replaced ACPPRC as the Chinese Communist Party's main influence organisation in Sydney.
Lured to the CPC honey trap again just as the nation pivots away.
Doom awaits thee.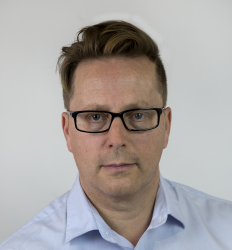 Latest posts by David Llewellyn-Smith
(see all)